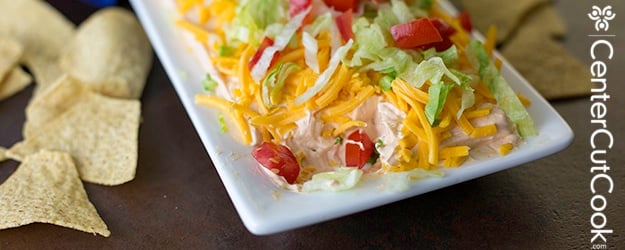 When I got married and my husband's family threw a shower for us, the ladies were asked to bring a recipe to share with me. To my surprise, I got at least three recipe cards for the exact same Taco Dip. Family recipe? I think so! Since then I have had this dip at too many family gatherings to count, and have made it myself probably just as many times. It's simple, and delicious, and I have found that every time I make it, someone is always asking for the recipe.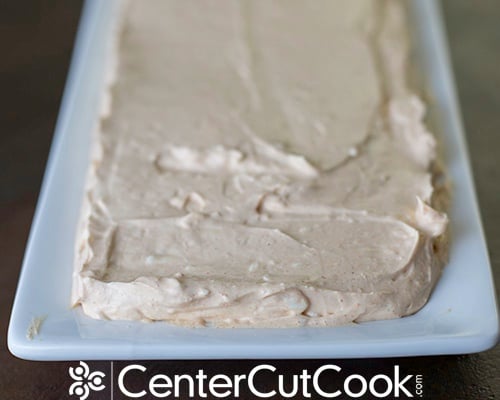 The base of the dip consists of cream cheese, sour cream, and taco seasoning. You will want to use a hand mixer or a stand mixer to combine the ingredients so that they are incorporated well. Use your favorite brand of taco seasoning, or go ahead and make it from scratch with my Homemade Taco Seasoning Recipe.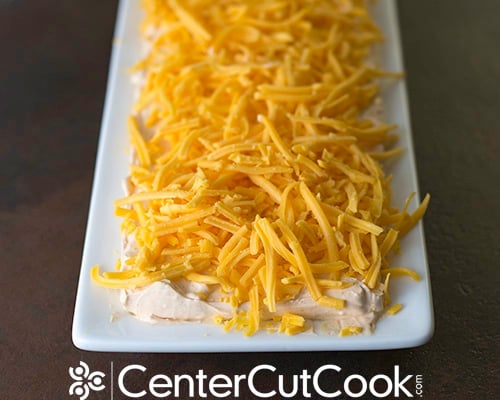 Next you'll need some shredded cheddar cheese. I always like to shred my own cheese because it tastes better!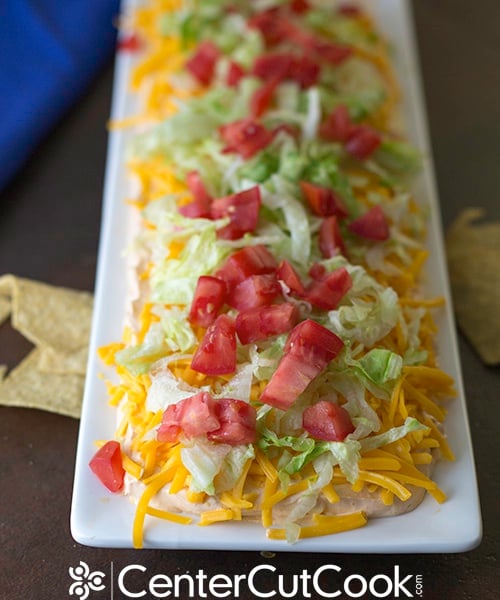 Top with any of your favorite garnishes. I usually just add chopped lettuce and tomatoes, but feel free to add olives if you'd like. Sometimes I pile all of the toppings right on top, other times I arrange the garnishes off to the side.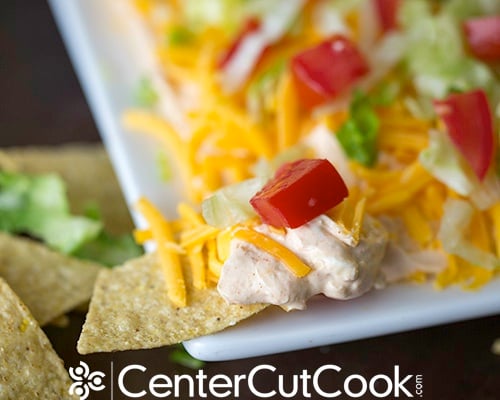 Serve with tortilla chips and enjoy! Be prepared, because this dip never lasts long! It is always a hit.
Note: Make sure the cream cheese is almost room temperature before using it, otherwise you may find you end up with a clumpy dip instead of a creamy one. Use any taco seasoning you like, French's Taco seasoning happens to be our favorite as far as store brands go.
INGREDIENTS
16 oz cream cheese, softened
16 oz container sour cream
1 taco seasoning packet (I will only buy French's Taco seasoning)
2 cups shredded cheddar cheese
1 tomato- diced
Shredded lettuce
DIRECTIONS
In the bowl of your mixer, combine cream cheese, sour cream, and taco seasoning and mix until the dip is light and creamy. You can also use a food processor. If there are clumps, it likely means you didn't let the cream cheese soften enough.
Top with shredded cheese, lettuce, and tomato.
Serve with tortilla chips.