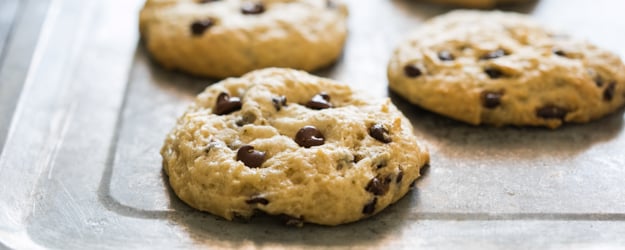 If you are a banana bread fan, these banana bread cookies are going to blow your mind. They are light, chewy, cakey and really delicious.
I make these every time I have over ripe bananas lying around, which is a lot because I end up buying bananas and forgetting about them till they become spotty. But I'm not complaining because it just gives me a chance to make these amazing banana bread cookies every time. So it's a win win, for me and the bananas.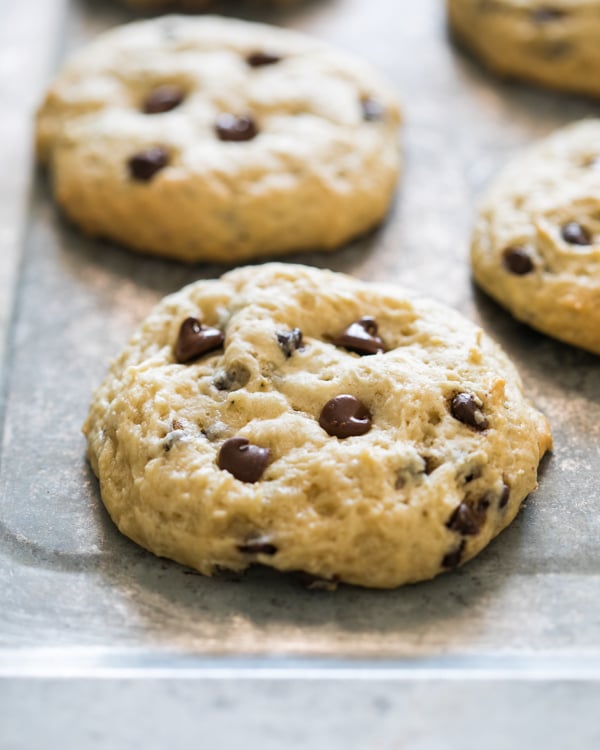 These cookies have a super short ingredient list, are really easy to put together and can be made your own. For example, I only aded chocolate chips because chocolate is always welcome. But you can just easily add walnuts or macadamia nuts or hazelnuts or even almonds. I'm also thinking a combination of walnuts and peanut butter chips would be amazing in these cookies.
It's uncanny how much these taste like banana bread. I packed a batch for a neighbour and she was calling them banana bread cookies before I could tell her what these were. That just sealed the deal. I knew they were the best banana bread cookies out there.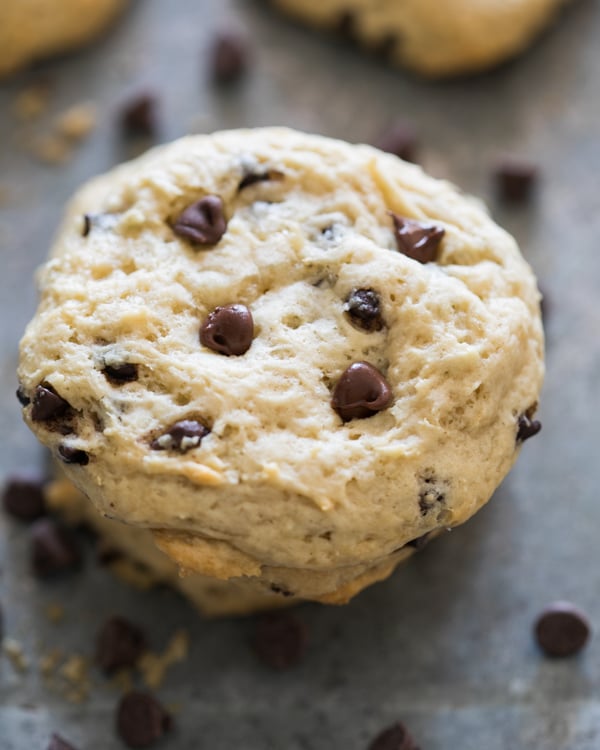 I've also tried making them with half whole wheat flour to see if I can make them slightly healthier, and they work. They are still chewy but slightly denser. It really doesn't make a big difference in taste, just makes a difference in texture.
One batch gives you about 12 large cookies and trust me that entire batch got polished off in two days. We are big cookie and banana bread lovers out here so a combination of both is irresistible!
Are you a banana bread lover too and are you excited about trying out these cookies? Say yes please!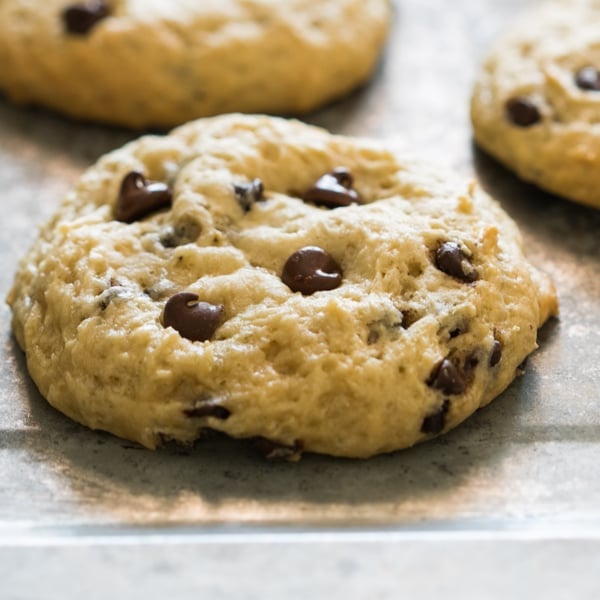 INGREDIENTS
DIRECTIONS
In a bowl mix together butter, sugar, egg, vanilla and bananas.
In another bowl mix together flour, baking powder, baking soda and sour cream.
Add the flour mixture to the wet mixture and mix until combined. Fold in the chocolate chips, and refrigerate the dough for at least 30 minutes or up to 2 hours.
Ten minutes before you are a ready to bake, pre-heat the oven to 350 degrees.
Use an ice cream scooper to scoop out cookie dough onto a cookie sheet, and bake for 12-15 minutes till the edges are lightly browned. Once baked, take them out on a cooling rack, and cool completely.
Servings: 12 large Cookies