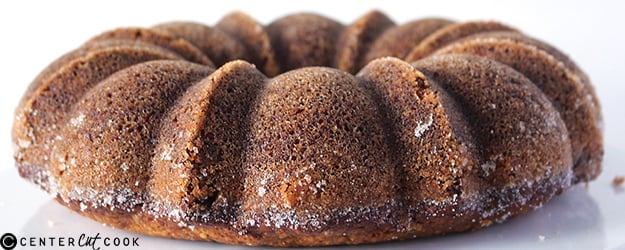 Don't usually like to call things "best ever" because that is quite the expectation to live up to, but this banana bread really is the best! I have been making it for 12 years and is always my go-to when I have to bring a dessert somewhere. I have gotten more compliments on it then I can even count. Everyone tells me it is the most moist, absolutely best banana bread they have ever tried.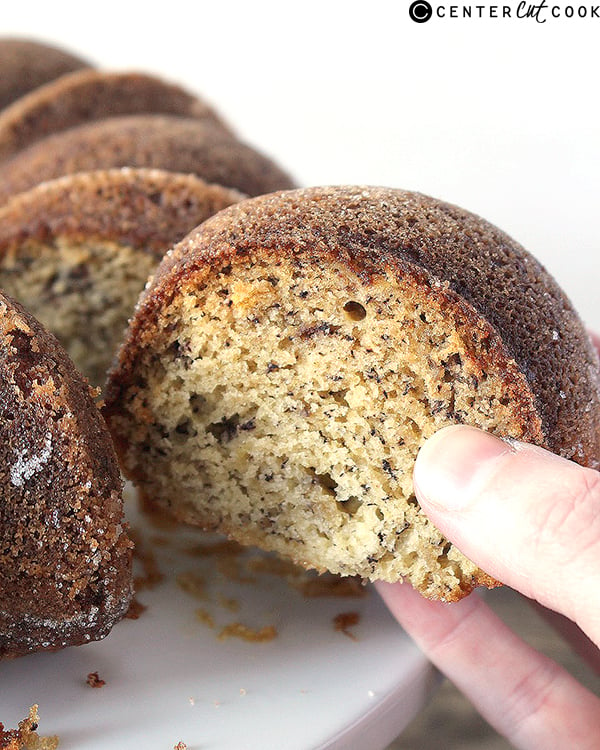 There are no special ingredients or tricks- but I do have one tip that I think makes a difference. I always make it in a bundt pan (even though it doesn't fill it all the way) and I spray the pan with non-stick spray, then coat it will granulated sugar. That sugar makes the most delicious, crispy exterior that pairs perfectly with the moist bread.
I love how easy this bread is- made in one bowl in only 5 minutes. I always add the butter to a large bowl and melt it in the microwave then add all the ingredients to it. That way I don't have to dirty any additional dishes. While I always make it in a bundt pan, it can be made in two loaf pans as well.
Very ripe, black bananas make this extra moist and sweet. Put those old bananas to use and make this irresistible treat. I know you will love this banana bread as much as we do- I'm thinking it will become a staple in your home once you try it!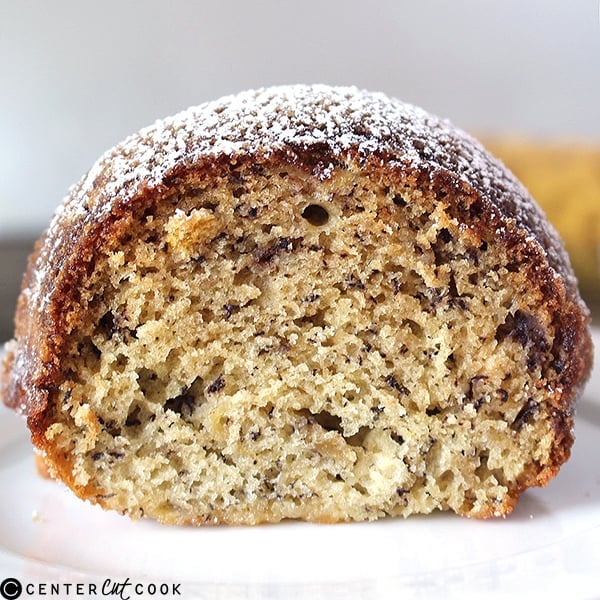 INGREDIENTS
1/4 cup (4 tablespoons) butter, melted
1 cup white sugar
3 very ripe medium bananas
2 eggs
1 1/2 cups flour
1/2 teaspoon salt
1 teaspoon baking soda
DIRECTIONS
Preheat oven to 350° and spray a bundt pan (or two loaf pans) with nonstick spray. Add 1/4 cup white sugar and tilt until pan is completely coated in sugar. Dump any excess sugar in the trash. Set pan aside.
In a large bowl, combine butter and sugar and stir until mixed. Add bananas and mash with a fork or potato masher.
Add in eggs and mix well.
Add the flour, salt, and baking soda and stir until just incorporated.
Pour into prepared pan and bake 35-40 minutes, or until toothpick inserted in the center comes out clean.
Servings: 15