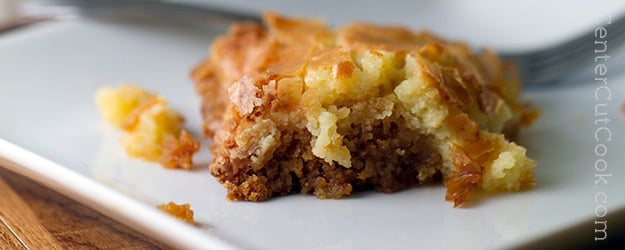 Allow me to introduce you to Chess Cake, a delectable, indulgent dessert that I've been making for years! Chess Cake was introduced to me by Ryan, and was labeled as his favorite dessert when we first started dating. He's got quite a few favorite desserts, but this one ranks up there towards the top!
It's a very simple, no-fuss recipe that comes together quickly, thanks to a little help from the grocery store. You'll start by preparing the crust which simply consists of a box of yellow cake mix, a little melted butter, and an egg. You'll mix those three ingredients together, and then press it into a 9 x 13 inch baking dish. I've discovered that my hands are the easiest tool to use for getting the crust situated just right!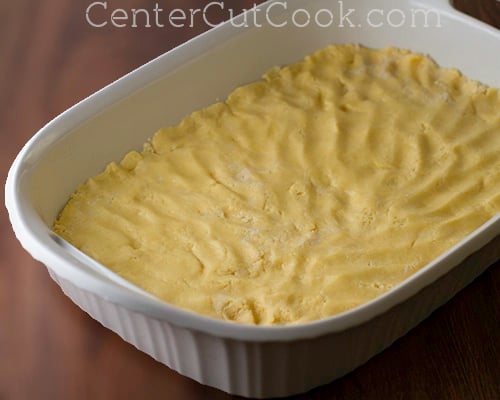 Once the crust is in its place, you'll create the top creamy, cheesecake layer. This consists of cream cheese, 2 eggs, a little more butter, and some powdered sugar. You will use a spatula to spread it over the crust. Don't worry if it doesn't look perfect! No one will be able to notice once it bakes anyways.
That's it, your cake is ready to be baked!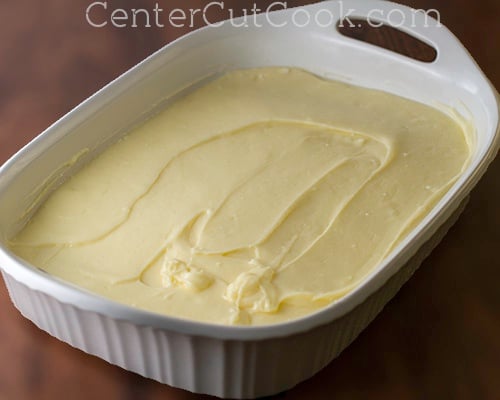 Into the oven it'll go for 40-45 minutes at 350 degrees.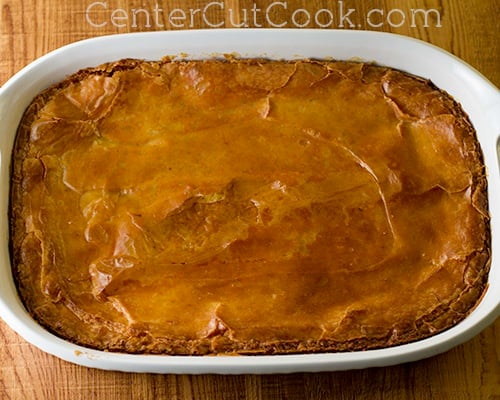 The result? Both layers combine together to leave you with one of the most delicious, crowd pleasing cakes you can make! It's got a chewy crust that is so easily made with the help of a box of yellow cake mix, a creamy cheesecake layer that's almost custard like, but becomes flaky along the top. In some ways, it reminds me of a blondie, in other ways it reminds me of Chess Pie if you've ever had that.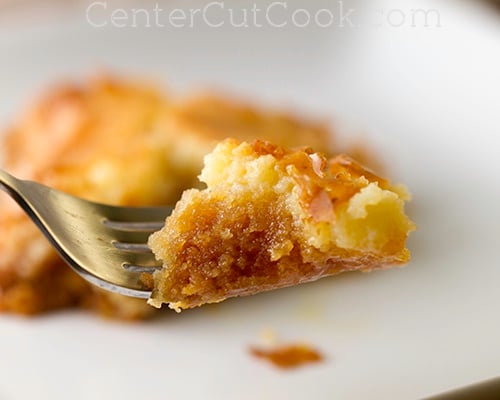 Chess Cake is definitely a sweet indulgence, but one that always gets rave reviews! It's such an easy, no-fuss recipe that your whole family will enjoy!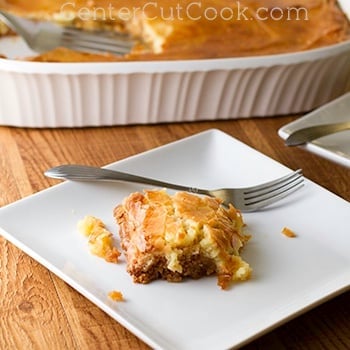 CRUST INGREDIENTS
1 box yellow cake mix
1 stick butter, melted
1 egg
TOP LAYER INGREDIENTS
8 ounce package cream cheese
2 eggs
4 cups powdered sugar
1/2 cup butter, melted
DIRECTIONS
Pre-heat your oven to 350 degrees.
In a large bowl, combine yellow cake mix, butter and 1 egg. Spray a 9 x 13 inch baking dish with non-stick cooking spray. Spread crust in the bottom of the pan. Use your fingers to help.
With your mixer, beat cream cheese until it's smooth and fluffy. Add in butter and eggs, then add in the powdered sugar one cup at a time. When smooth, pour the mixture over the crust and smooth it out.
Bake the cake in the oven for 40-45 minutes. Cut into squares and serve.
Recipe from
My Mother-in-law