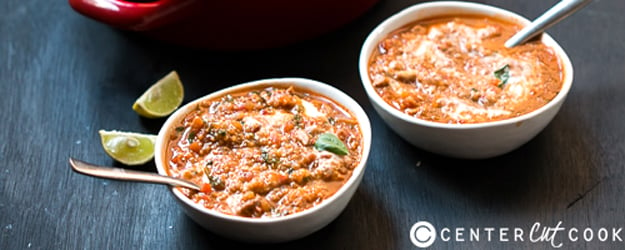 We are always looking for lazy, one pot recipes which can be served to the whole family and will have enough leftovers for lunch the next day. They are uncomplicated, simple and make cleaning up so easy. This chicken quinoa curry is just that kind of a lazy, one pot meal which can be served in bowls, topped with avocados, chopped onions and lime wedges.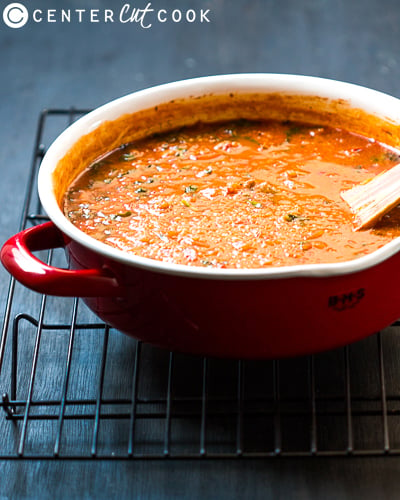 Recently I've come to love Quinoa. Apart from being a super food, it really soaks up the flavors and is so versatile. There are some italian flavours in this dish when combined with quinoa and chicken, almost resemble the taste of pasta. Treat this recipe almost as a guide, and feel free to switch things up by using curry powder or more mexican flavors by adding cooked beans and taco seasoning. We've tried all sorts of combinations and this curry bowl never fails to make dinner fantastic!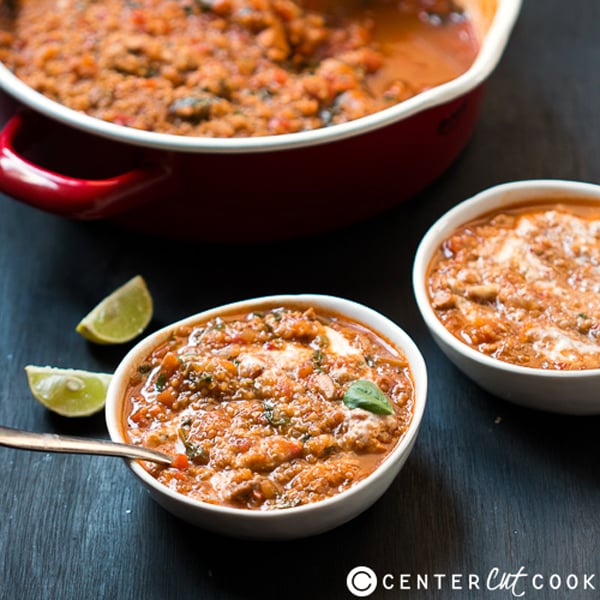 INGREDIENTS
2 tablespoons Olive Oil
1 teaspoon minced Garlic
3/4 cup chopped Onions
1 1/2 cup chopped Tomatoes
1 cup Tomato Puree
1 lbs diced boneless chicken
1 tablespoon Oregano
1 tablespoon Chili Flakes
1 cup uncooked Quinoa, washed
2 cups Chicken Broth
1/4 cup loosely packed Basil Leaves, julienned
Salt to taste
Chopped Coriander, Avocados, Onions, Lemon for topping
DIRECTIONS
In a large pot, heat oil and add the minced garlic and onions. Saute till the onions are soft and add the chopped tomatoes and tomato puree.
Let this cook for 10-12 minutes and add the boneless chicken, oregano, chili flakes, quinoa and salt. Stir this around and add the chicken broth.
Bring this to a boil and simmer for 20 minutes or till the quinoa is cooked through. Add more broth to adjust the consistency of the curry to your taste if required.
Check for seasoning, stir in the basil and switch off the flame. Serve hot topped with chopped coriander, avocados and a squirt of lemon juice.
Servings: 6