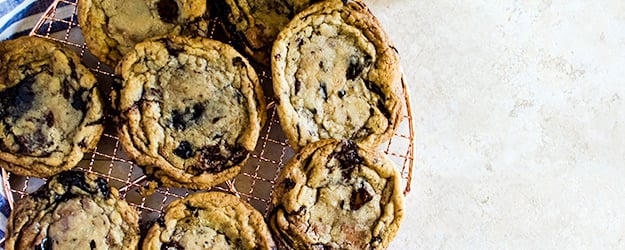 There is nothing better than a cookie. Something about a chocolate chunk cookie fresh out of the oven and still warm and gooey just puts a smile on everyone's face. Everyone may have their differences, but the one thing we can all agree on is that a good cookie and an ice cold glass of milk is the best.
My favorite cookies use chopped chunks of chocolate instead of chocolate chips. That's because chopped chocolate melts while baking and spreads through the cookie dough leaving glorious lakes of chocolate that permeate through every bite. It is the perfect cookie for people who love chocolate. Even after the cookie has cooled and the chocolate has set again, it doesn't quite firm up again so it melts the second it touches your lips.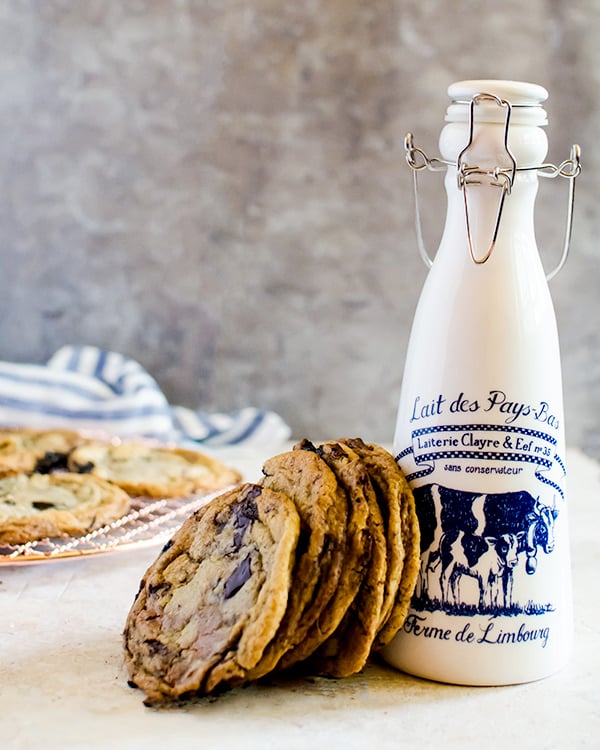 The best chocolate chunk cookies use different types of chocolate. My favorite mix is dark, extra dark, and milk chocolate. Sometimes I will switch out the extra dark with white chocolate when I know a lot of kids will be eating the cookies because most little ones don't like really dark chocolate. You can use any mix your heart desires! For these cookies, I used a milk chocolate bar that had chunks of toffee in it and it was amazing! There is no going wrong here!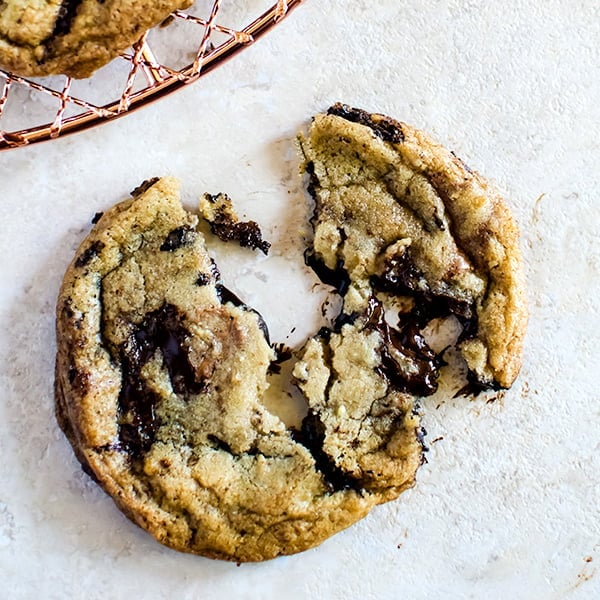 INGREDIENTS
DIRECTIONS
Mix together the flour, salt, baking soda, and cornstarch together. Set aside.
Beat the butter with both sugars until light and fluffy. Beat in the egg and yolk for about another minute, then mix in the vanilla extract.
Add in the flour mixture and mix until just combined. Fold in the chocolate chunks.
Roll the dough into balls with approximately two tablespoons worth of dough per ball. Cover and chill at least an hour, preferably overnight.
Preheat the oven to 350 degrees F.
Line two baking sheets with parchment paper and place the chilled dough balls on them at least 2 1/2 inches apart.
Bake for about 10 minutes per batch. Allow to cool for 5 minutes on the pan before transferring to a wire rack to cool the rest of the way. Because of the melted chocolate, you will not be able to move the cookies before this time.
Servings: 24 cookies approx