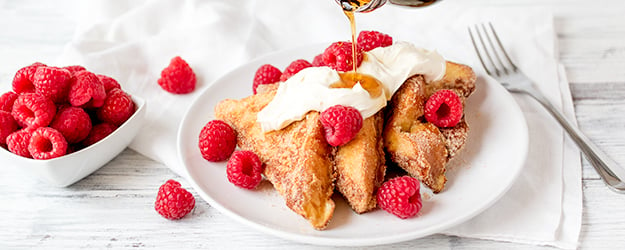 My kids call this 'donut toast' and it's one of their absolute favorite treat breakfasts!
Regular French toast sometimes tastes a little too 'eggy' for them. Coating the toast in cinnamon sugar, straight from the pan, completely takes away the egg flavor – leaving you with a breakfast that really does taste like dessert.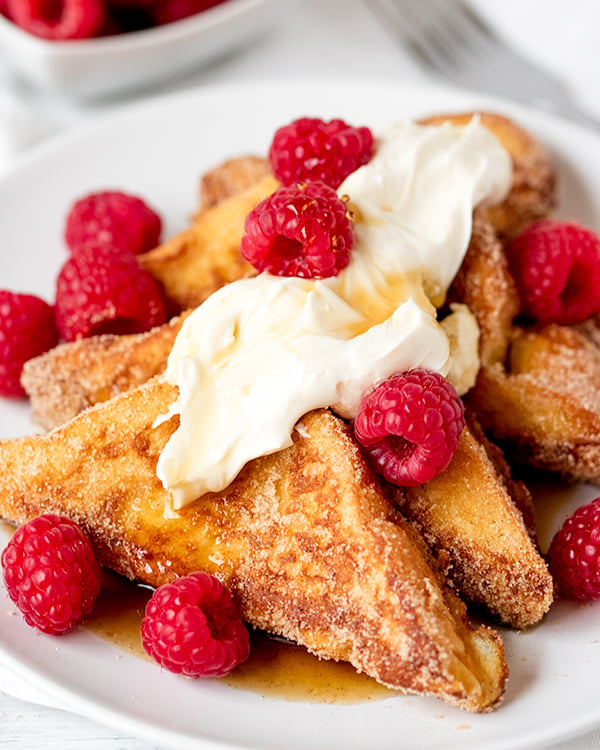 In fact, I've also served this for dessert with Nutella or melted chocolate and fruit. Very naughty, but a brilliant speedy dessert.
To make this version feel more breakfast-like, I've topped with mascarpone, maple syrup and raspberries.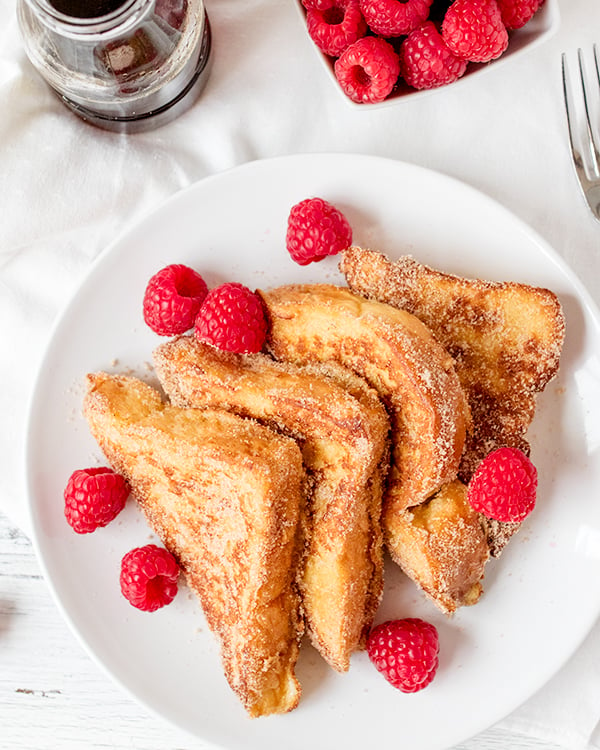 I used regular, unsweetened mascarpone. Sometimes I like to sweeten it up with confectioners' sugar, but it really doesn't need it for this meal – since the toast is already coated in sugar, and you're serving it with maple syrup too.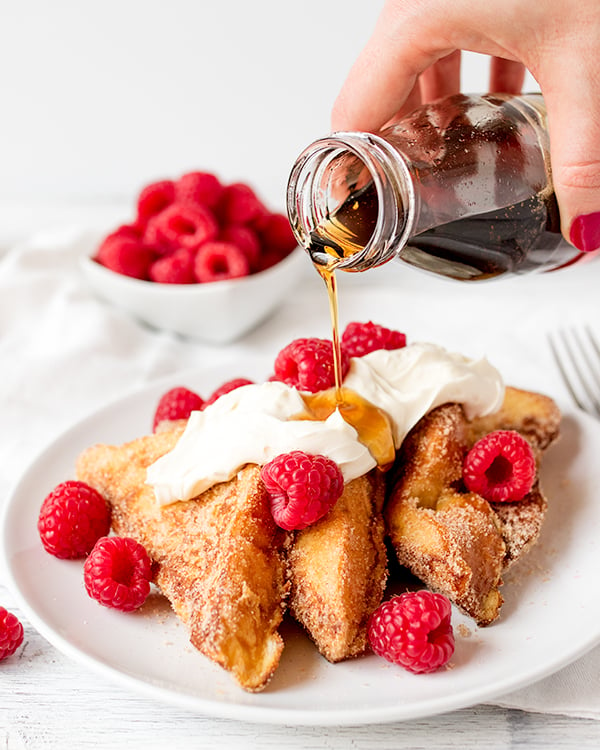 I've based this recipe on one serving, but you can simply scale up or scale down depending on how many mouths you have to feed (and how hungry they are!).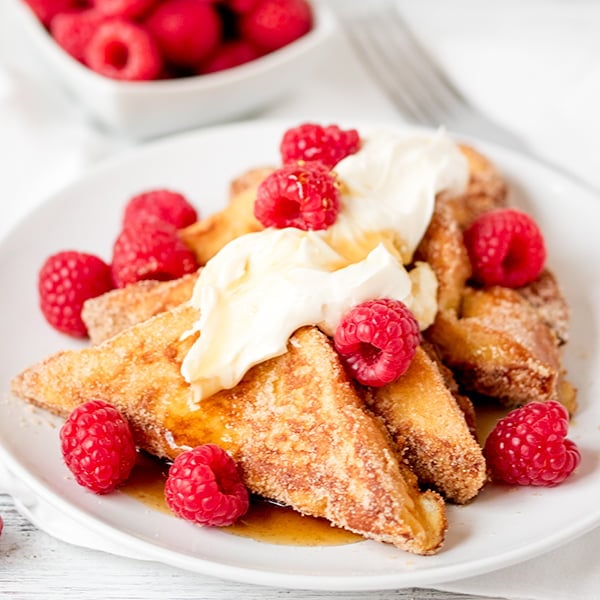 INGREDIENTS
2 thick slices of brioche bread (day old bread is best, but fresh is fine too)
1 large egg
2 tbsps milk
1/4 tsp vanilla extract
1/4 cup granulated sugar
1 teaspoon ground cinnamon
2 Tablespoons unsalted butter
To Serve:
2 tbsp mascarpone
Fresh Raspberries
DIRECTIONS
Cut each slice of bread into two triangles.
In a wide, shallow bowl, whisk together the egg, milk and vanilla extract.
Place the sugar and cinnamon on a plate and mix together with a fork.
Heat the butter in a large skillet until bubbling. Dip the bread triangles in the egg mixture so that both sides are covered. Don't leave it in there as it will go soggy. Just a brief dip will do.
Place the eggy bread straight in the hot pan. Fry for 2-3 minutes on each side until golden brown, then remove from the pan and put it straight in the cinnamon sugar. Coat both sides well with sugar.
Serve the cinnamon toast topped with mascarpone, maple syrup and fresh raspberries.
Servings: 1