Super bowl is just around the corner and these corn dog muffins are going to be perfect if you are looking for a quick, delicious treat!
I saw these on Pinterest a couple of months ago, and they looked absolutely fabulous. I mean who can resist franks encased in a light, fluffy, corn muffin? I can't and I won't. These babies disappear in minutes. Me being me, I really love dunking them in a little hot sauce and ketchup mixture for that sweet and spicy hit. They are perfect with sauce. Actually any sauce.
If you have kids, these corn dog muffins will be the perfect treat, not just to eat, but to make these with them. I know how much kids love helping out in the kitchen, so get them to mix the muffin batter, spoon it into the tin and place the franks in and see how much fun they'll have. I can already see a corn dog muffin party happening wherever you are.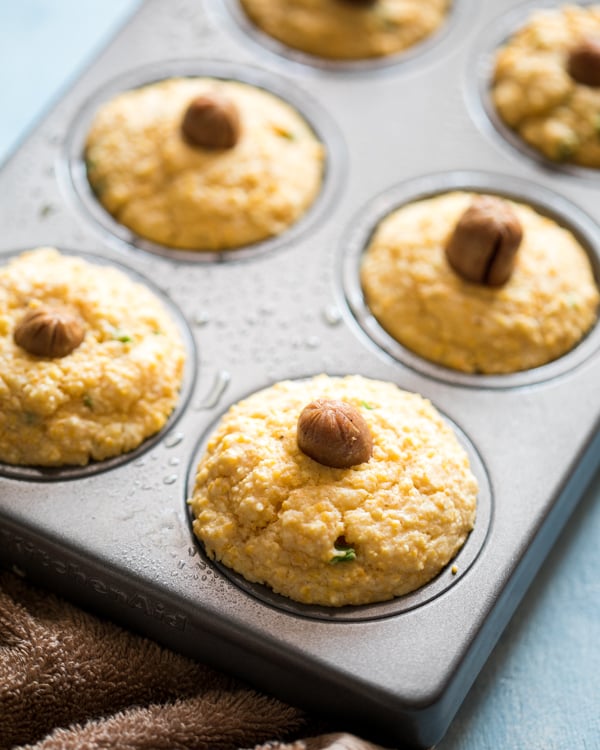 I love using pork franks in these muffins, though beef franks or even chicken franks will work just as well. And instead of making these sweetish, I actually added a little bit of jalapeño for that nice savoury kick. Greek yogurt replaces buttermilk because in my opinion, green yogurt in anything is awesome! It gives these muffins a really nice flavour, and makes them light and fluffy. If you want to cut out even more work, just use mini cocktail franks or sausages and you won't even have to chop them. Just take them out of the pack and place them in the batter and you are all set to go.
I've made these so many times without even looking at a recipe and I can tell you the ingredient list is so small and they are so easy, it's really hard to go wrong with these. If you are not a fan of adding jalapeño and want yours sweeter, just substitute the jalapeños in the recipe with 1/3 cup sugar.
INGREDIENTS
1 cup All Purpose Flour
1 cup yellow Cornmeal
1/2 teaspoon Baking Soda
1 teaspoon Salt
2 tablespoons Sugar
1 cup Greek Yogurt
1/2 cup Butter, melted
2 Eggs
2 Jalapenos, deseeded and diced finely
6 Pork or Beef Franks, cut into 1 1/2 inch pieces
DIRECTIONS
Preheat oven to 375 degrees. Spray one 12 muffin pan with non stick spray or brush lightly with oil.
In a bowl, mix together flour, cornmeal, baking soda, salt and sugar. Set aside.
In another bowl, whisk together greek yogurt, butter, eggs and jalapenos.
Add the wet mixture to the dry mixture and combine well.
Now place two tablespoons batter into each muffin tin till 3/4th way through, and place the cut frank in the middle. Repeat till all the batter is over.
Bake for 15-18 minutes until golden brown. Serve warm, not hot.
Servings: Makes 12 large muffins