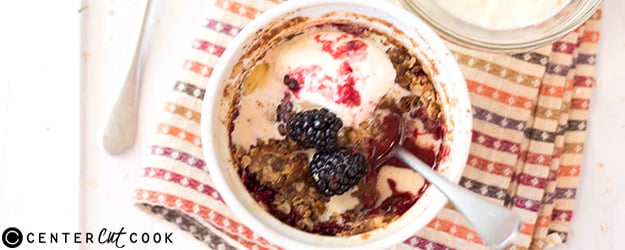 There's something so magical about baked desserts hot from the oven, steaming and full of ooey gooey fruit goodness. Then, it gets even better with a scoop of vanilla ice cream.
It's like not even fair.
I had actually never made a crisp before until this tasty recipe. I've always stuck mostly to pies when I bake with fruit. I'm so glad I tried making my own crisp, though. Crisps are so incredibly easy to make, way more so than a pie, and they taste just as good.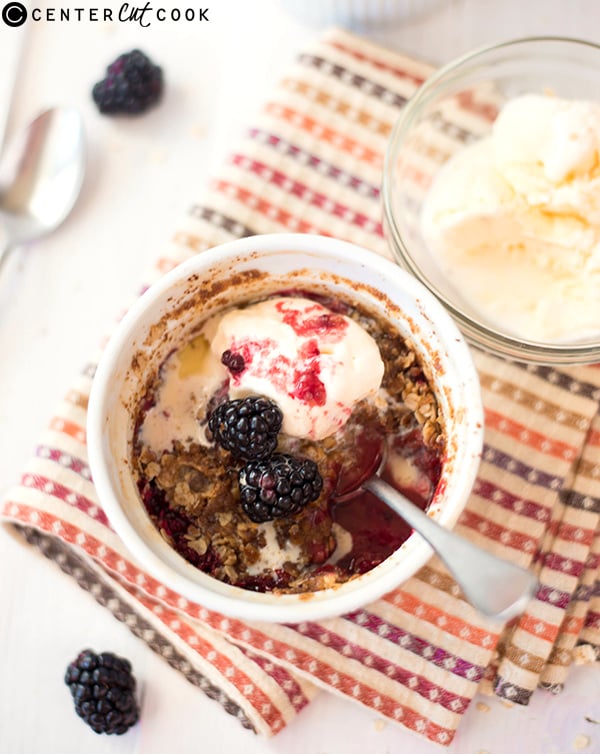 While this recipe is fantastic as written, if you're wanting to lighten up this recipe some, you can replace the brown sugar with coconut sugar, the all-purpose flour with a coconut flour or sweet rice flour, and the butter with coconut oil. You could also use old fashioned oats instead of the quick-cooking oats since they'll have more nutrients and fiber.
While you don't need ice cream to make this recipe, there is something incredibly special when the vanilla ice cream melts and mixes with the flavors. If you're so inclined, I highly recommend trying it.
If you're looking for an easy, no-fail, and wonderful fruit dessert, I highly recommend this easy blackberry cobbler right here. It's amazeballs good.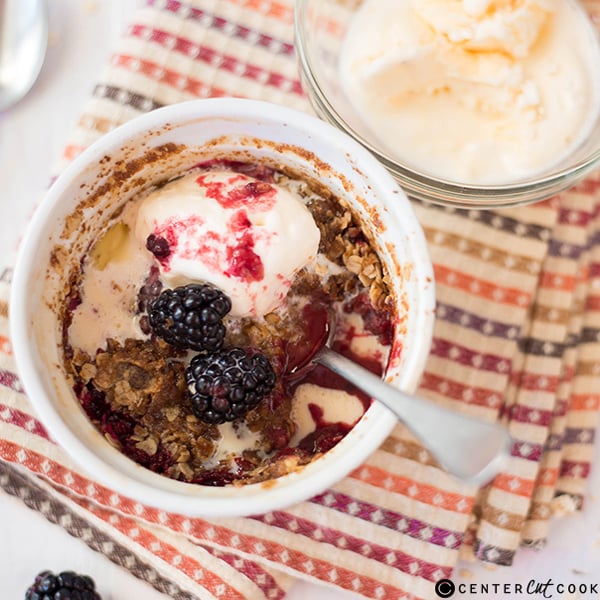 INGREDIENTS
DIRECTIONS
Place blackberries in a greased baking dish or into two individual ramekins.
In a small bowl, combine the sugar, cornstarch, water and lemon juice until smooth.
Pour over the blackberries.
Combine the oats, flour, brown sugar, salt, cinnamon, and nutmeg. Cut in the butter until the mixture is crumbly. Sprinkle over the berries.
Bake, uncovered, at 375 degrees for 20-25 minutes, or until filling is bubbly.
Serve warm with ice cream.
Servings: 2