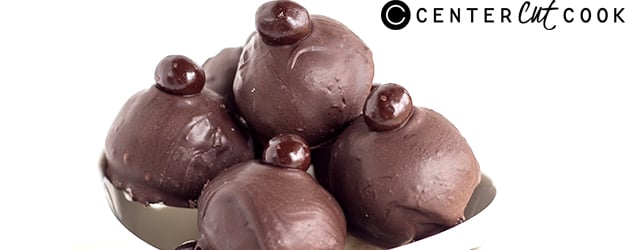 I've had and made many truffles. They're so simple to make and did I mention delicious. These eggnog latte truffles are one of my favorites by far. It's the combination of eggnog and coffee that send my taste buds into a happy frenzy!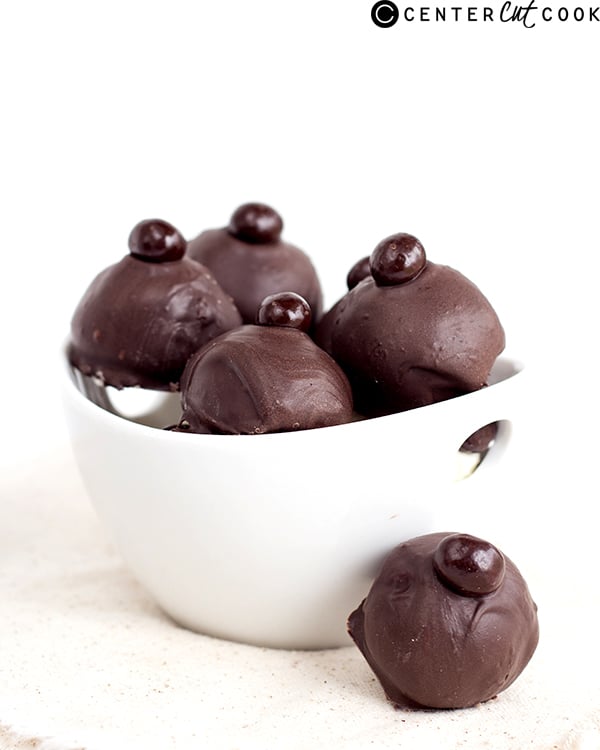 The best part about truffles is storing them in the fridge and having that chocolate exterior be perfectly crunchy. There's nothing more satisfying than having the perfect creamy interior and crunchy exterior. Tell me that's not just my thing? It can't be otherwise we wouldn't all go crazy for deep fried food, right? Right!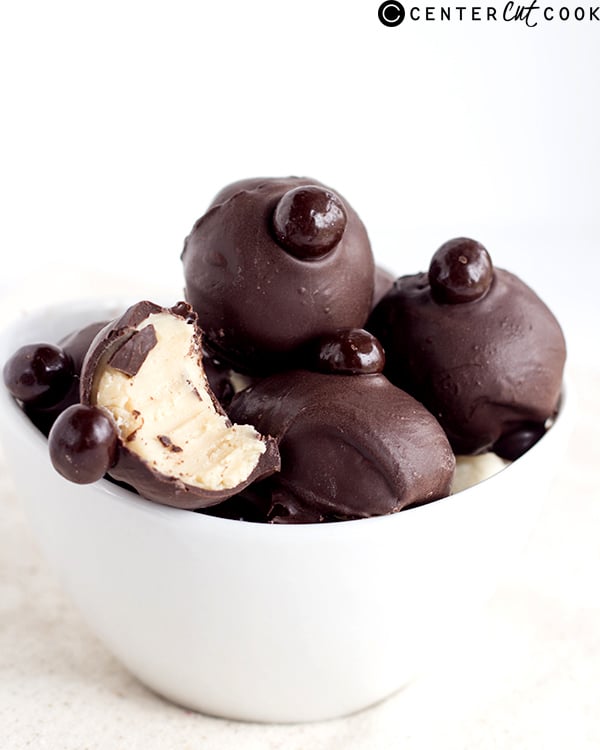 Truffles are easy to customize too. If you're not into the eggnog, use heavy cream. If you want a little more or less coffee flavor, add more or less instant coffee. Do you feel like milk chocolate would go better with the eggnog and coffee? Then use milk chocolate chips rather than white chocolate chips. Make sure you use the same measurements of liquid to chocolate chips though. Otherwise, the ganache won't set up firm enough to make these beauties.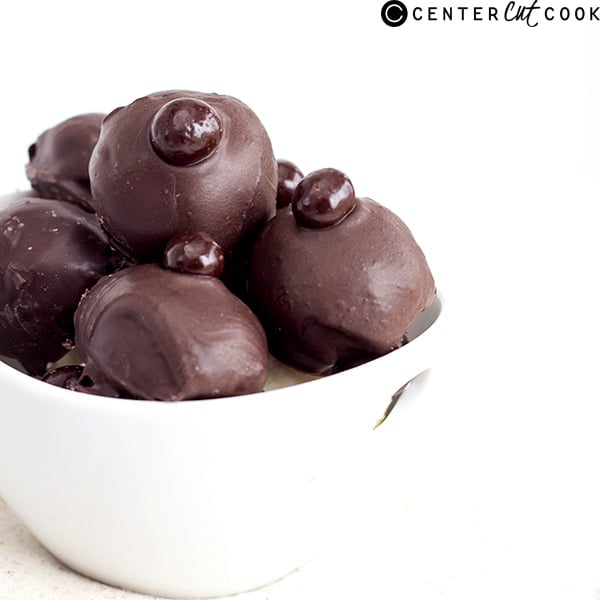 INGREDIENTS
1/3 cup eggnog
12 oz. bag white chocolate chips
1 tsp. instant coffee
1 cup dark chocolate candy melts
1 tsp. shortening
16 dark chocolate covered espresso beans
DIRECTIONS
In a glass bowl, add in the eggnog, white chocolate chips and coffee. Place in the microwave for 1 minute. Stir.
Place back in the microwave for 45 seconds. Let sit for 1 minute and stir until all is smooth.
Cover with plastic wrap and place in the fridge to chill for about 1 hour or until harden. If you need it done quicker, place the in freezer and check on it periodically.
Using a small cookie scoop, scoop out the ganache. Roll between your two palms to form a ball. You can spray your palms with non-stick cooking spray to help prevent sticking. You can also place the scooped out ganache in the freezer on wax paper for about 20 minutes before rolling it to prevent sticking.
In a separate glass bowl, add in the dark chocolate candy melts and shortening. Microwave for 30 seconds and stir. Repeat microwaving and stirring until the candy melts are smooth and completely melted.
Using a fork, dip the truffles in the candy melts and tap off the excess.
Place on a piece of wax paper and immediately add a chocolate covered espresso bean to the top before it sets up. It will set up pretty quickly since the truffles have been chilled.
Store in the fridge.
Servings: 16