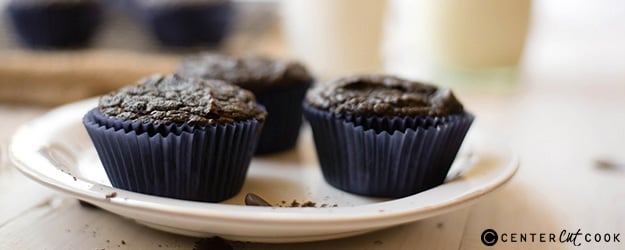 Eating clean can be a challenge for many people because it requires you to remove all processed foods from your diet.
And one very important processed food is all-purpose flour. Flour makes cakes and cookies, thickens soups, is the base for bread, and so many other tasty things. Hence the challenge.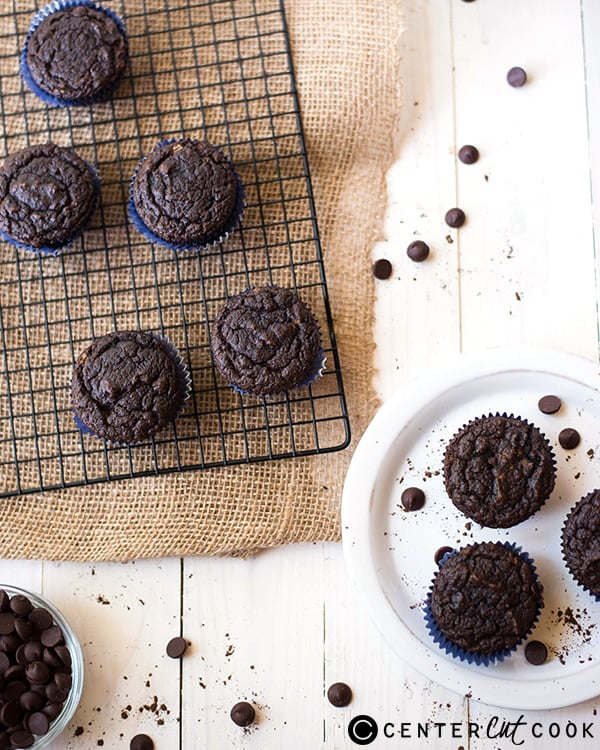 Once way I've been able to bake without using wheat flour is to use coconut flour. Coconut flour is a clean food and is a great way to make gluten-free recipes. Plus, it bakes very well and holds up in the oven.
These gluten-free double chocolate muffins are completely clean, gluten-free, and guilt-free. In addition to the coconut flour, I use unsweetened applesauce and coconut oil to replace any unhealthy oils and coconut sugar to replace any refined sugars. Plus, they're grain-free and nut-free so we got all the bases covered!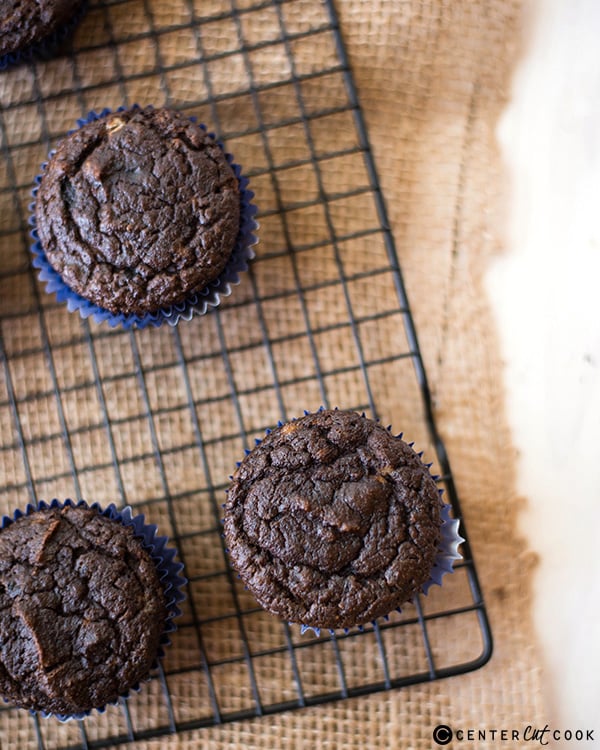 These chocolate muffins are a delicious, healthy way to get your muffin fix on a gluten-free or clean diet and are kid-friendly as well. Plus, they're super easy to make and only require one bowl for all the mixing. It doesn't get much easier!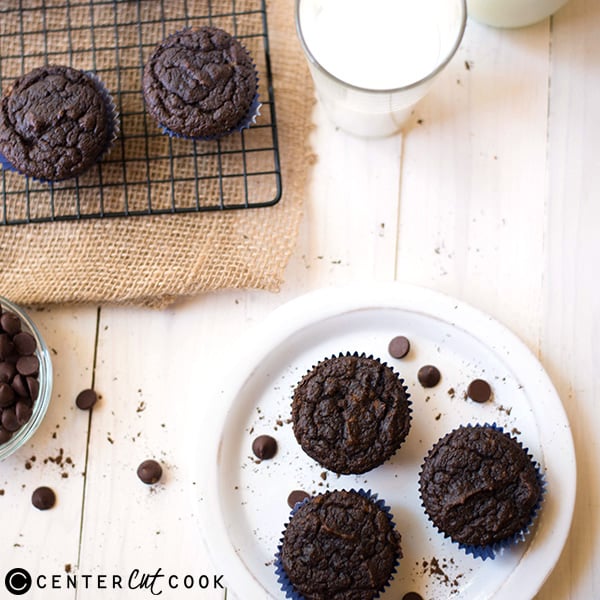 INGREDIENTS
1/2 cup coconut flour
1/2 tsp. baking soda
1/8 tsp. kosher salt
1/3 cup coconut sugar
2 tbsp unsweetened dark cocoa powder
1 tsp. vanilla extract
3 tbsp. coconut oil melted
1 1/2 tbsp. unsweetened applesauce
2/3 cup unsweetened almond milk
4 eggs
1 tsp. apple cider vinegar
2 tbsp. dark chocolate chip morsels
DIRECTIONS
Preheat your oven to 350 degrees.
In a large mixing bowl, combine the coconut flour, baking soda, kosher salt, coconut sugar, and cocoa powder. Stir to combine.
Add the vanilla extract, melted coconut oil, applesauce, almond milk, eggs, and apple cider vinegar and stir to evenly incorporate.
Add the chocolate morsels and fold into the mixture.
Either grease a muffin tin with additional coconut oil or line with cupcake liners. The muffins will rise some during the baking, so fill approximately 3/4 of the way full.
Bake for 15-20 minutes, or until a toothpick inserted into the muffin comes out clean and the tops are slightly browned.
Servings: 8 muffins