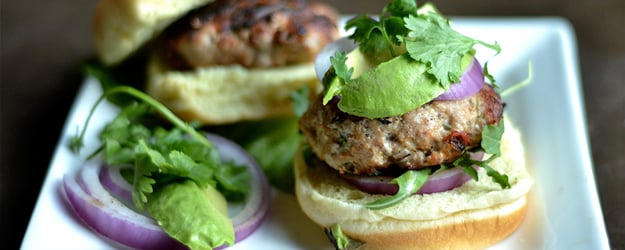 My love for burgers runs deep. I actually spent an entire decade of my life not eating burgers (true story), but once they were re-introduced back into my diet about 10 years ago, I've never looked back! So because I don't eat beef very often, turkey burgers are a once a week meal around our house. And now that it's time to enjoy meals on our deck, turkey burgers are the perfect food to grill! So simple to make, and just as juicy and flavorful as a regular burger, but much lighter.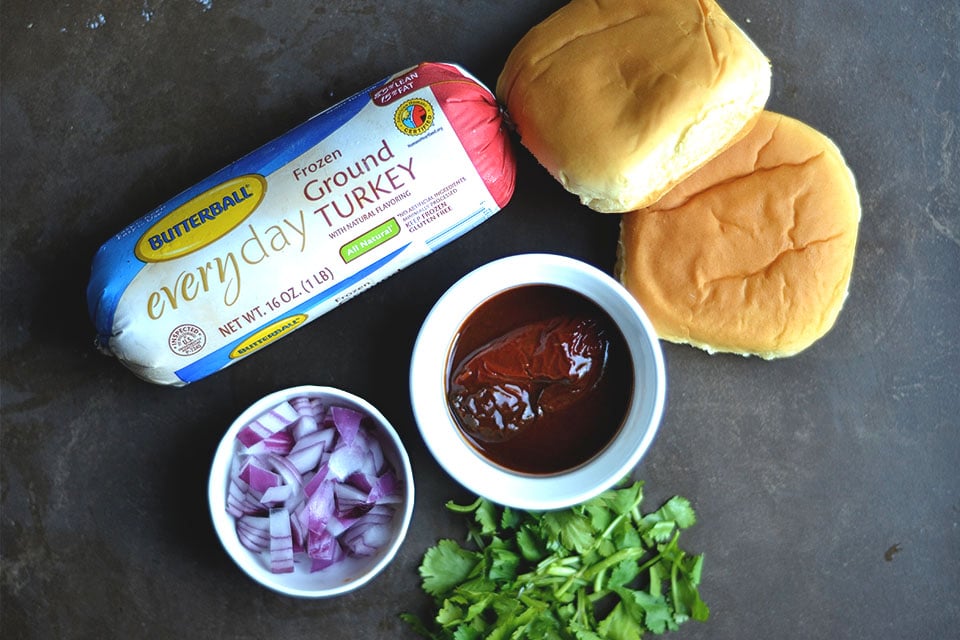 I was inspired to create these burgers last Tuesday to be exact. I was excited about partnering with Butterball to create a deliciously grilled turkey burger, and my kids helped me come up with the flavors. We started last summer by replacing our "Taco Tuesday" and spending the summer months with "Turkey Burger Tuesday". And thanks to Butterball's clever name, we have since changed it to "Turketarian Tuesday!!" Rest assured taco lovers, we still enjoy plenty of tacos in the summer too. But in honor of our first Tuesday, we made a taco inspired turkey burger.
What I love about grilled turkey burgers, is that it's so easy to really add a ton of flavor. For this variation, I used Chipotle peppers in adobo sauce, fresh chopped cilantro, and chopped red onion.
Mix together the ingredients in a medium sized bowl. Season with optional salt, and garlic powder.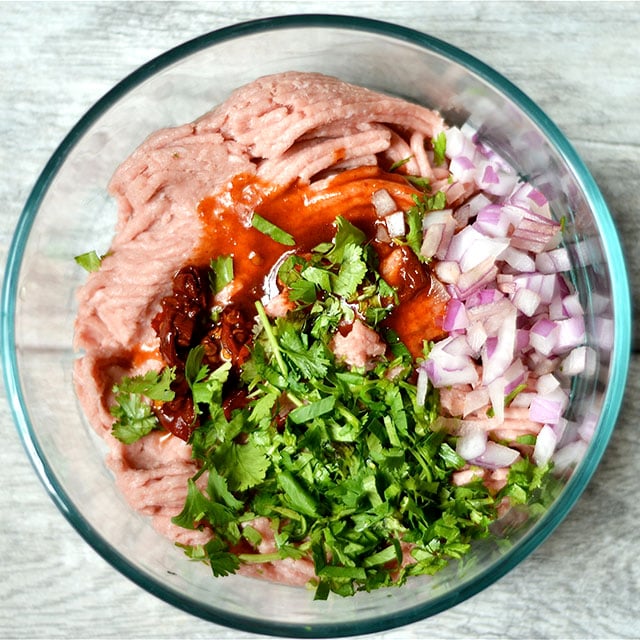 Form into 4-5 patties. Once this is done, place the burgers in the fridge for at least 20 minutes. I've heard this helps to maintain the juices in a burger, and it also helps to maintain the burger form. You can also fire up your grill while the burgers are setting. Feel free to make earlier in the day to save time!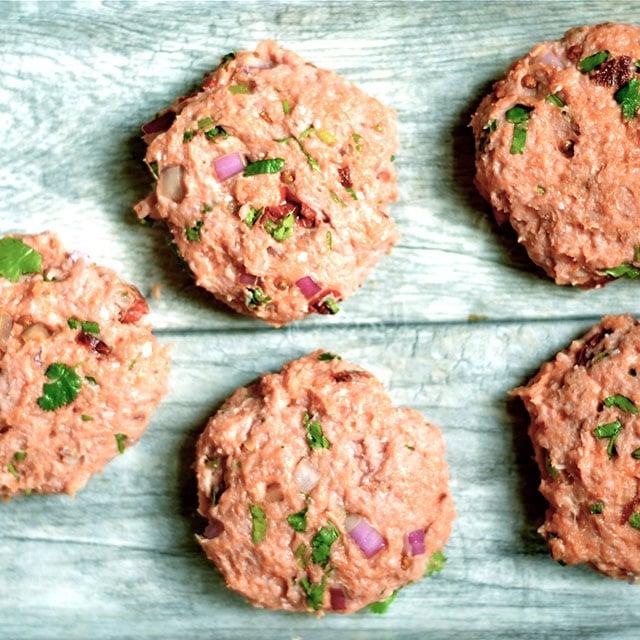 Grill over medium-hot heat for approximately 5-8 minutes per side (or until internal temperature reaches 165 degrees). Serve with your favorite toppings! These were perfect with avocado and tomato.
So how about setting a new Turketarian tradition this summer? I am sure the whole family won't be disappointed! Visit www.butterball.com for more grilling ideas and recipes. Be sure to also check out their video!
This is a sponsored conversation written by me on behalf of Butterball. The opinions and text are all mine.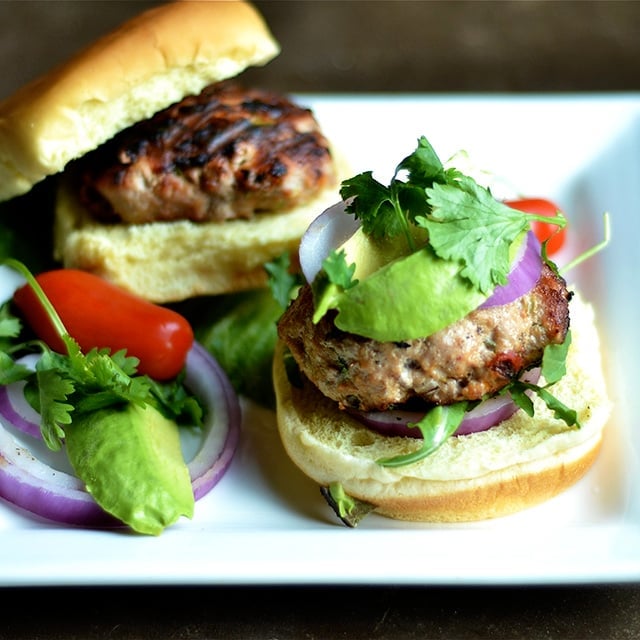 INGREDIENTS
1 lb frozen or fresh Butterball ground turkey
1 chipotle pepper in adobo sauce, chopped
1 tbsp adobo sauce
1/3 cup fresh chopped cilantro
1/4 cup chopped red onion
1/2 tsp garlic powder (optional)
Salt to taste
4 hamburger buns or large romane lettuce leaves for a burger wrap
DIRECTIONS
If using frozen turkey, be sure to bring to room temperature before beginning.
In a medium sized bowl, mix together chipotle pepper, adobo sauce, cilantro, onion, garlic powder (if using), and salt. Mix with your hands until all ingredients are well incorporated.
Form mixture into 4 patties. Place in a cookie sheet or large plate, and refrigerate for at least 20 minutes.
Meanwhile, warm up your grill to medium hot. Place burgers on the grill, and cook for 5-8 minutes per side or until internal temperature reaches 165 degrees.
Remove and serve on top of a hamburger bun, or in a lettuce wrap. Top with your favorite toppings and enjoy!
Servings: 4 servings