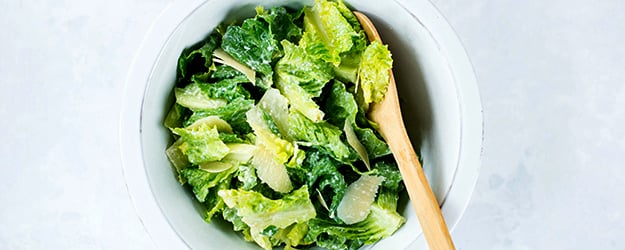 Have you ever tried making your own homemade salad dressing before?
If not, I hope you try it for yourself because it really can be a huge breakthrough in your cooking and health. Salad dressings from scratch can be great for your health because they don't contain all the added preservatives and chemicals. Instead, you get to control all the flavors and ingredients.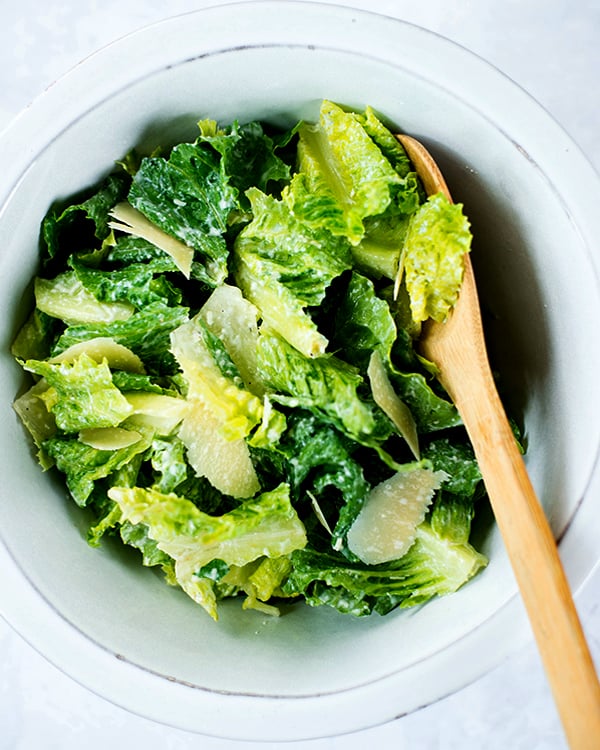 Plus, you can make any salad dressing you want and there's no need to freak out that you ran out of salad dressing.
You wont even believe just how fresh and vibrant homemade salad dressings can be, too. They taste way better than the bottled stuff. Some of my faves to make are ranch, Italian, honey mustard, greek, and, of course, this homemade caesar dressing right here. It's so easy to make and just requires a few simple ingredients.
If you've never purchased anchovy paste before, please trust me and try it for yourself. It will add the perfect caesar oomph to your dressing and you'll forget you even added it once you taste how delicious your caesar is. You'll find it at the grocery store near the canned tuna, packaged in a tube. It's quite inexpensive and lasts a long time in your fridge so you can use it over and over again for your delicious homemade caesar dressings.
To make a caesar salad, all you have to do is toss this salad dressing with some chopped romaine hearts, freshly grated parmesan, and some croutons and you're good to go. No need to go out and spend a ton of money on bottled salad dressing or ordering a caesar salad at the store anymore!
INGREDIENTS
DIRECTIONS
Combine all ingredients in a small mixing bowl and stir to combine well.
Taste and adjust seasoning to your liking.
For caesar salad, can toss with chopped romaine hearts, parmesan cheese, and croutons, if desired.
The dressing will keep in the fridge for about one week.
Servings: 2