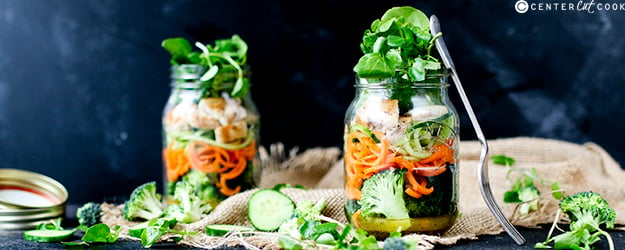 Mason jar salads were a thing last year, and they'll definitely continue to be a thing this year.
All your salad ingredients layered up in a jar – looking so inviting, just waiting to be grabbed from the fridge as you run out the door to work.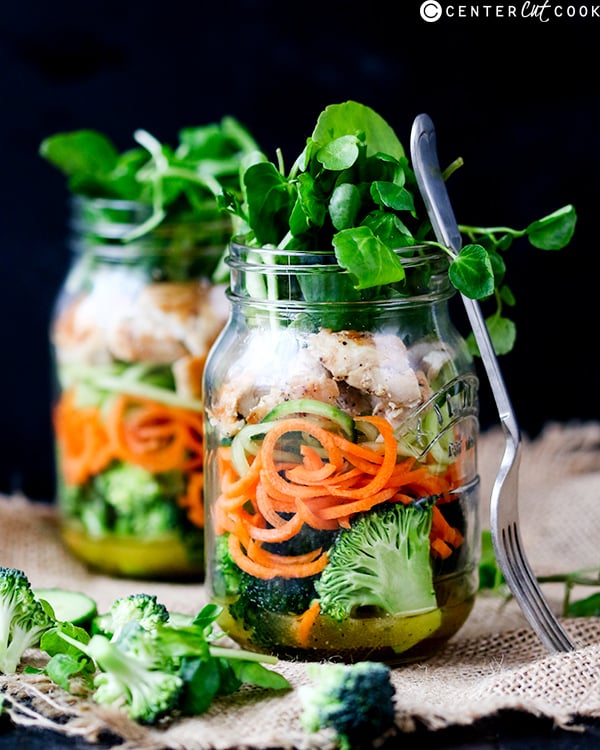 The good thing about mason jar salads is that you can make them ahead of time – even with the dressing – and they'll stay fresh for at least a couple of days.
The key to ensuring this is to always place the salad dressing at the bottom, followed by something bulky that won't absorb too much of the dressing.
Then layer on whatever you like, leaving the salad leaves till the end. Keeping the salad dressing well away from the leaves will ensure they stay fresh and crispy.
When it comes to eating the salad, you can eat it straight from the jar (although it's a little awkward). The best thing is to pour it out into a bowl.
Again the layering is important, as when you tip it out, you'll find that the leaves come out first – making a nice base to the salad. The dressing comes out last – ensuring you can then drizzle it over everything.
Add whatever you like! How about steak or salmon? Maybe some cous cous or noodles too.
Or keep it simple like this chicken and veg salad – it tastes amazing with the tangy honey-mustard dressing.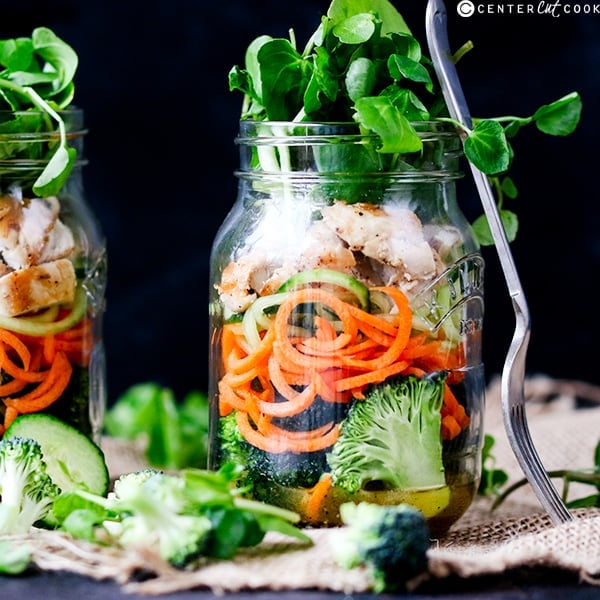 INGREDIENTS
1 cup of small broccoli florets
2 medium carrots, peeled
1/3 of a large cucumber
1 cooked chicken breast, chopped or shredded
1 + 1/2 cups watercress salad
HONEY MUSTARD VINAIGRETTE
DIRECTIONS
Whisk together the vinaigrette ingredients until well combined. Pour the vinaigrette into two 16oz mason jars.
Divide the broccoli florets between the two mason jars.
Slice the carrots and cucumber into thin, matchstick-size pieces – or if you have one, use a spiralizer. Place the carrot and cucumber into the mason jars.
Top with the shredded chicken and watercress and place lids on the mason jar.
Eat straight away, or refrigerate for up to 3 days before eating.
Servings: 2