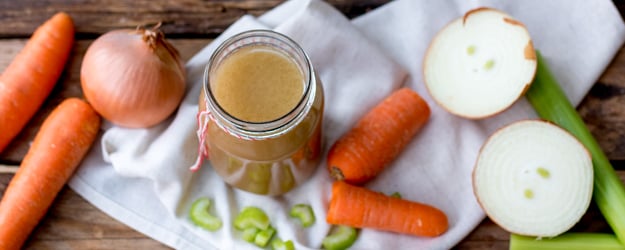 Don't throw away those leftover chicken bones after your roast dinner!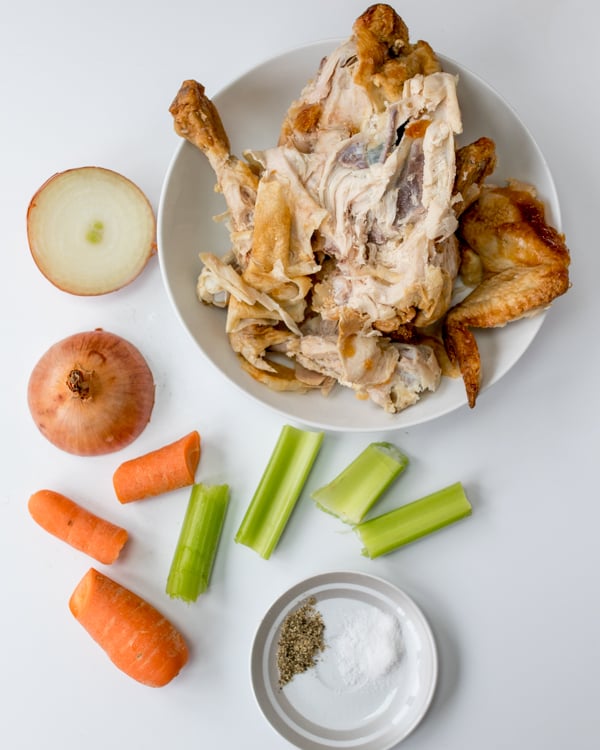 Boiling them up with a couple of veggies and a little bit of seasoning makes the most amazing stock.
In fact you can do this with any bones you have leftover from roasted meat. I often save them up – a lamb bone, beef short rib bones and a chicken carcass – and boil them up to make '3-bone soup'.
Just be sure to pull off as much of the remaining meat as possible beforehand, then you can either boil up the bones straightaway, or place in a bag in the freezer – until you've got time to boil them up.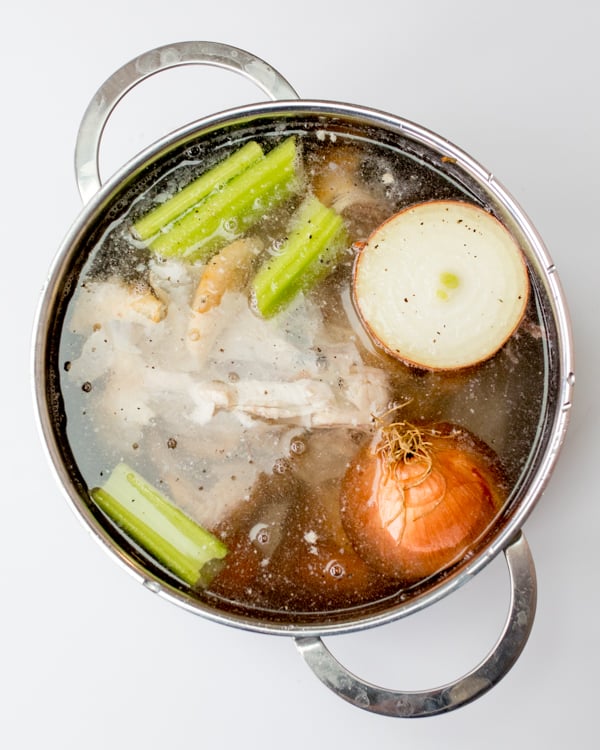 You don't even need to defrost them.
If you've managed to get some shreds of meat off before boiling (or freezing), just wrap and freeze it too.
If you end up making soup from the stock, you can then use the meat in the soup.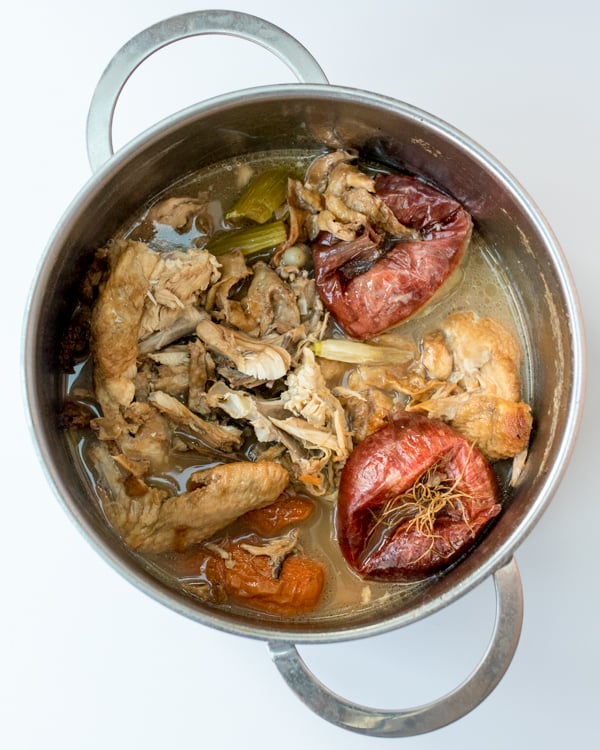 Once you've made the stock, you can use immediately or cool, cover and freeze until you need it.
Use it for risotto, gravy, ramen, casseroles and soups.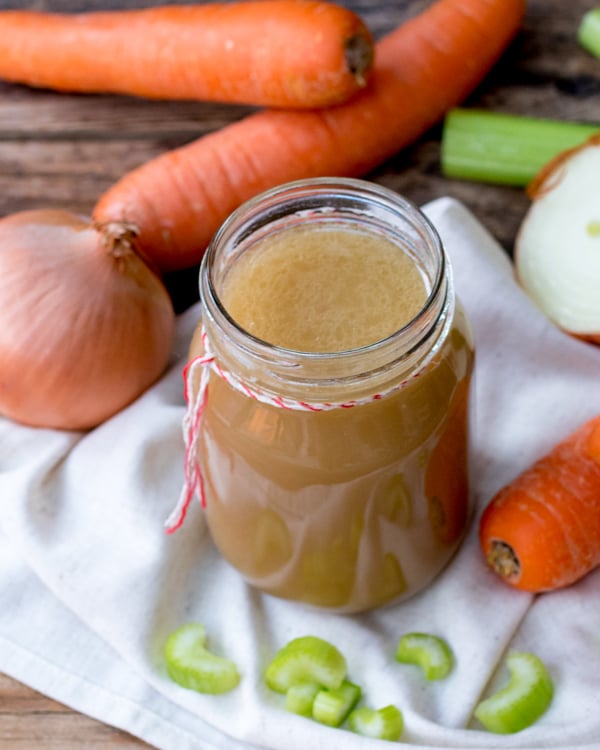 This recipe results in around two cups of stock – which is just about enough as a base for two portions of soup. You can bulk it out to three or four servings by adding a couple of cups of water and some bouillon or a stock cube. The stock is tasty enough that it will still taste likes it's fully home made.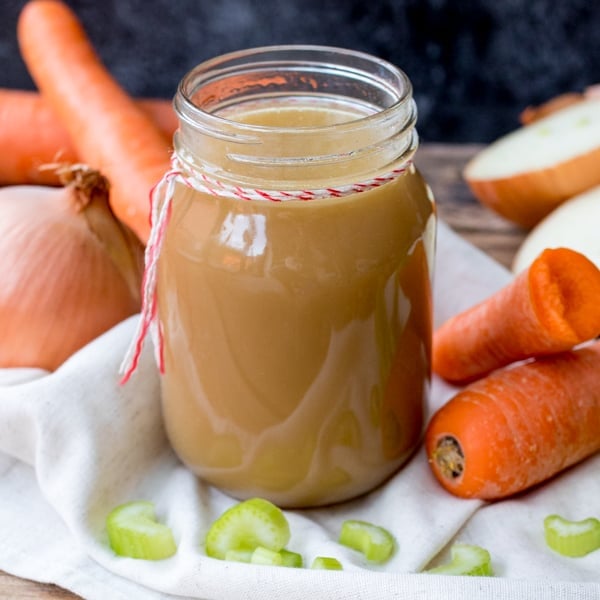 INGREDIENTS
1 leftover roasted chicken carcass
2 carrots, chopped or broken in half (no need to peel)
2 sticks celery, chopped or broken in half
1 large brown onion, chopped in half (no need to peel)
1/2 tsp salt
1/2 tsp ground black pepper
Cold water
DIRECTIONS
Remove any remaining shreds of meat from the chicken carcass (save for another dish).
Place the chicken carcass – including wings/drumsticks and skin into a large saucepan. Add the carrots, celery, onion, salt and pepper.
Top up with cold water until the everything is completely covered, with about 1 inch of water above the chicken carcass (I find this is about 5-6 cups of water).
Bring to the boil, then turn the heat down to low and simmer for 3-4 hours, until the liquid has reduced by two-thirds.
Turn off the heat, and leave to cool to room temperature.
Strain the pan contents in a sieve, over bowl or jug. You should get about 2 cups of stock.
Cover and refrigerate or freeze the stock until needed.
Servings: 2 cups