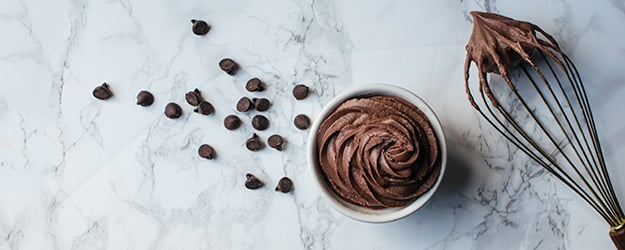 I guess it isn't surprising to say that I love chocolate. I don't know anyone who doesn't like chocolate unless they have an allergy to it. And even then, I know people with chocolate allergies that still try their hardest to fight through it for the sake of a moist chocolate cake. Give me a rich chocolate anything slathered in a super chocolaty frosting and you will win my heart forever.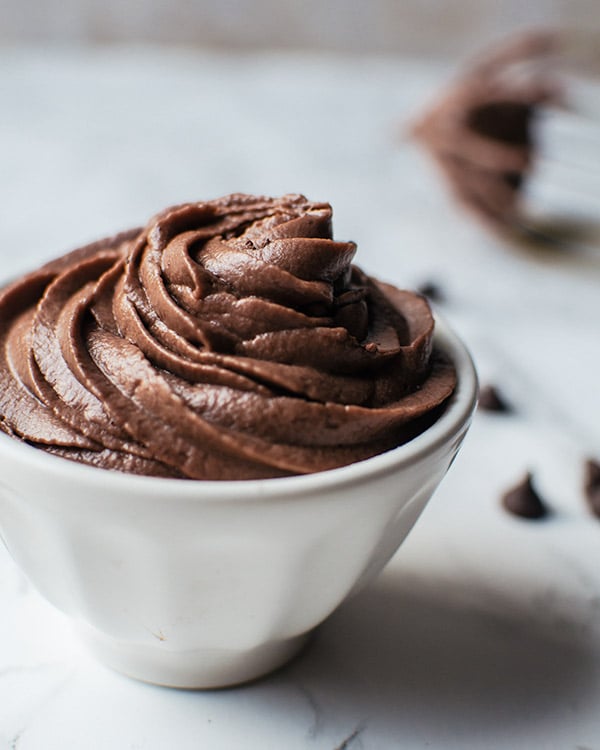 I used to be one of those people who wasn't really into eating frosting on cake until I discovered that making your own at hone is infinitely better. As in, you can eat it by the spoonful better. As in, forget the cake, just give me a bowl of the frosting, please! This just so happens to be my go-to chocolate frosting recipe.
It's unbelievably simple, but so rich and dense. You will want to make sure you get the piece of cake with the most frosting. The trick isn't really in the method, but I am partial to beating the cocoa powder with the butter, and also adding a pinch of salt to bring out the flavor of the chocolate that much more. What is most important, however, is to use good quality cocoa powder. I used an organic Dutch-processed cocoa powder, but any good quality cocoa powder will make all the difference.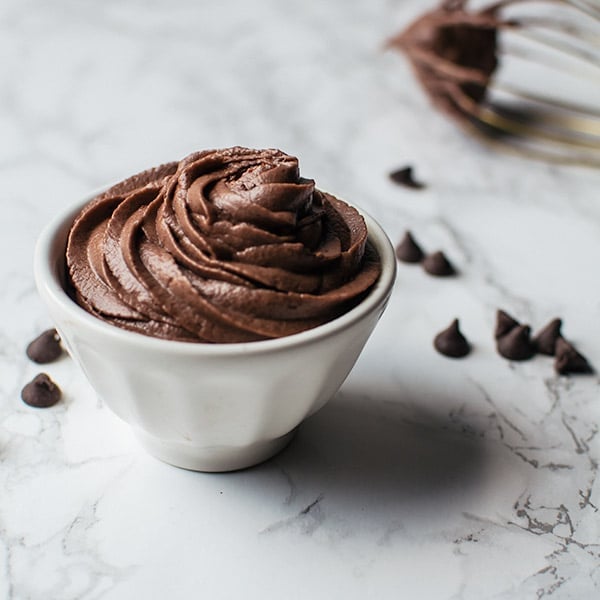 INGREDIENTS
DIRECTIONS
Beat the butter and cocoa powder together until the butter is smooth and creamy.
Add the powdered sugar one cup at a time, beating well between each addition.
Mix in the salt, then add the heavy cream one tablespoon at a time until you've reached your desired consistency.