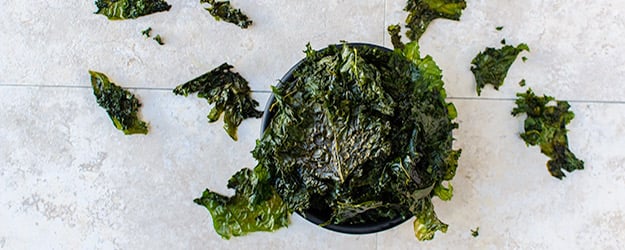 Ever since kale was named a super food a few years ago, everyone's been going crazy learning different ways to prepare this leafy green. I admit that I was and still very much on the kale train. When I discovered how to make kale chips, I was hooked and have been making it as often as humanly possible.
If my family had their way, I would make at least four or five batches of this kale chip recipe every day a week. We go through one recipe in minutes. Each person squabbling for the bowl and fighting over the last crispy chip. It is addictive! Usually on movie nights, I will make a double batch for us and take half a batch and crumble into some popcorn.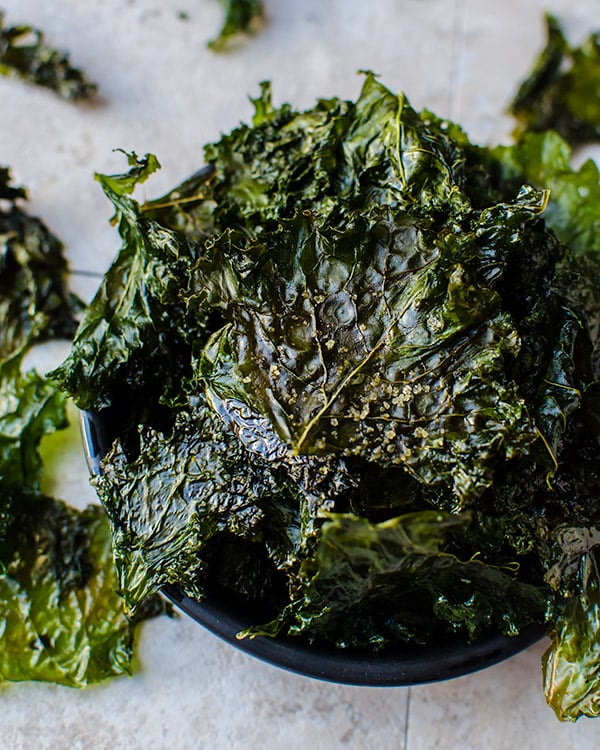 This recipe is very easily multiplied and divided as per your needs. I cannot stress enough how important it is to make sure that your kale is in one single layer and not overlapping on top of one another at all. This is because it will prevent crisping and instead get soft and soggy. This can be fixed by separating any touching kale and baking for one to two minutes longer, but it still won't be as crispy as the rest. You can also get adventurous with your kale chips. Sometimes I will top it with ranch dressing powder or simple garlic and cayenne powder. You really can't go wrong!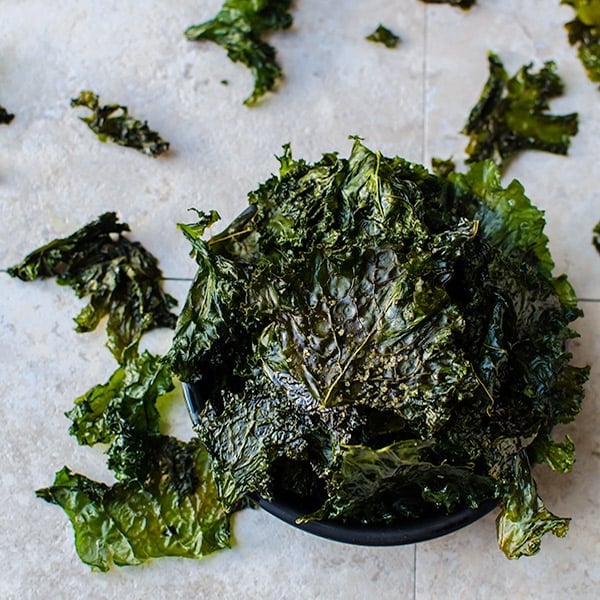 INGREDIENTS
1 lbs de-stemmed kale
2 tablespoons extra virgin olive oil
1/2 teaspoon salt
DIRECTIONS
Preheat the oven to 350 degrees F.
Rip apart the kale into pieces that are a bit larger than bite size (they shrink as they bake).
Gently rub the kale with the oil, then place on a single layer on two baking sheets.
Sprinkle with salt.
Bake for about 10 – 15 minutes, or until dry and crispy, but not a dark brown.
Servings: 2