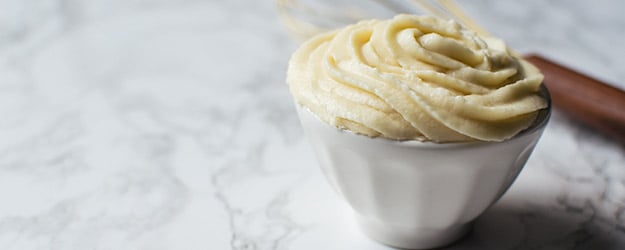 Everyone loves a classic. Yes, it's fun to go wild and experiment with new flavors and combinations, but it is the simplest flavors that are real crowd pleasers.
Since vanilla frosting is such a simple flavor, it is important to use great, high quality ingredients. I especially recommend using a nice brand of butter and a really good vanilla extract. When I go for basic frosting, I try to use organic ingredients because you can really taste the difference, but as long as you love the taste of each individual ingredient, you will be fine!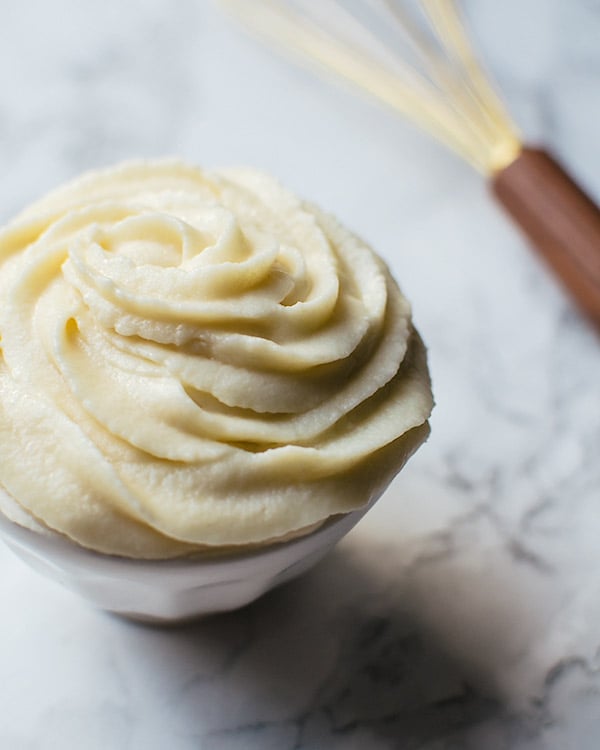 I usually make my vanilla frosting in a mixer because it makes fast work of it. Usually, most people use a paddle attachment to make their frosting. This removes all of the air bubbles and creates a smooth, dense frosting that is really nice for frosting cakes. Lately, I have been loving the whisk attachment which actually adds more air into the frosting. This makes it airier and cloud-like. While you would not really be able to use whipped frosting to frost a cake, I love it to pipe decorations on cakes and for cupcakes.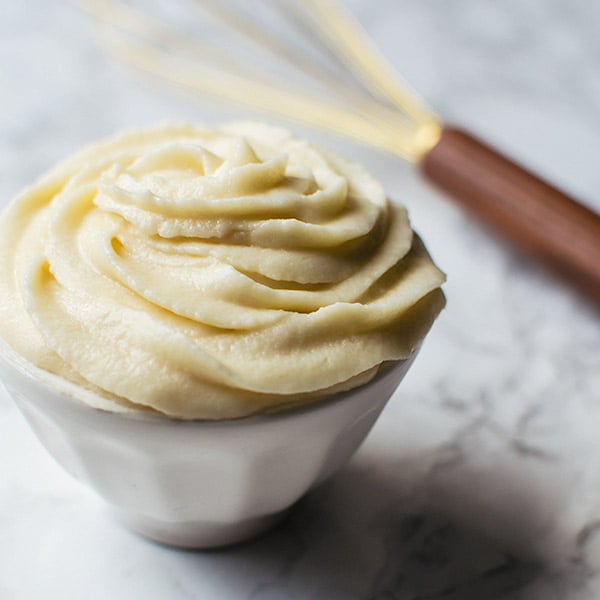 INGREDIENTS
1 cup (2 sticks) unsalted butter, room temperature
6 – 7 cups powdered sugar
1/4 teaspoon salt
1 tablespoon vanilla extract
2 – 3 tablespoons heavy cream (or whole milk)
DIRECTIONS
Beat the butter until smooth and creamy. Use a paddle attachment for a dense and smooth buttercream that is perfect for icing cakes. Use a whisk attachment for a lighter, fluffier frosting that is perfect for piping.
Add in the powdered sugar one cup at a time. Beat the mixture very well between additions of powdered sugar. Scrape the bottom and sides of the bowl as you mix to make sure everything is being evenly mixed.
Add the salt and the vanilla and beat well again.
Slowly mix in heavy cream to the frosting until it reaches a smooth consistency.
Servings: 1 layer cake or 24 cupcakes