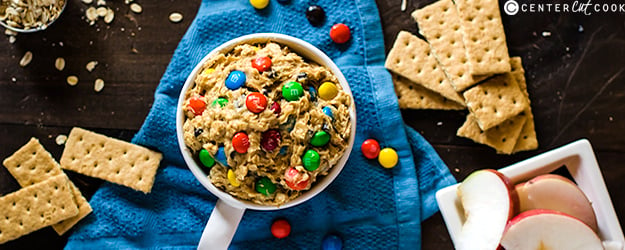 Okay, I need to be honest with you. This monster cookie dough dip almost never made it here. I was making the recipe and I kept testing it over and over again to make sure it was perfect and the next thing I know, almost half the batch had disappeared! It took all of my will power (and the help of my jeans tightening with every bite) to get me to stop so I could take a photo for you.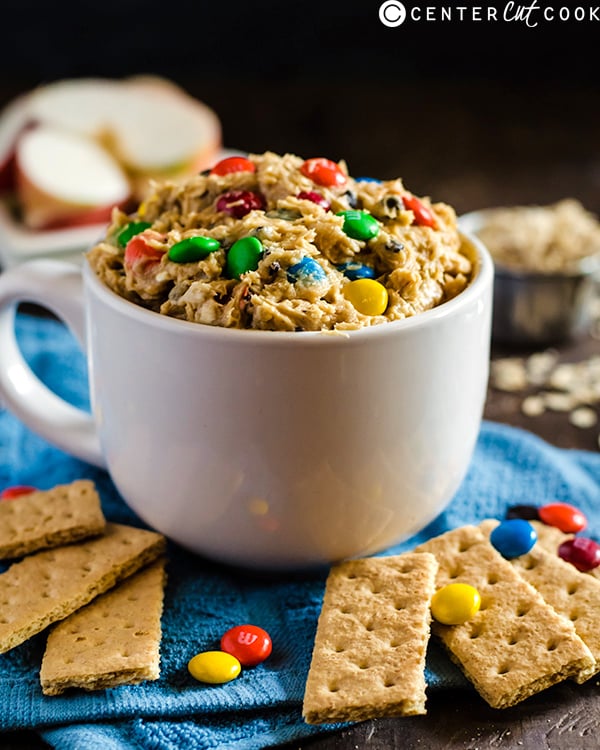 If you love eating edible raw cookie dough and you love monster cookies, then this monster cookie dough dip is for you. It is the best thing ever and you will become everyone's new best friend if you put this in front of them. That peanut buttery cookie dough has a bit of texture and light chewiness from the oats and the M&Ms bring that addictive chocolate to the table. Not to toot my own horn, but I am pretty sure I don't even really need to sell this on you. It's monster cookies…. in dip form. Enough said.
It's perfect with some graham crackers, pretzels, or even apples if you want to try and be a little healthy with your snacking. It makes the perfect party dip for both adults and kids. If by some miracle you have any leftover dip, it freezes perfectly! Just leave it to thaw in the fridge for a few hours. You can also store it in the fridge for up to a week in an airtight container,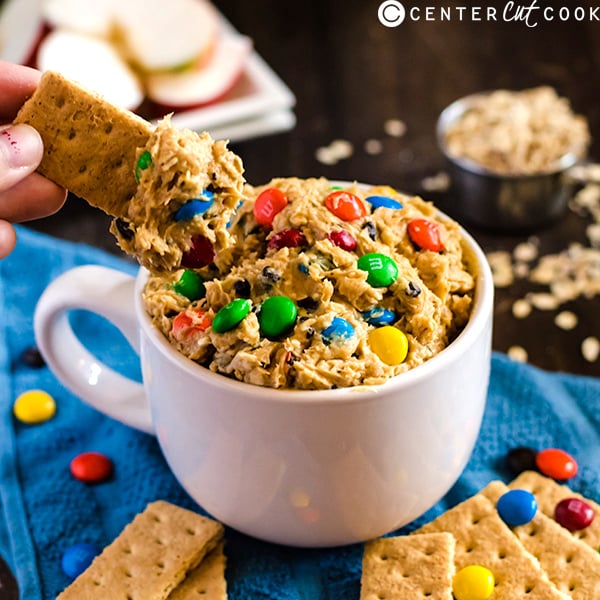 INGREDIENTS
DIRECTIONS
Beat the cream cheese and butter together until smooth and creamy. Add in the peanut butter and beat well until uniform in color. Scrape the bowl as needed.
Mix in both sugars and the vanilla extract. Add in the flour and oats and mix well. Add in the heavy cream one tablespoon at a time if needed to achieve the consistency you want. If you prefer a thicker consistency, you can skip the heavy cream altogether.
Fold in the M&Ms. Serve with anything you like! I love pretzels and graham crackers with this monster cookie dough dip.