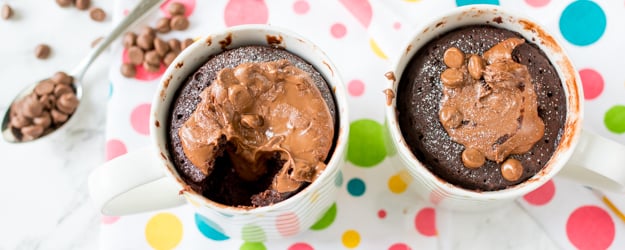 It took me a long time to make my first mug cake.
I'm not against microwaving food, but I usually prefer to keep the microwave for reheating leftovers or melting chocolate. Baking a cake in there just seemed wrong!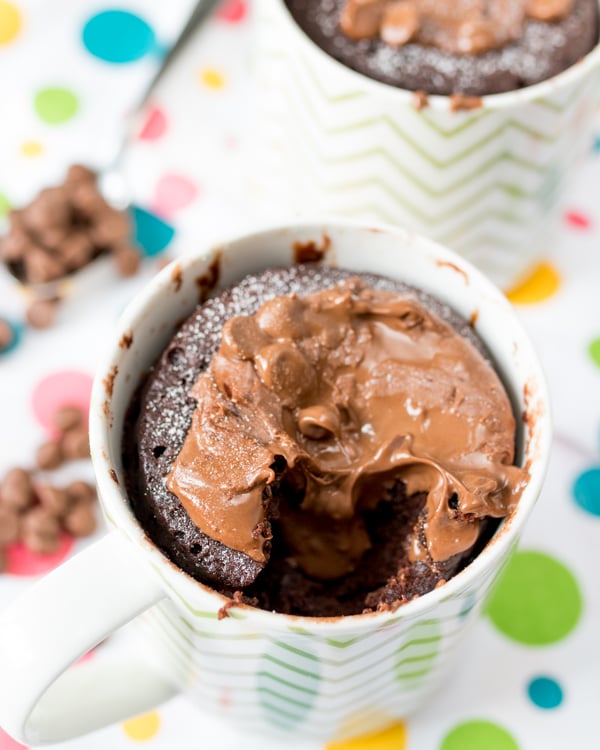 After all, how can that those magical chemical reactions that take place in an oven, at a lovingly slow pace, just 'happen' in 90 seconds in a microwave?
Does using a microwave take the love out of cooking?
Maybe it does.
But…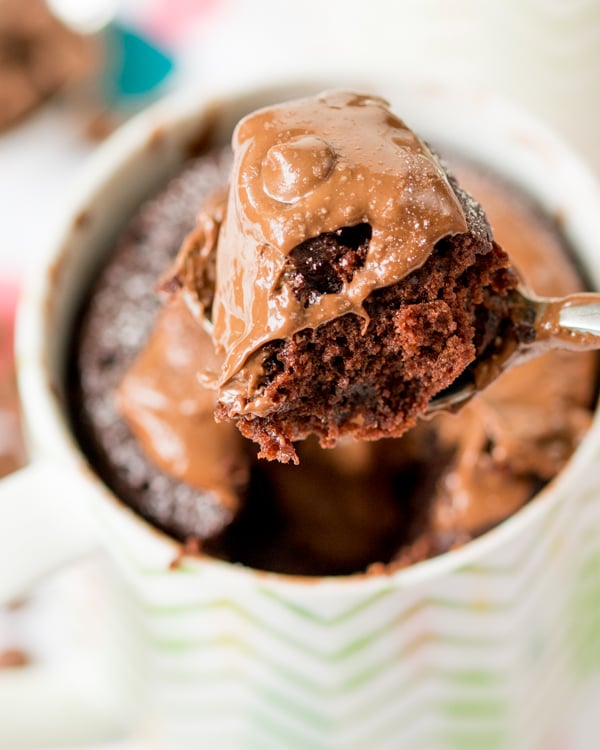 It's also the most amazing thing ever invented when you NEED chocolate cake and you can't bear to wait for the thirty plus minutes it takes to do it in the oven.
Plus, it actually tastes amazing! Light and fluffy (not rubbery or tough – which was one of my early concerns).
I like to let the cake cook in the microwave for the first 50 seconds before spooning the Nutella on top and cooking for the remaining 40 seconds. This prevents the Nutella from sinking to the bottom immediately. Instead, it will just sink in a little, and you'll have a lovely hot puddle of Nutella resting on top, waiting for you dig your spoon in.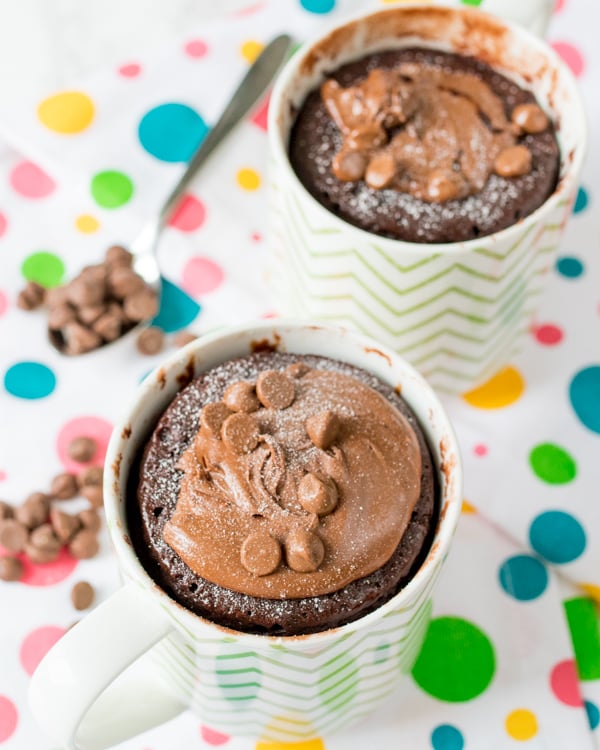 Be careful though, it will be hot. Let the cake cool for a couple of minutes before tucking in.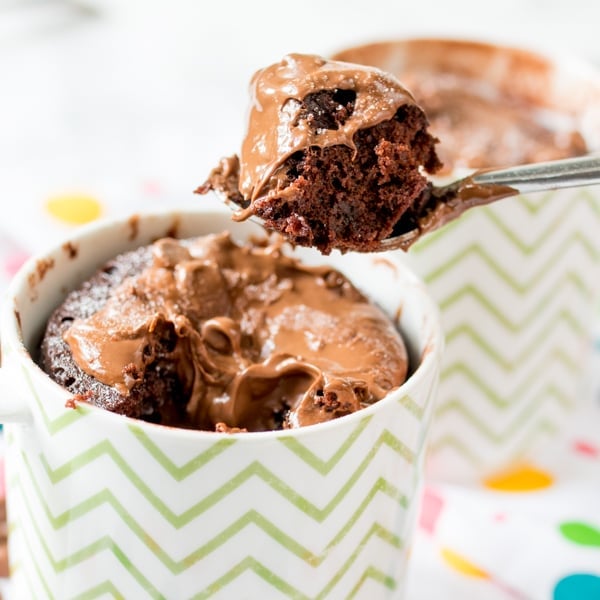 INGREDIENTS
DIRECTIONS
Place the flour, sugar, cocoa powder, all but a few of the chocolate chops (reserve a few for sprinkling on at the end), the baking powder and salt into a jug or bowl. Stir to combine.
Add the milk, egg, oil and vanilla extract to the dry mixture. Stir together rapidly with a fork until combined.
Pour the mixture into a mug and microwave for 50 seconds.
Take out of the microwave and spoon the Nutella on top. Place back in the microwave for another 30-50 seconds – until the cake rises up in the mug like a souffle.
Remove from the microwave, top with the reserved chocolate chips and a sprinkling of confectioners' sugar, then serve!
Servings: 1