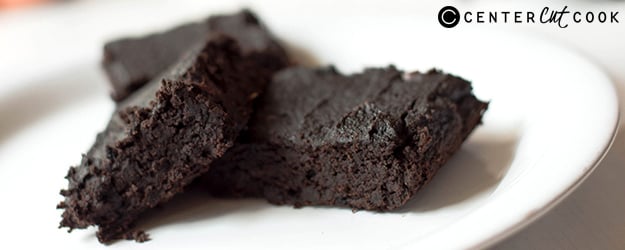 These pumpkin brownies are a great way to combine one of my go-to flavor pairings which is chocolate and pumpkin. Both chocolate and pumpkin are amazing so it's no surprise here that pumpkin brownies would be equally tremendous.
I love using fresh pumpkin puree and un-refined sugars and flours in this pumpkin brownie recipe. These brownies are grain-free, refined sugar-free, and gluten-free. They're also clean, if you're keeping track of such things :)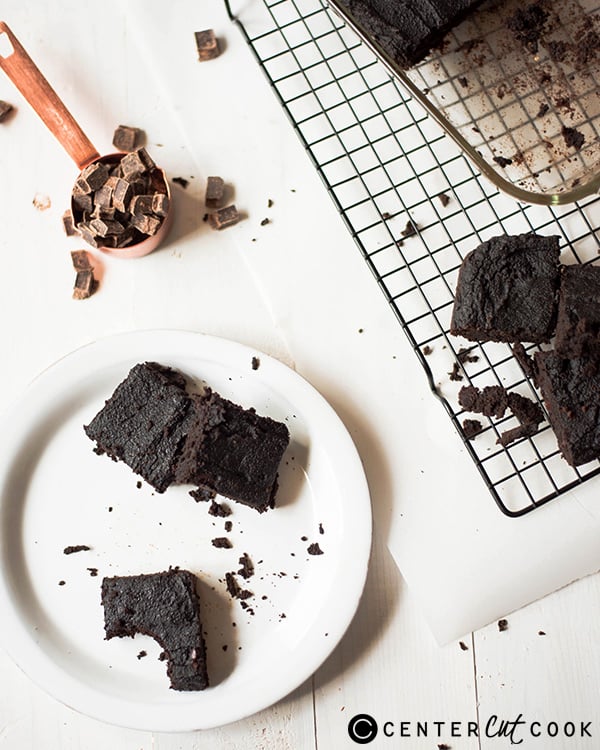 In this recipe, I use coconut flour instead of all-purpose flour and coconut sugar instead of regular white or brown sugar. If you don't have those on hand, you could easily substitute them for the alternates.
I also like to add just a touch of coffee granules when I'm cooking with chocolate because it really makes the chocolate flavor pop. You don't want to add too much, however, or you will taste the coffee and that will sway the flavor the wrong way. Just a tiny bit will do the trick. If you don't have coffee granules, you could add 1 tbsp. prepared coffee to the wet ingredients instead.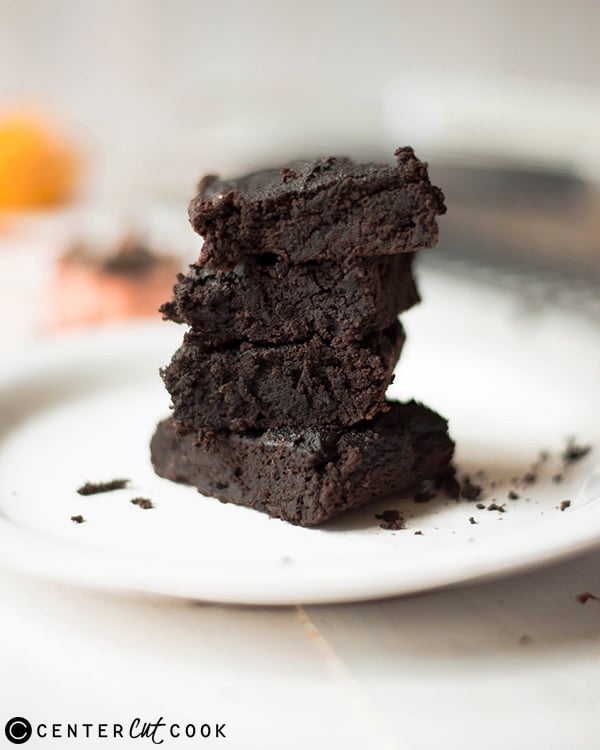 If you get the opportunity to use freshly pureed pumpkin in this recipe, I think it tastes better than canned pumpkin puree. If you do buy the pumpkin puree at the store, make sure not to grab the pumpkin pie filling because that's for pumpkin pie.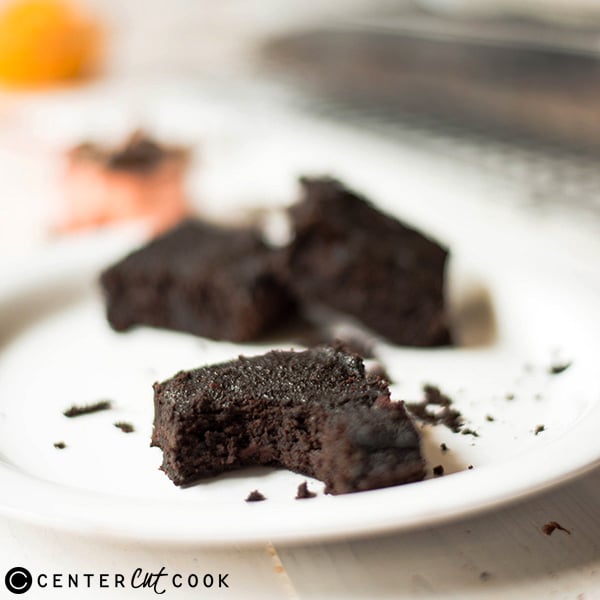 INGREDIENTS
Coconut oil, for greasing pan
3 eggs
1/2 cup maple syrup
1 cup pumpkin puree
1 tsp. vanilla extract
1/2 cup coconut flour
1/2 cup cocoa powder
1/4 cup coconut sugar
1/2 tsp. dried coffee granules
1/2 tsp. ground cinnamon
1 tsp. baking powder
1/2 cup dark chocolate chunks/chips
DIRECTIONS
Preheat the oven to 350 and grease an 8×8 or similar sized baking dish with coconut oil. Set aside.
Combine the eggs, syrup, pumpkin puree, and vanilla extract in a large bowl and mix together until smooth.
Add dry ingredients (coconut flour, cocoa powder, coconut sugar, dried coffee granules, cinnamon, and baking powder) to the same bowl and mix until combined.
Add the chocolate chips/chunks to the bowl and fold in.
Pour the batter into the greased pan and spread out evenly.
Bake at 350 degrees for 40-45 minutes, or until a knife or toothpick inserted comes out clean.
Allow to cool for 5 minutes before slicing into smaller servings.
Servings: 9 brownies