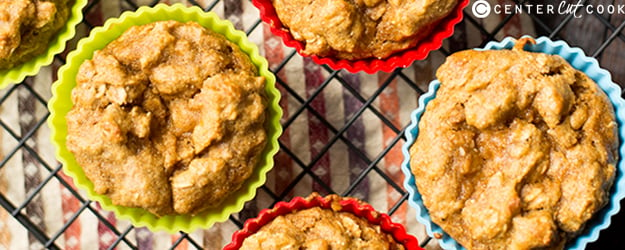 I'm going to start out this post with a disclaimer: I love pumpkin. And oatmeal. And muffins. There…
So I may be a little biased when it comes to these scrumptious muffins. Because I think they're amazing.
These tasty grab and go muffins actually started out as a cookie recipe I was testing. But, when the "cookies" came out of the oven, they were very much the consistency of a muffin.
So, I made the batter again and poured it into muffins tins, popped it in the oven, and viola: pumpkin oatmeal muffins! Some of the best recipes in my kitchen come from happy accidents that just worked out and these muffins are definitely an example of that!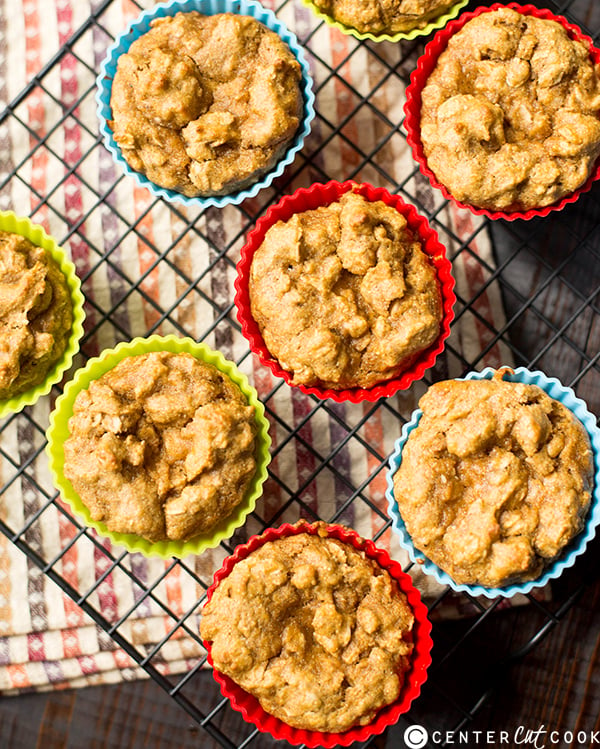 When shopping for pumpkin puree, be sure to look out for regular pumpkin puree, not pumpkin pie filling. I find the organic variety to be best, but I also highly recommend making your own if you have the time. There's quite a big difference in these seemingly similar cans. Pumpkin puree is just plain, unflavored and un-enhanced pumpkin puree (and that's what we want!). Pumpkin pie filling has added flavors made specially for a pumpkin pie.
These muffins make a great breakfast, snack, or even dessert. They're sweet, but not overly so.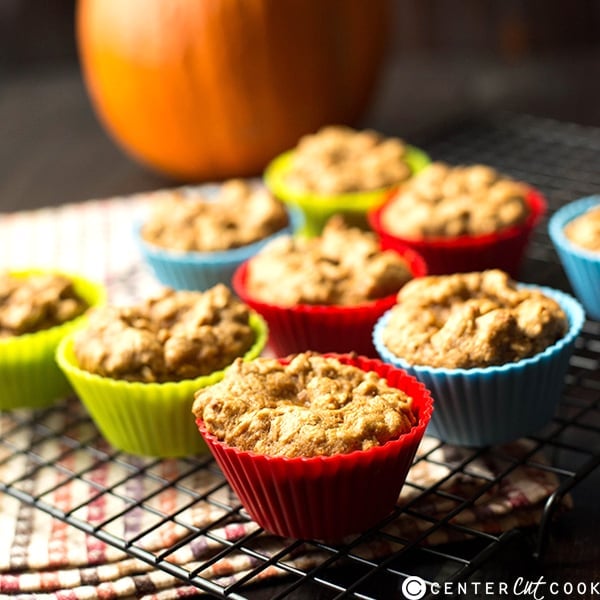 INGREDIENTS
DIRECTIONS
Preheat oven to 350 degrees.
Grease a muffin tin with coconut oil or line with cups.
In a large mixing bowl, combine the dry ingredients, which include the pastry flour, oats, baking soda, baking powder, kosher salt, cinnamon, and nutmeg. Stir to combine.
In a separate bowl, combine the wet ingredients, which include the coconut oil, maple syrup, egg, and puree and mix well.
Add the wet ingredients to the dry ingredients and stir until just incorporated.
Pour mixture into muffin tin and place into oven.
Bake in oven for 12-15 minutes, or until a knife inserted into the center comes out clean.
Servings: 10-12 muffins