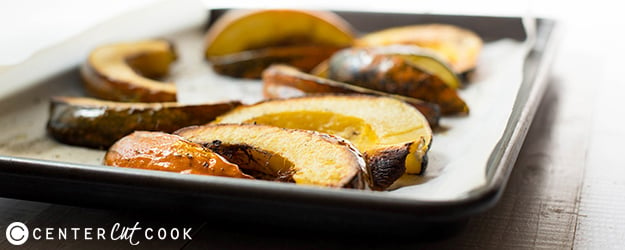 It's funny how pumpkin spice everything takes over all the news feeds and social media channels during this time of year. You just can't escape it, unless you live under a rock.
Don't get me wrong, I love pumpkin and all things pumpkin spice…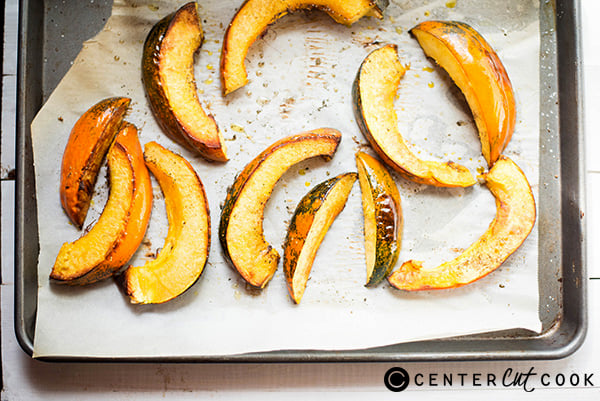 But, I also like all the other amazing squashes available during the Fall. And one in particular, acorn squash, is a squash I think gets frequently forgotten.
If you've never had acorn squash, it has a little but stringier, denser texture than pumpkin and a deeper squash flavor. Like pumpkin, it's naturally sweet-ish. It's amazing when roasted and goes well either on the savory or sweet side. The skin is edible, too, which makes it super easy to toss in the oven, roast, and then add to any meal. I even like it as a snack. But…I may be weird…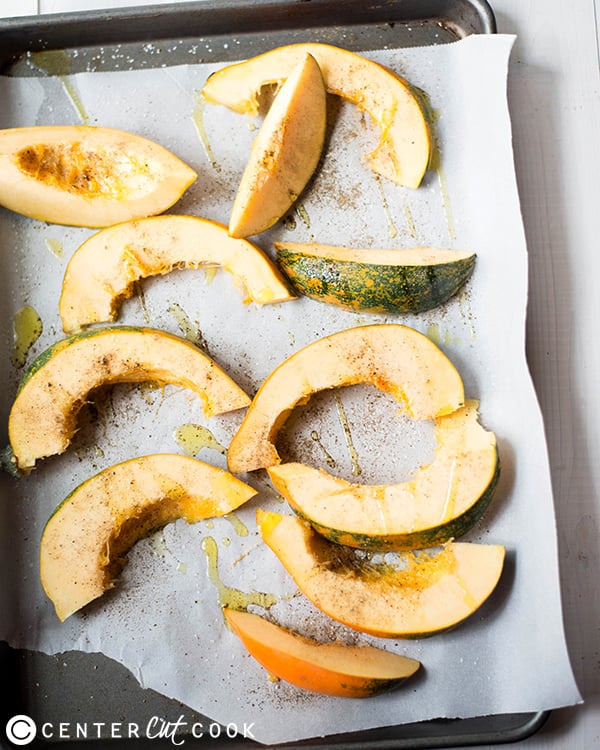 This roasted acorn squash recipe is for a savory dish. It couldn't get any simpler as it just uses olive oil, salt, and pepper to season the squash. I don't like to add too many flavors on top of the acorn squash so as not to drown out its subtle flavors.
If eating the skin weirds you out, you can always discard it as you would with other squash, like pumpkins or spaghetti squashes, but the skin on acorn squash is totally edible and, I think, a great addition to the whole recipe.
Here's to a new kind of Fall squash!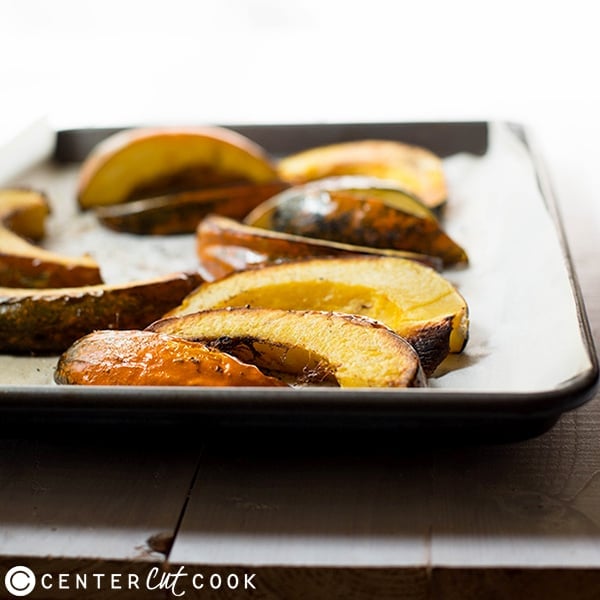 INGREDIENTS
DIRECTIONS
Preheat oven to 325 degrees.
Line a baking sheet with aluminum foil or parchment paper.
Slice the acorn squash in half through the stem and remove the seeds. Lay the half acorn squash cut-side-down on a cutting board and slice into 1/4 inch slices parallel to the stem.
Lay the acorn squash slices out evenly on the baking sheet.
Drizzle with the olive oil and then the salt and pepper.
Place in the oven and roast for 40-50 minutes, flipping over halfway through roasting.
Test to squash with a fork – when it is easily pierced and meat is tender, it is ready.
Servings: 4