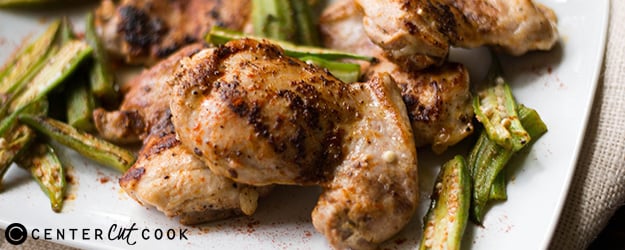 My family LOVES okra – like can't get enough of the stuff. They eat is fried, sautéed, pickled, and any other way I've seen them come in contact with it.
I, on the other hand, need a little bit more than that. While I do enjoy the flavor and health benefits from okra, I'm not a super huge of how it can tend to be a bit, well, slimy. The flavor is fresh and delicate with a bit of a late kick. If you've never tried okra before, but you've tried cactus, it's very similar, in my opinion.
That's what makes frying okra in a lot of batter the way to go with okra because you can easily hide a lot of that slicker texture with the batter. But, then it's all battered and you barely can taste the okra. So what's the point?
Enter roasted okra. This was AMAZING. I never in a million years thought I could enjoy okra without at least a little bit of a batter on it. But roasting it makes the texture different somehow and it is amazingly delicious – so much so that I enjoyed every last bite.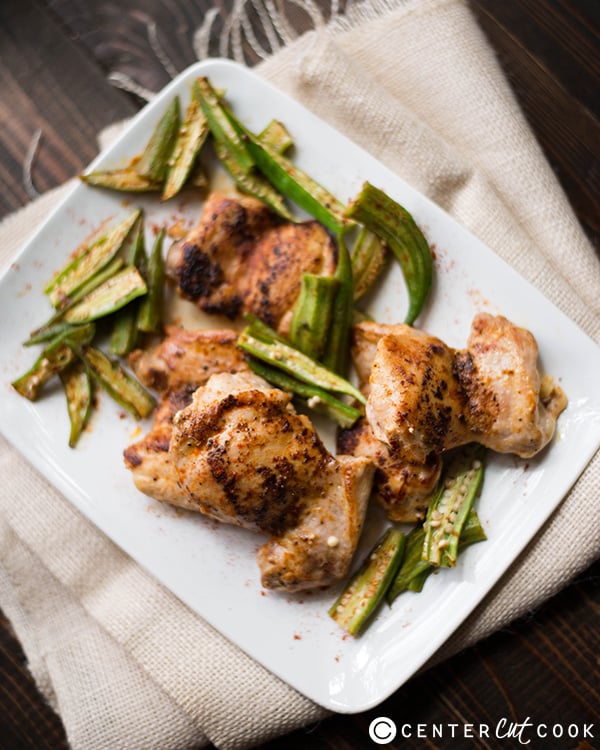 I also love the flavors that the chicken thighs bring to this easy and healthy meal. They give off their tasty juices and flavor the okra perfectly – so much so that all you need to go with it are just a few simple spices.
So, if you're like me and you tend to shy away from okra because of the texture, please try this recipe. It's only seven ingredients and 30 minutes and it could totally change the way you feel about okra :)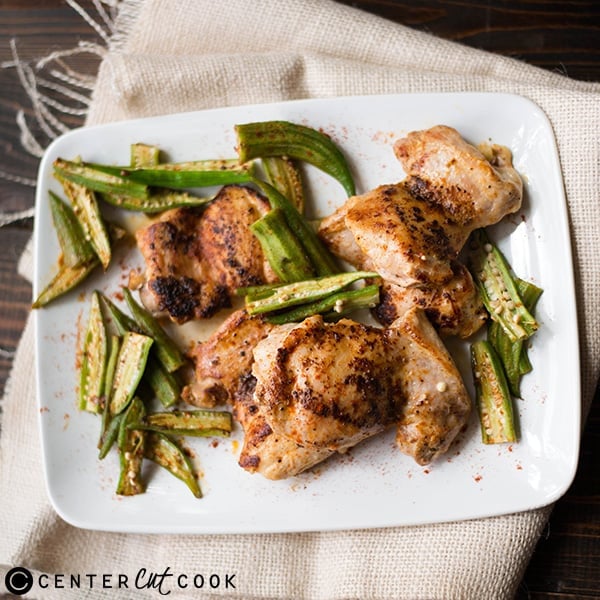 INGREDIENTS
DIRECTIONS
Preheat oven to 425 degrees.
Heat the olive oil over high heat in an oven-safe skillet.
Season the chicken with the salt, pepper, paprika, and garlic powder.
Add the chicken and okra to the skillet and sear until well-browned, about 2 minutes per side.
Transfer the skillet to the oven and cook for 15-20 minutes, or until the chicken is cooked through (can also use a digital meat thermometer to test for 160 degrees).
Remove from the oven carefully and allow the chicken to rest on a cutting board for 5 minutes before serving.