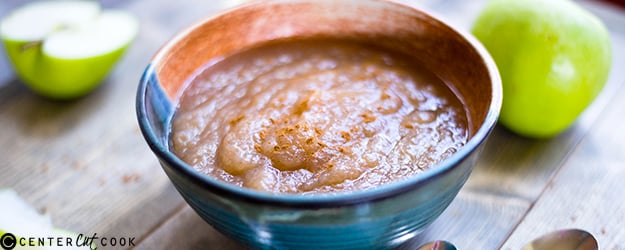 Being a mom of three kiddos all under the age of 6, you can imagine we go through our fair share of applesauce. It's just one of those things…like PB&Js, mac 'n cheese, and cheese pizza…kids LOVE applesauce. My kids love especially love it when I sprinkle a touch of cinnamon over the top in a swirl. It's the little things.
But, since I've started following a healthier lifestyle and really began paying attention to nutrition labels on all the foods I'm choosing for myself and my kiddos, I have been disappointed with the high levels of sugars and additives in regular, store-bought applesauces. It's such a shame.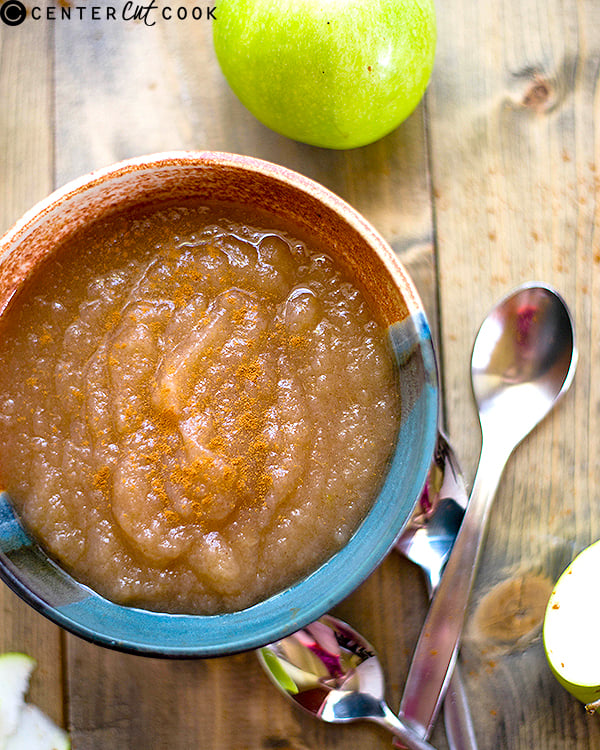 So, I figured I'd give it a shot and try to make my own homemade applesauce using a slow cooker. Turns out…slow cookers were made for making applesauce. Making slow cooker applesauce is so easy – the hardest thing is literally peeling the apples and then waiting for them to cook!
Plus, you get to flavor them however you want. I like pure maple syrup or honey, a squeeze of lemon juice, and a touch of cinnamon, but you could also add in vanilla or even other fruits, like cranberries or strawberries, to make it a little different.
I am so glad I tried to make my own slow cooker applesauce – I hope you try it out, too!
I've found using granny smith apples gives the applesauce a nice tartness, but any apples will do.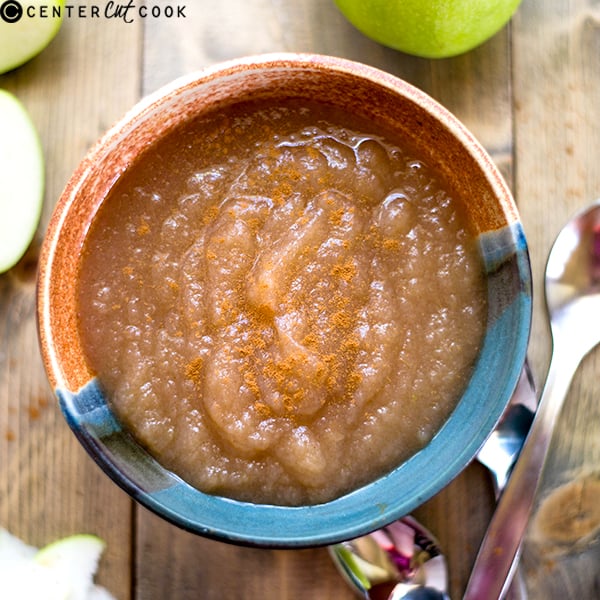 INGREDIENTS
DIRECTIONS
Peel and core the apples. Then, slice into quarters and add to the bowl of a slow cooker.
Add the maple syrup, ground cinnamon, fresh lemon juice, and water.
Toss to coat evenly.
Cook on LOW setting for 3-4 hours, or until the apples are soft enough to mush. Using a potato masher or a fork, mash the apples into an applesauce.
Taste for any needed additional maple syrup or honey.
Store in an air-tight container in the fridge.