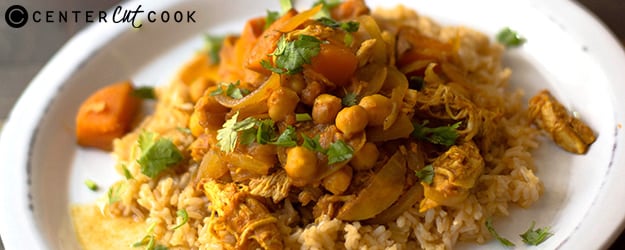 When you think of moist and juicy chicken recipes, chicken breasts don't typically come to mind. In fact, it can seem the only way to make moist chicken breast is to grill it or to cook it perfectly on the stove top.
But, alas, there is another way to enjoy white meat chicken. And that is to use a slow cooker.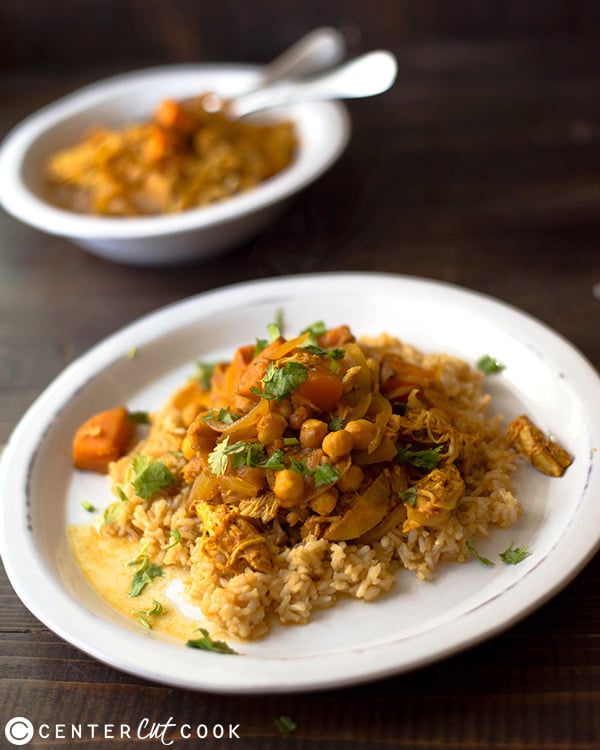 Slow cookers are great for gently cooking meat so they don't get too dry or tough on you. Because dry, tough chicken is the worst! Instead, as with other meats, the chicken slowly becomes tender and juicy during the long cooking process. Plus, it's super easy to prep and makes your house smell amazing.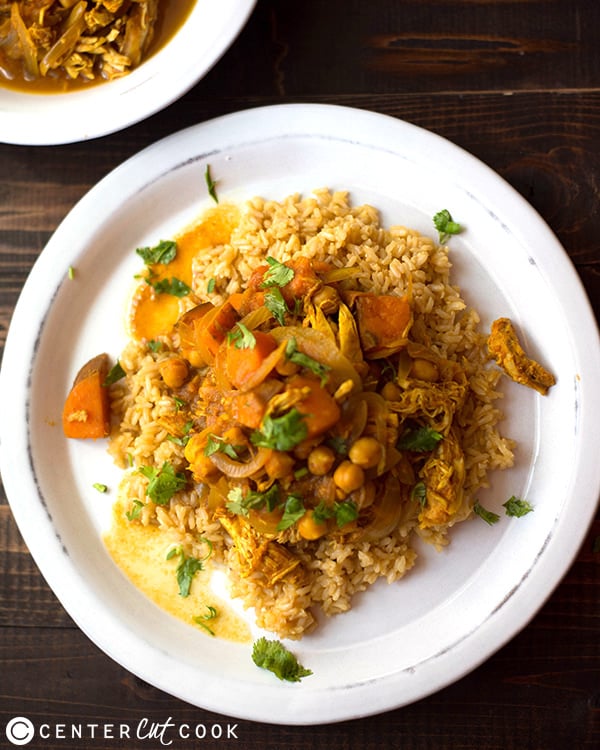 And, in addition to the chicken, this chicken curry includes garbanzo beans (or chickpeas, if you will) and cubed sweet potatoes that soak up a lot of juices and warm curry flavors along with the chicken, making every bite full of delicious curry spice and creamy coconut goodness.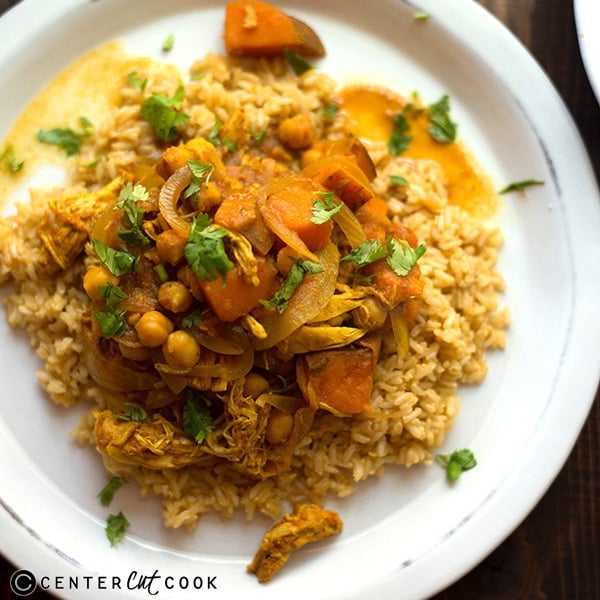 INGREDIENTS
3/4 cup coconut milk (not-flavored)
3/4 cup chicken stock
7.5 oz. can tomato sauce
2 tbsp. curry powder
1/2 tsp. turmeric, ground
1 tsp. kosher salt
1/2 tsp. cayenne pepper
1 lb. chicken breasts, boneless and skinless
1 white onion, thinly sliced
15-oz. can garbanzo beans, drained and rinsed
1 medium sweet potato, diced
2 tbsp. lime juice
5 sprigs fresh cilantro, chopped
Optional: steamed brown rice
DIRECTIONS
In the bottom of the slow cooker, whisk together the coconut milk, chicken stock, tomato sauce, curry powder, turmeric, kosher salt, and cayenne.
Add the chicken breasts, sliced onion, garbanzo beans, and sweet potato.
Gently toss the ingredients together until evenly coated.
Cook on Low for 8-10 hours or on High for 4-5 hours.
Stir in lime juice 5 minutes before serving.
Serve over brown rice and with chopped fresh cilantro, if desired.