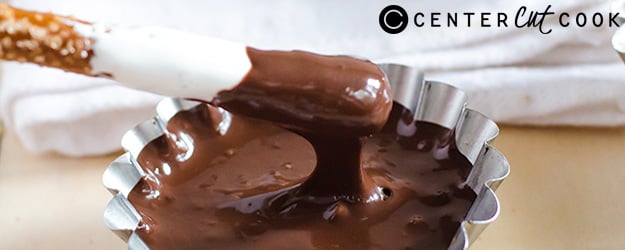 If you've spent any amount of time on A Cookie Named Desire, you will know that I am kind of obsessed with s'mores. I see s'mores anything and I go absolutely crazy. Pretzels are another top favorite snack. So when I am looking for a bit of sweet and salty, but also something ridiculously easy to make, I turn to something like these s'mores pretzel rods.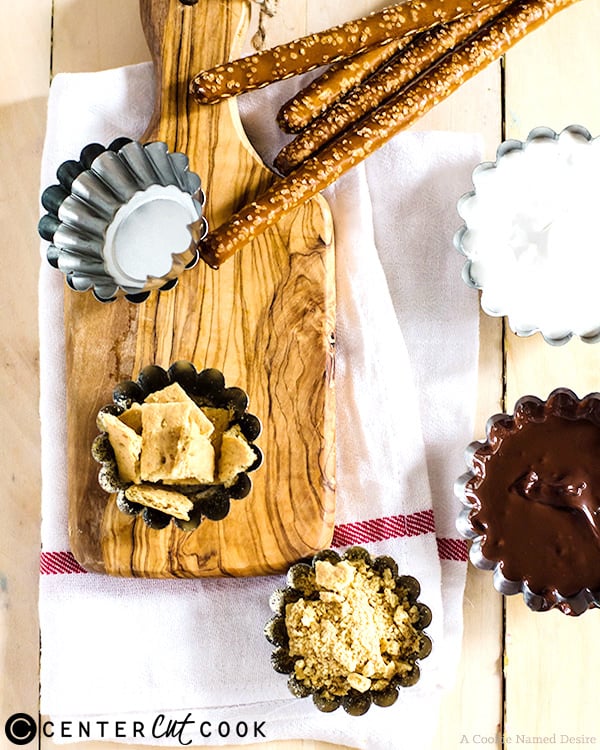 These s'mores pretzel sticks are so easy, it really isn't anything beyond dip, dip, and roll. This barely qualifies as a real recipe, it is that easy! I did find that in order to be able to have enough marshmallow fluff to keep me happy, the best way to set the chocolate on the s'mores is to freeze the pretzel sticks for a few minutes. Of course, I am also a huge fan of eating the pretzel rods when the chocolate is still warm and melty.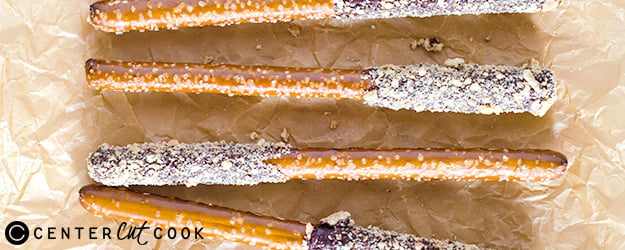 What is so great about the s'mores pretzel rods is that they also make a nice do-it-yourself party snack table. Simply leave out the marshmallow fluff, a jar or chocolate fountain and melted chocolate, and graham cracker crumbs. You can also get fun with it and mix in other fun treats like mini chocolate candies, mini marshmallows, or peanut butter chips.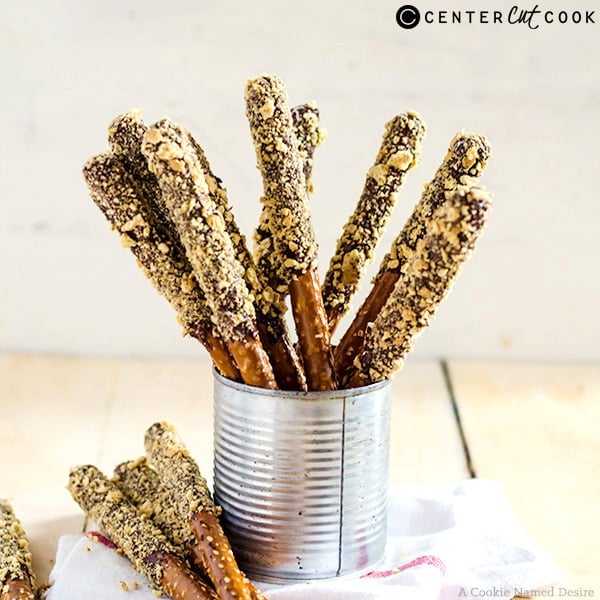 INGREDIENTS
40 pretzel rods
1 jar marshmallows fluff
6 oz melted chocolate
1 cup crushed graham crackers
DIRECTIONS
Dip the pretzels a little more than a third of a pretzel rod into the marshmallow fluff. You may have to pull off any excess at the tip of the rod.
Dip the rod, marshmallow side down into the melted chocolate so that the chocolate is just past the fluff. Let any excess chocolate drip off the pretzel rod.
Place the graham crackers on a plate and roll the chocolate-coated pretzel stick in the graham crackers. Repeat for all the pretzel sticks.
Place the pretzel rods on a wax paper and allow the chocolate to cool and harden. For faster results, you may place the rods in the freezer.