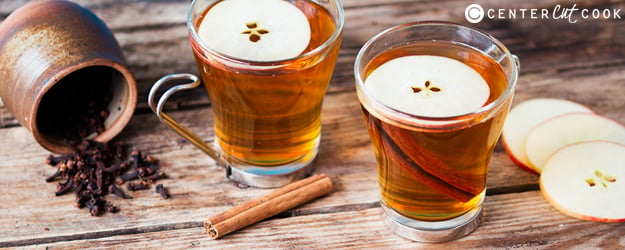 This warming drink is the perfect way to encapsulate Autumn. Apple juice, elderflower and a touch of sugar and spice, heated together to produce a beautiful, fragrant drink.
You'll be relaxing on the sofa in your winter socks, relishing the cold weather in no time with a cup of this in your hands.
Am I too early for cloves? I know they've got a distinctly Christmas feel to them, but they really do add just the right amount of spice to warm you up from the inside.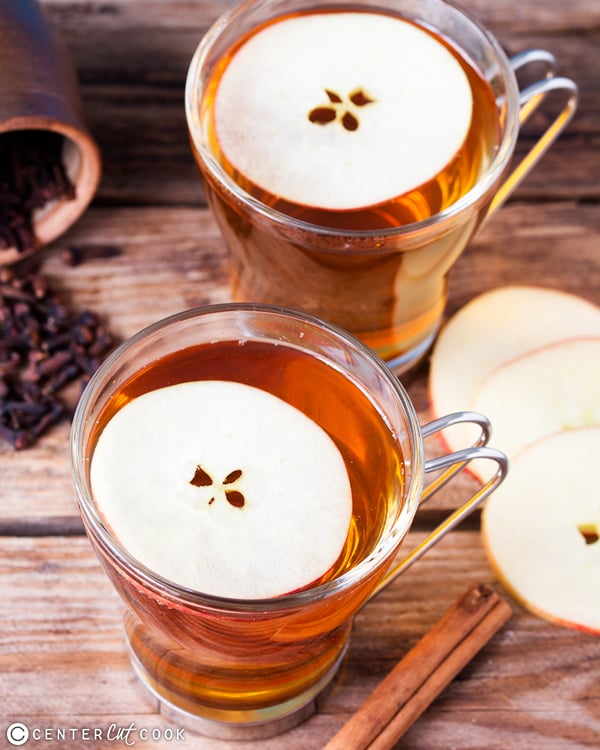 I love making this drink for get-togethers, because it's a little bit special, and it's one that the kids (and the drivers) can enjoy too. If you fancy a more grown-up version, then a splash of spiced rum works particularly well.
You can make it in advance, and then put it onto heat just before your guests arrive. The flavors meld together quickly, so it only needs 5-10 minutes on the stove before it's ready to drink.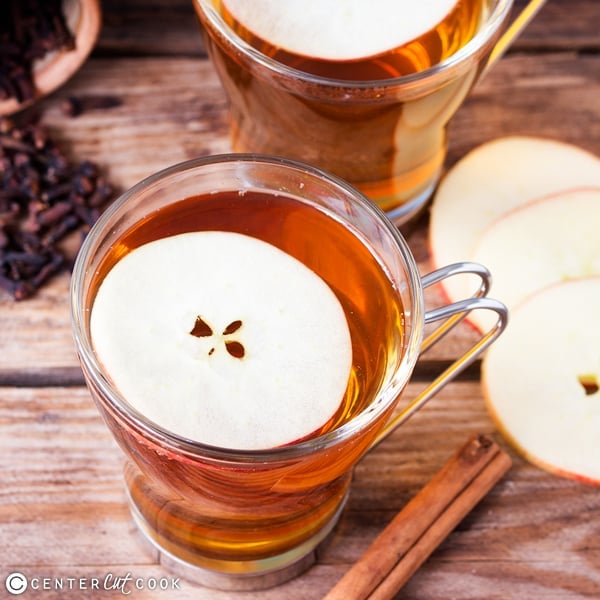 INGREDIENTS
4 cups apple juice
3 tbsp elderflower cordial
1 tbsp brown sugar
Zest of 1 lemon
1 cinnamon stick
5 cloves
1 red apple, sliced thinly across the core mixed with 1 tsp lemon juice (to prevent the apple going brown)
DIRECTIONS
Add the apple juice, elderflower cordial, brown sugar, lemon zest, cinnamon stick and cloves to a saucepan and heat for 5-10 minutes until fragrant.
Scoop out the zest, cinnamon stick and cloves (or drain the drink through a sieve) and serve with slices of apple.
Servings: 4