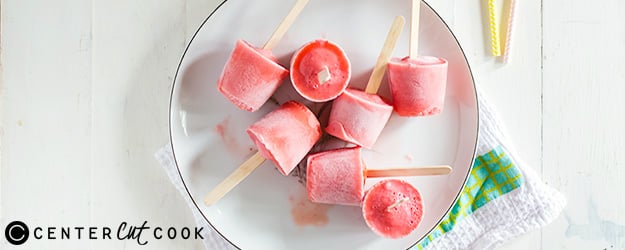 So while everyone is getting excited for fall, I am holding on tight to the last weeks of summer as tightly as possible. Or, should I say, it's holding onto me. Where I am, the average temperatures are still at a blazing 92 degrees F with an average of 50%+ humidity level. I need anything and everything I can to keep cool. Including treating myself to a few refreshing strawberry lemonade sherbet ice pops.
The heat also makes me feel a bit lazy and not want to spend too much time, thought, or effort on anything. That's what makes these ice pops so amazing. It only takes up 3 ingredients that I usually have around the house. Sure, you can get fancy and start adding things like lemon zest for an even bigger lemon flavor, or maybe jazz it up with a bit of vanilla extract, but it just doesn't need it. Sometimes you just need to know when to let something simple and perfect stay that way.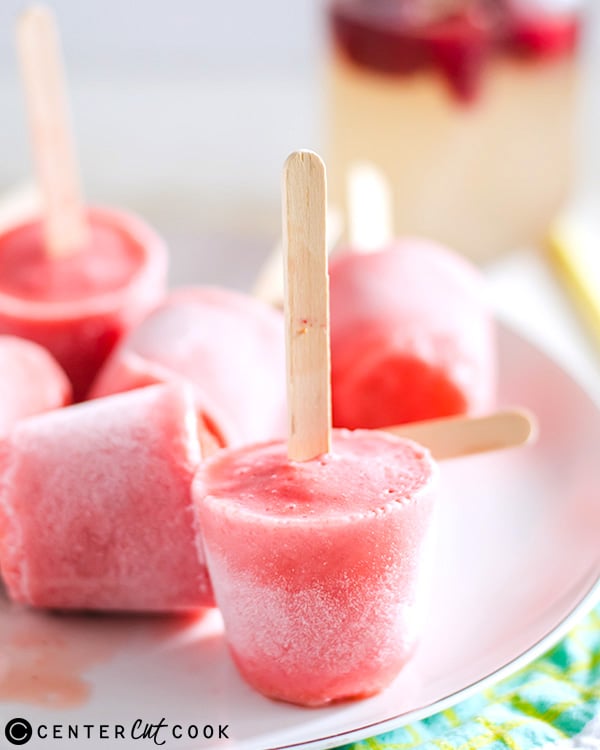 For the sake of ease and quicker freezing, I used frozen strawberries, but you are more than welcome to use fresh strawberries. We keep frozen fruits and veggies around because they are flash frozen at the peak of freshness and I don't have to worry about making sure they are all eaten up if we decide to take a last-minute trip out or they get lost in the back of the fridge. There's nothing worse than wasting food! I also used the frozen lemonade concentrate you usually find near the frozen fruits or breakfasts. I love them because they are presweetened so we don't have to add any sugar to the mixture. Plus it packs a real punch of lemon flavor that my daughter loves. I used regular almond milk in our ice pops because that is what we keep around, but you can use anything you have around – including heavy cream!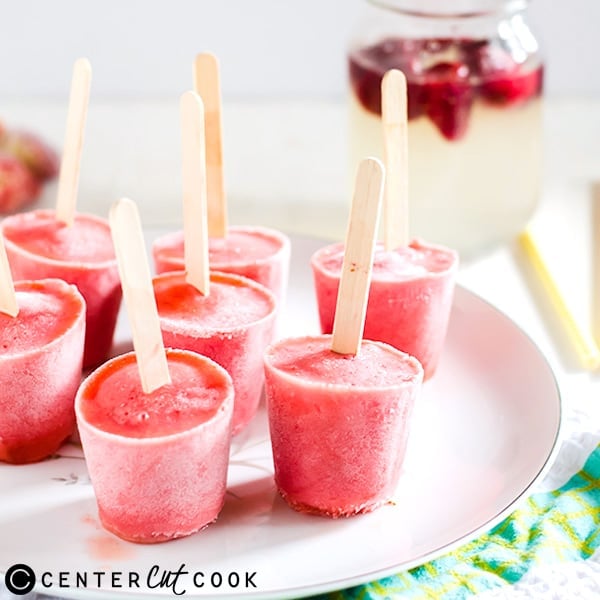 INGREDIENTS
8 oz frozen strawberries (can use fresh)
2/3 can frozen lemon juice concentrate
1 2/3 cups milk (any will work)
DIRECTIONS
Add all the ingredients to a blender and blend on low for about a minute to break up the strawberries. Slowly bring up the speed to medium high and blend for another two minutes.
Pour into popsicle molds and freeze for about an hour and a half.
Insert popsicle sticks and freeze until solid – about another 3 – 4 hours.