Strawberry punch is a summer drink we all love. But most of the time, it uses artificial color or strawberry extract. So this time I decided to try something different. I used fresh strawberries, which are in season, marinating them in honey until the juice is extracted. Simply mix the strawberries and the liquid with ginger ale, and you'll have the freshest strawberry punch ever.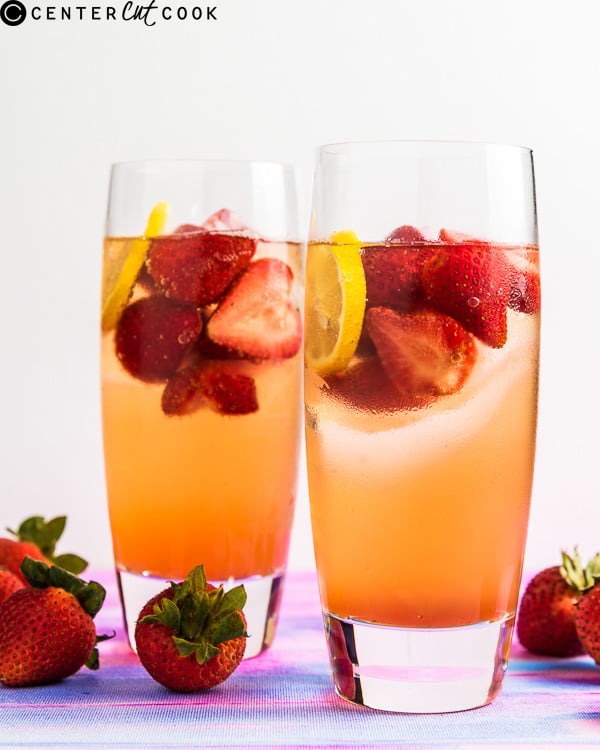 The great part is, you can turn this drink into a cocktail very easily. For each serving, simply blend in a few spoonfuls of tequila and squeeze a lemon wedge, and you'll have a strawberry margarita that is addictively good. Yes, this is a drink that both kids and adults can enjoy!
One word about purchasing strawberries. Always buy the small sized strawberries that have a vibrant color, smooth surface, and a sweet aroma. I found the giant strawberries to be very plain tasting; they just don't have a lot of flavor. The better the quality of the strawberries, the better your drink will taste.
If you're well organized, try marinating the strawberries a day ahead and keeping them in the fridge. This way the strawberries will surrender more liquid and make the drink even richer. You can reduce the sweetness of the drink by replacing some of the ginger ale with sparkling water.
I hope you enjoy this healthier version of strawberry punch!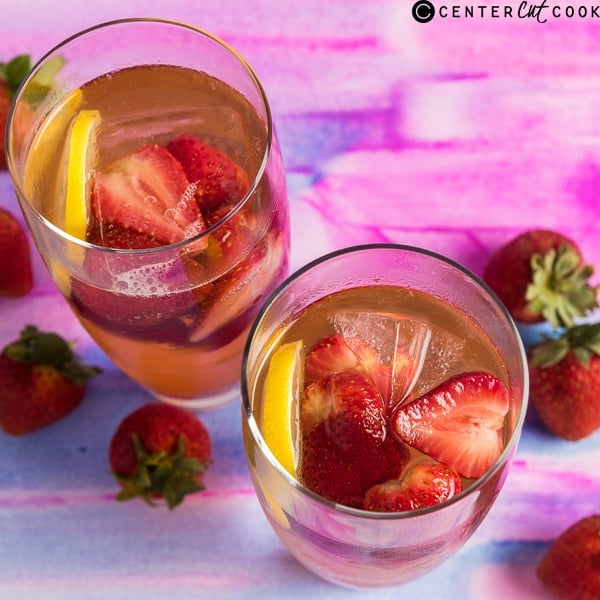 INGREDIENTS
1 pound strawberries
1/3 cup honey
3 (12-oz.) ginger ale, chilled
1 lemon, slices
(Optional) ice cubes
DIRECTIONS
Wash strawberries thoroughly, remove stems, and cut in half.
Combine strawberries and honey in a big bowl. Mix well. Marinate at room temperature for at least 3 hours, or in the fridge overnight.
Combine ginger ale, strawberries, and the marinating liquid in a pitcher or a punch bowl. Mix well.
Garnish with lemon and add ice cubes (if using). Serve cold.