These strawberry rolls are not just any regular rolls. They are spring and summer and fall and a burst of flavor in your mouth. They are the softest rolls you will ever make, because this recipe is tried and tested and perfected over generations. My grandmother has been making these rolls for as long as I remember, but usually with a cinnamon filling.
This season, when the first strawberries started coming to the market, I ended up using leftover strawberry filling from another project for these rolls. And almost wacked myself for not trying this before. There is something so fresh about using fruits in dessert right? It's sweet, tart and makes you imagine picnics and rainbows.
These rolls are perfect for kids, but I adultified them by adding a dash of rum to the glaze. If you are making these for kids, just omit the rum. Making these rolls will be a little bit of a messy affair, with strawberry filling fighting to ooze out of everywhere, but it's worth a little patience.
You can use the dough recipe for other kinds of rolls easily, and halve or double it as required with minor adjustments to the amount of yeast used.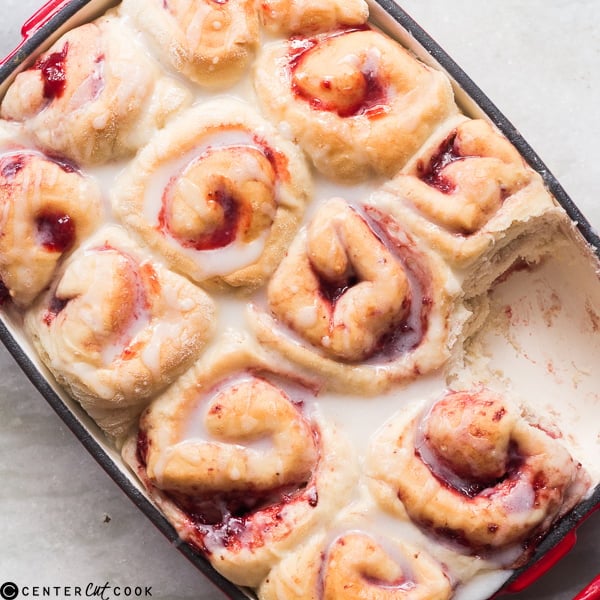 DOUGH INGREDIENTS
FILLING INGREDIENTS
GLAZE INGREDIENTS
DIRECTIONS