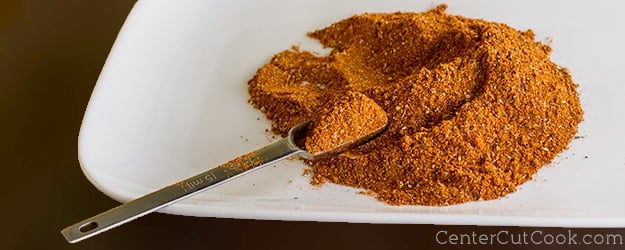 When I started toying around with the idea of becoming a food blogger, somewhere around August 2011, I began visiting as many food blogs as I could to try and get a feel for the audience and who was reading them. One of the first food blogs I came across, I witnessed a commenter go crazy about the fact that the author of the recipe used a packet of taco seasoning! *Gasp* The audacity!!! ;)
I've used packets of taco seasoning ever since I started making tacos! What could possibly be wrong with a packet or pre-measured seasonings? Now, I sort of get it. It's not that there's anything wrong with taco seasoning packets at the grocery store. It's just that they include random ingredients that are difficult to pronounce like maltrodextrin, monosodium glutamate, partially hydrogenated soybean oil, and ethoxyquin. The other "problem" is that I've been brand loyal to French's Taco Seasoning for YEARS, but it's hard to come by. My grocery store doesn't sell it anymore, and if I buy it online it's $2.00 for a single little seasoning packet!
Because it's difficult to get my hands on our favorite packaged seasoning, I decided I'd give homemade taco seasoning a try. I have to say, I was pleasantly surprised at how delicious it turned out! All it takes is a combo of 10 different spices and seasonings, most of which you should already have on hand.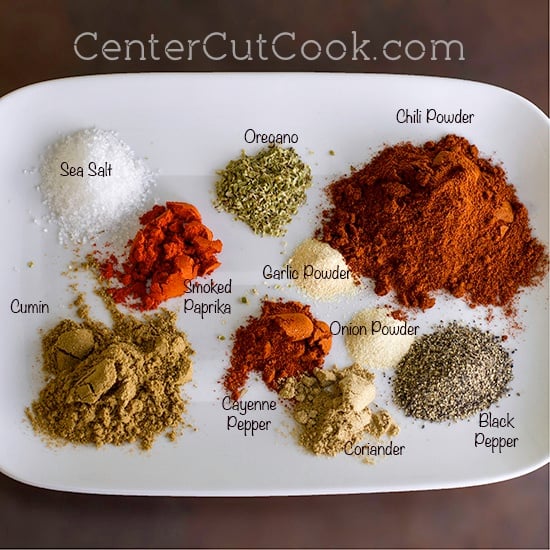 It'll take you about 5 minutes to measure out all of the spices, then you mix them all up and wooola… you've got taco seasoning that costs pennies to make and doesn't have any foreign ingredients!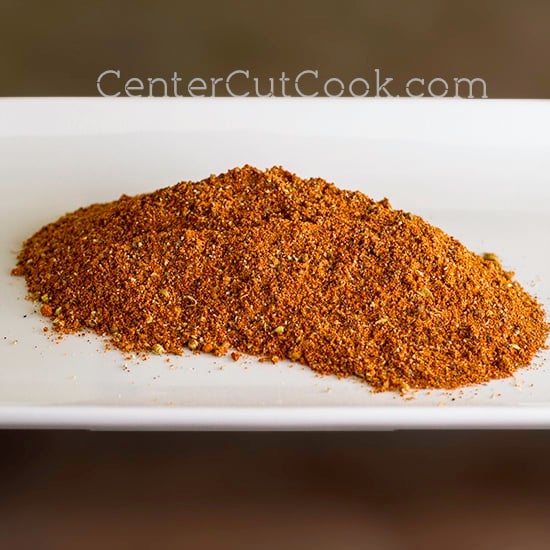 When the mix is well-combined, store it in an air-tight container. When you're ready to make tacos, you just brown the meat as you normally would and drain the excess fat. Measure 2 tablespoons of seasoning per pound of meat and add it to the pan. Add 2/3 cup water, and 2 tablespoons of flour if you want more of a sauce (if not, no need to add flour), bring it to a boil then let it simmer a bit and you're ready to go! Tacos made with homemade taco seasoning!
One of my new favorite ways to prepare tacos is in the oven with these Oven Tacos – simple and delicious! Another fun way to use this homemade taco seasoning is with none other than… Taco Dip! Tomorrow, I'll be posting yet another way for you to use this simple homemade taco seasoning so stay tuned!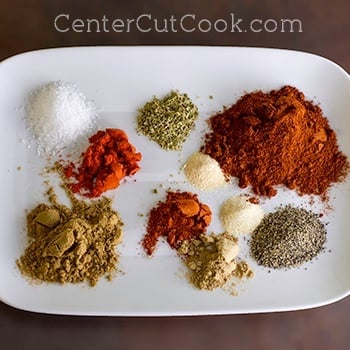 INGREDIENTS
DIRECTIONS
Combine all seasonings and mix well. Store in an air-tight container.
Use in place of a packet of taco seasoning.
2 tablespoons of seasoning is needed per pound of taco meat.
When you make tacos, brown ground beef and drain excess fat. Add in 2 tablespoons seasoning per pound of meat along with 2/3 cup water per pound of meat. If you want more of a sauce, whisk in 2 tablespoons of flour.
Recipe slightly adapted from
All Recipes