We are a big taco loving family. Tacos make up our meals at least once a week. It may be an Austin, Texas thing…or it may just be that we like tacos.
But, since we try to avoid refined flours and unnecessary, empty carbs, we tend to avoid using taco shells and tortillas. This can make enjoying tacos a little tricky.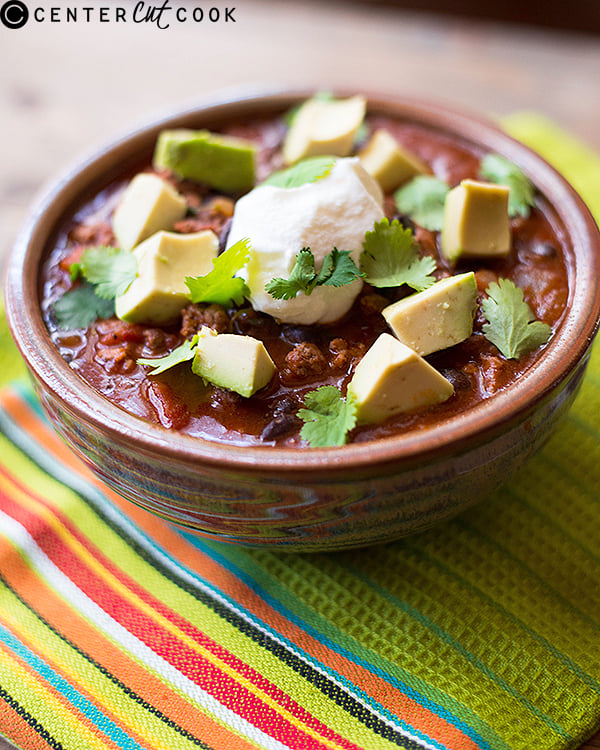 Sure, there's always time for taco shells and tortillas on cheat days, but I've got another great and quick fix for tacos that is super healthy, incredibly easy, and just as satisfying…
Have you ever tried making taco soup? As the name suggests, it's like a taco, but in soup form and without the tortilla, fried or otherwise. Best thing about taco soup? You get all the flavors of a taco without the guilt and your family will still love it. Plus – you know – no refined flours and you're eating clean!
This entire meal will feed a family of four with extra helpings and will be ready in less than 30 minutes. That makes this taco soup recipe a winner for us, and hopefully for you, too!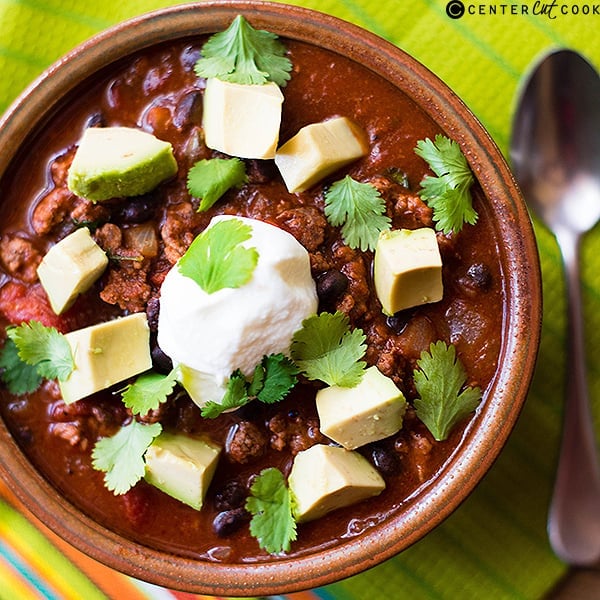 INGREDIENTS
1 tbsp. olive oil
1 yellow onion, diced
1 1/2 lbs. lean ground beef
1/2 tsp. kosher salt
1 tsp. ground cumin
1/2 tsp. ground black pepper
1/2 tsp. paprika
1/2 tsp. garlic powder
1/4 tsp. chili powder
1/2 tsp. dried oregano
1/8 tsp. cayenne pepper
15 oz. black beans, drained
28 oz. can low salt diced tomatoes
8 oz. can low salt tomato sauce
1/2 cup beef or chicken stock
1/3 cup chopped cilantro plus more for garnish
Garnish: plain greek yogurt, avocado
DIRECTIONS
In a deep pot, heat olive oil over medium-high heat.
Add the onion, beef, and garlic. Cook until the onion is tender and the meat is well-browned, about 6-8 minutes, stirring occasionally.
Add the seasonings, diced tomatoes, beans, tomato sauce, beef stock, and 1/3 cup cilantro and stir to combine. Cover and simmer for 10 minutes.
To serve, garnish with plain greek yogurt, additional cilantro, and diced avocado, as desired.
Servings: 4-6