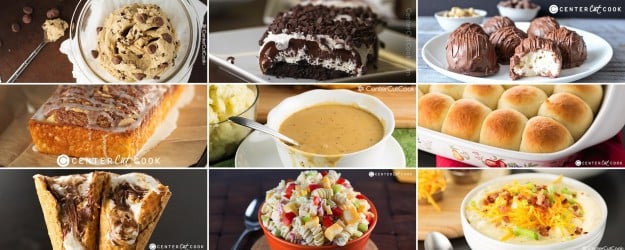 We recap the top 15 recipes of 2015! It's been a crazy year, and we look forward to celebrating 2016 with all of you!
How is it possible that 2015 has already come to a close? It's always fun to take a look back at the most popular recipes of the year, the ones you have viewed, made, and enjoyed the most. The recipes you'll see below really don't come as much of a surprise; many of them made it on our Top 14 of 2014! Recipes like Chocolate Lasagna and our Eddible Egg-less Chocolate Chip Cookie Dough are classics that you love. Our recipes were viewed over 20 million times this year!
It's hard to believe that I started CenterCutCook four years ago. It's been an incredible four years, with 2015 being our best year yet. Thank you SO much to all of you who continue to make it possible by making the recipes, commenting, and sharing them on social media. It has been quite the wild ride over the last two years, with my husband fighting cancer and my baby boy waiting for a liver and kidney transplant (thank you for all of your support over on our Team Ryan page!). With so much going on, it would be impossible to continue developing new recipes, so I would like to give a huge thank you to our contributors who have been working hard to continue providing mouth-watering, amazing recipes.
I am looking forward to an incredible 2016! Thank you for being here, I appreciate you so much!
Xoxo,
Ashley
---
Edible Egg-less Chocolate Chip Cookie Dough – Edible Egg-less Chocolate Chip Cookie dough is safe to eat, right out of the bowl! No baking required! Rich, gooey, yummy cookie dough!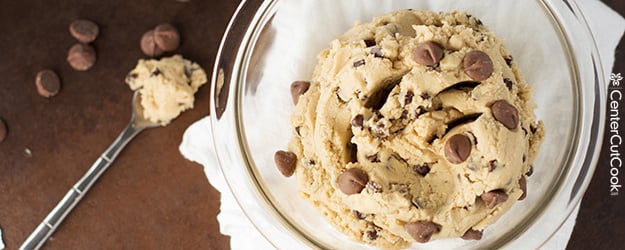 ---
Chocolate Lasagna – This is for YOU, the chocolate lover out there who is looking for a chocolate-y treat that is actually quite light! Chocolate Lasagna is a dessert you don't want to miss!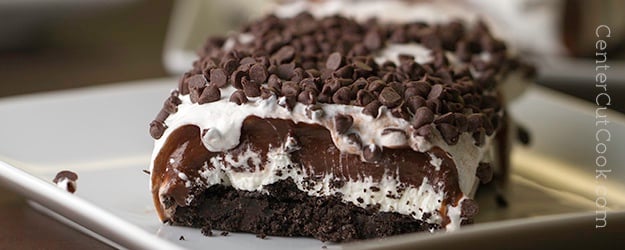 ---
No-Bake Cheesecake Bites – These No-Bake Cheesecake Bites are easy, delicious, and almost too good to be true. Everything you love about cheesecake, made into a bite size treat!
---
Cinnamon Roll Bread – Quick and easy Cinnamon Roll Bread with a cinnamon topping. No yeast required!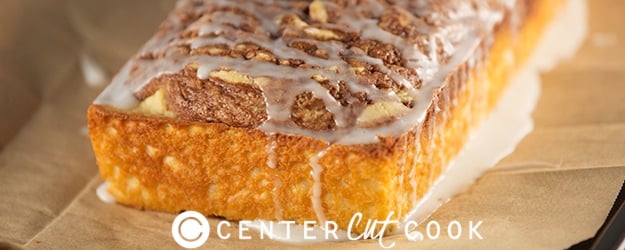 ---
Perfect Turkey Gravy – Perfect Turkey Gravy Recipe with instructions to make it with or without drippings. All you need is butter, flour, black pepper, chicken or turkey stock and/or drippings! Perfect for feeding a crowd on Thanksgiving!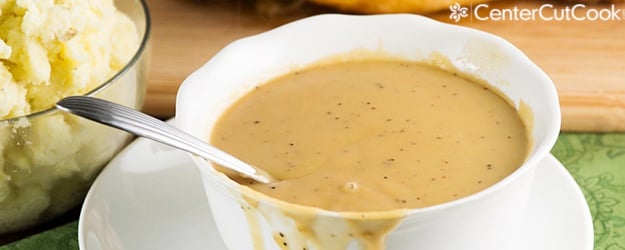 ---
Fast and Easy Dinner Rolls – Fast and Easy Dinner Rolls made from scratch! No bread machine required! Fresh and warm, right out of the oven, these basic homemade dinner rolls are irresistable!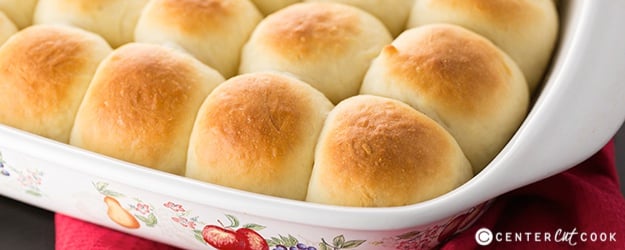 ---
Campfire Cones – Campfire Cones filled with your favorite s'more ingredients can be made on the grill, in the oven, or heated over a campfire!
---
Creamy Cheddar Pasta Salad – Creamy Cheddar Pasta Salad with a simple dressing is a fantastic side dish for a summer BBQ! It's versatile too – add in broccoli or any other veggies that you'd like!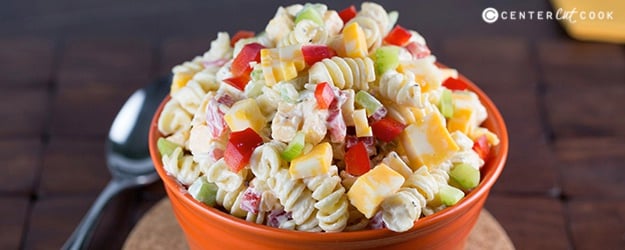 ---
Ultimate Loaded Baked Potato Soup – This Ultimate Loaded Baked Potato Soup Recipe has tender chunks of russet potatoes, fresh sharp cheddar cheese, crispy bacon, and green onions for garnish! It is a creamy soup that your whole family will love!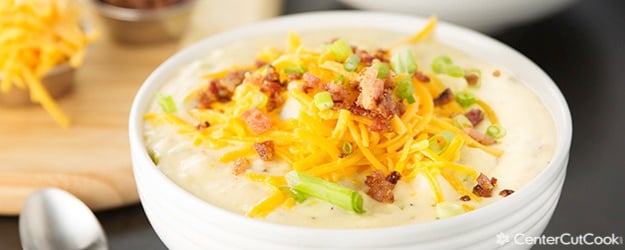 ---
Slow Cooker Smothered Pork Chops – Slow Cooker Smothered Pork Chops with bacon and brown gravy made in the crock pot, served over rice! They are easy to make and fall-off-the-bone tender! You NEED to try this recipe!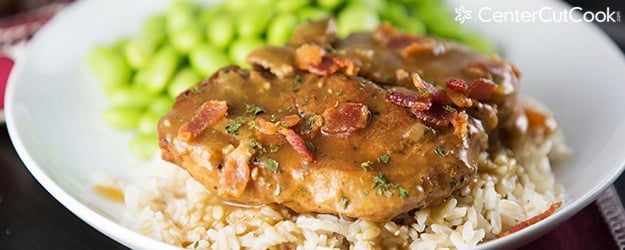 ---
Lasagna Soup – All of your favorite flavors of lasagna come together in a bowl of soup! Lasagna Soup is cheesy, comforting, and delicious.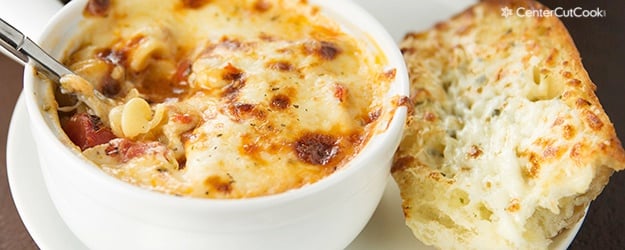 ---
Perfect Chocolate Chip Cookies – These Perfect Chocolate Chip Cookies are the best chocolate chip cookies ever! Super thick, ultra soft, delicious!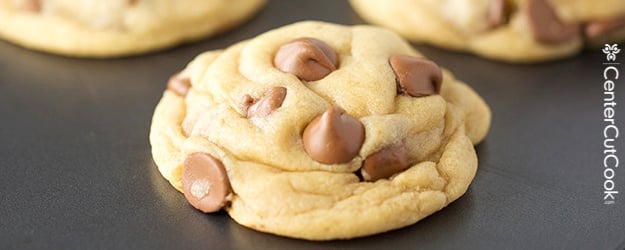 ---
Chicken with Mushrooms in a Light Balsamic Cream Sauce – Chicken with mushrooms in a light balsamic cream sauce comes together in about 30 minutes and is a delicious alternative to the classic recipe for creamy chicken and rice!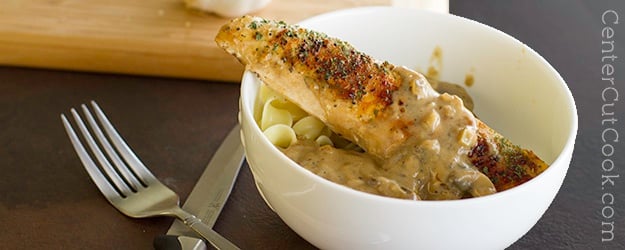 ---
Chinese Fried Rice – Enjoy Chinese takeout at home with this delicious recipe for Chinese Fried Rice! Options for vegetarian, shrimp, or chicken!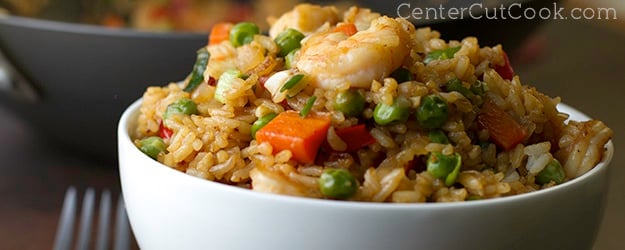 ---
Lofthouse Soft Sugar Cookies Copycat – Super soft Copycat Lofthouse Sugar Cookies, a recipe made from scratch with that irresistible frosting and sprinkles! If you want the best sugar cookies at home – Lofthouse Frosted Sugar Cookies are it!