A fantastic drink for the party season, this virgin sangria is so tasty, everyone will love it!
The key to a great non-alcoholic sangria is rich grape juice for colour and flavor, plus something with a slight tannin-flavor – reminiscent of red wine. For this I use cranberry and raspberry juice.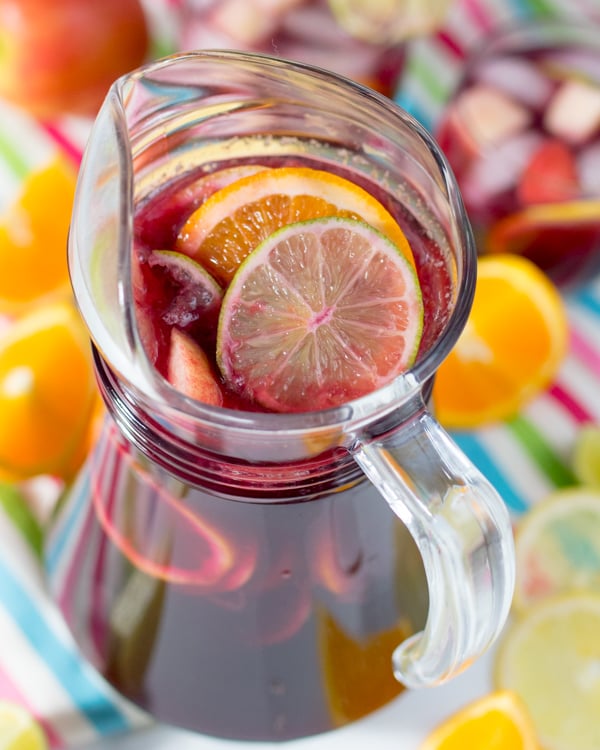 Add plenty of citrus fruit too, such as orange, lime and lemon, then add in any other fruit you like. I used apples – but plums, peaches and berries also work really well.
My kids love that they get to enjoy one of the party drinks – served in their own little plastic glasses, it makes them feel very grown up!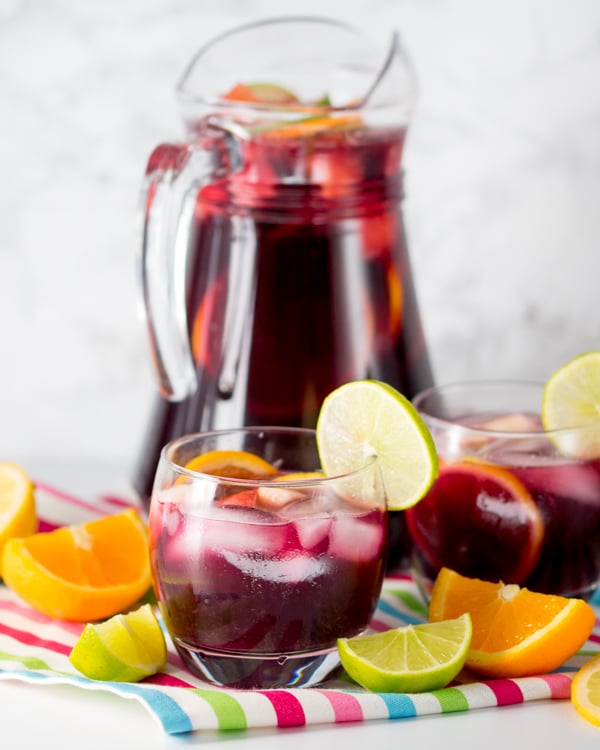 You can drink this sangria straight away, but it tastes even better if you leave it in the refrigerator for an hour or two – to allow the flavors to develop.
Make plenty – this one goes really fast!
INGREDIENTS
1 apple
1 lime
1 lemon
1 orange
1/2 cup orange juice
1 cup cranberry and raspberry juice
3 cups red grape juice
2 cups chilled sparkling water
Ice
DIRECTIONS
Core and chop the apple into chunks. Slice the lime, lemon and orange into thin slices.
Place the chopped apple, lime, lemon and orange slices into a jug. Top with the orange juice, cranberry and raspberry juice and the red grape juice.
Place in the refrigerator for an hour or two to allow the flavors to develop. When you're ready to serve, top the jug up with the sparkling water.
Fill glasses up with ice and pour over the sangria.