I grew up having no idea what White Chicken Chili was. I learned about it towards the end of high school and I fell in love at first bite! It is a warm, comforting soup that has a tiny bit of spice and is nothing like the red, beef version. This is the first recipe I remember making by myself and is perfect for people just learning to cook. There aren't any tricks or weird methods. Everything goes in one pot and is cooked- so easy!!
I recommend using low sodium broth so you can control the salt level yourself. You can easily make this spicier by using some jalapeños, that would be so good! As is, it doesn't have much heat so it's very kid friendly.
This is also a meal that tastes just as good, or better, the next day. So if you happen to have leftovers it is perfect warmed up for a quick lunch.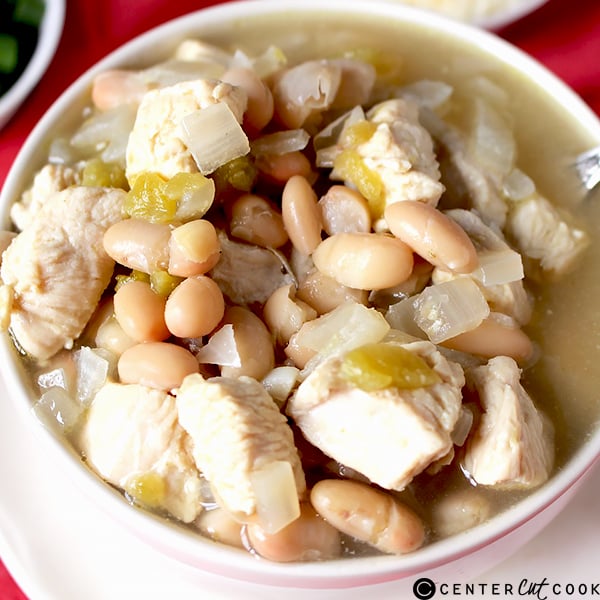 INGREDIENTS
1 tablespoon oil
1 large onion, diced
4 oz can diced green chilis
1/2 teaspoon salt
4 garlic cloves
1 1/2 pounds chicken, cut into bite size pieces
2 cans white northern beans, drained
4 cups reduced sodium chicken broth
1 teaspoon cumin
DIRECTIONS
Sauté onion and oil for 3 minutes, add chilies, garlic, chicken and salt. Cook another 3-5 minutes.
Add beans, broth and cumin.
Reduce heat and cover 15-20 minutes or until chicken is cooked through.
Serve with cheese if desired.
Servings: 6-8