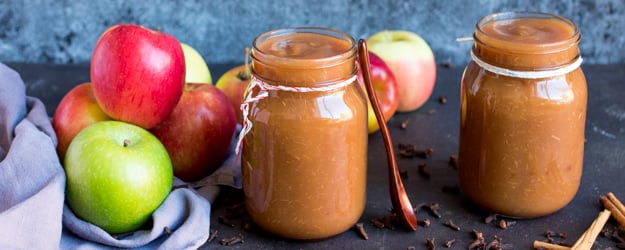 A simple throw-it-all-in spiced apple butter – no peeling required. Ready in less than 3 hours. You'll want to top everything with it!!
Apple sauce and apple butter – we're crazy for it in our house.
If I've made roast pork for dinner, I know I have to make enough apple sauce for at least a good ladleful each!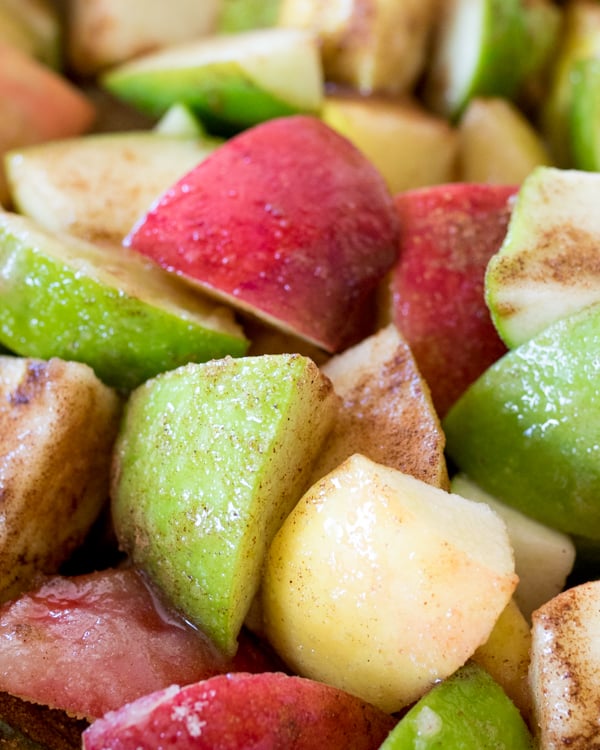 And apple sauce's richer, spicier, thicker cousin – apple butter? Every time I go back to the refrigerator there seems to be a couple of tablespoons less in the jar.
It seems to evaporate over a couple of days! Very strange.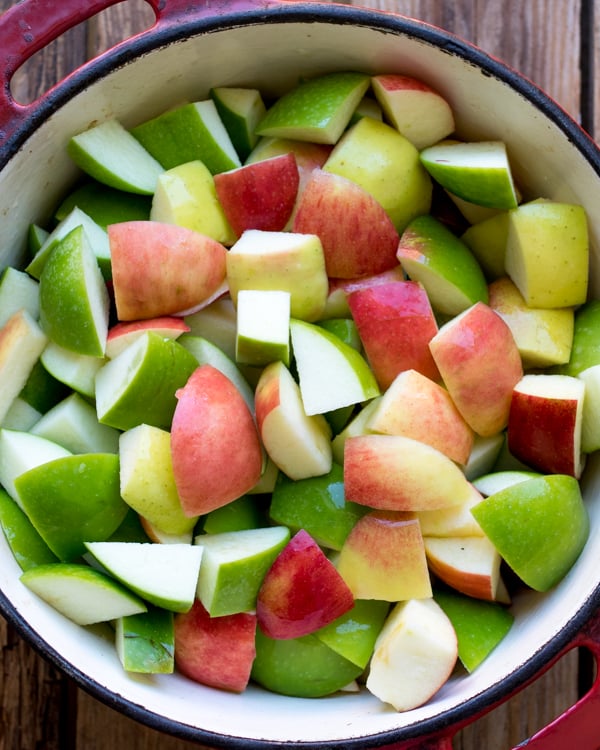 You can make apple butter in the slow cooker, as I sometimes do, but this is my faster stovetop version. It only needs about 2 hours to get to that lovely thick consistency. At that point (after a short cooling time) I blend it straight in the pan. I don't bother peeling the apples as I quite like the slightly speckled appearance of the butter if the skins are left on. That and it saves a ton of effort!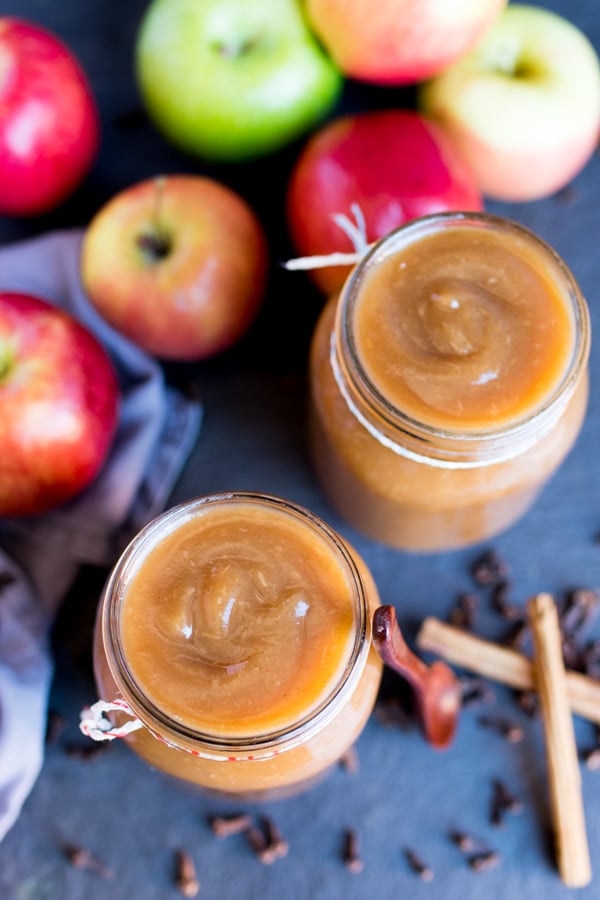 Serve it on toast, pancakes, in cakes or even on toasted baguette with some crumbly cheese and a few thyme leaves (my favorite). The best lunchtime treat!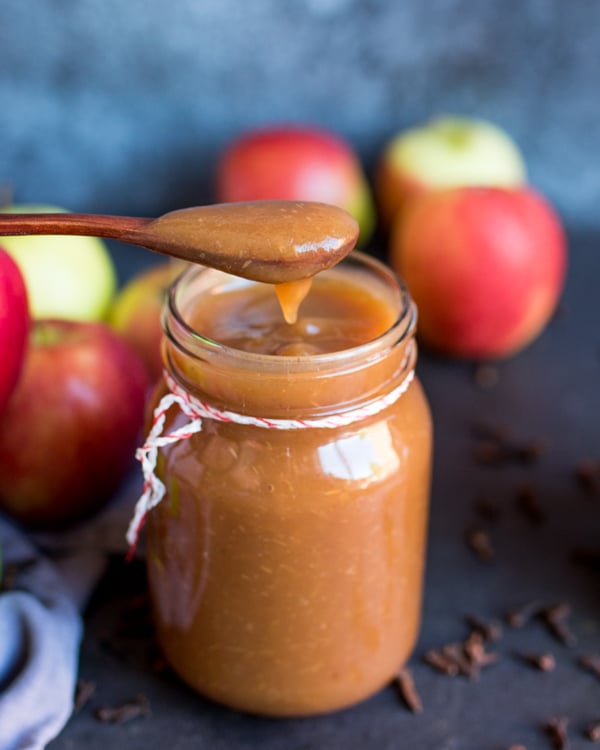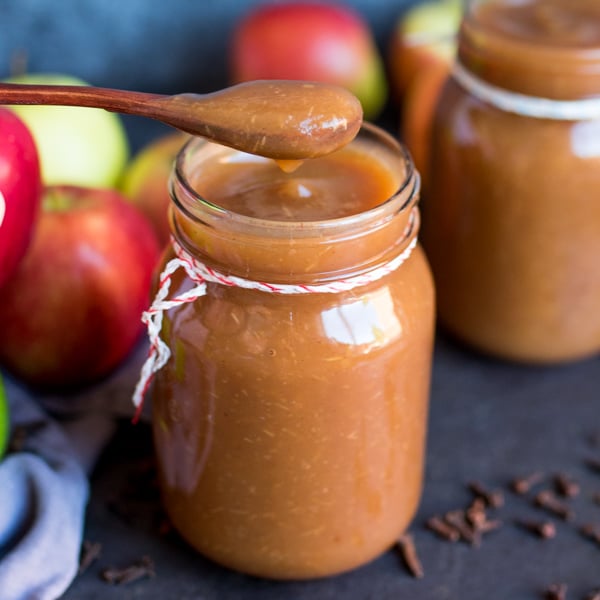 INGREDIENTS
16 medium sized mixed apples (I like to use 4 Bramley apples and 2 Granny Smiths for a bit of tartness, then the rest sweet apples such as Jazz and Pink Lady), cored and chopped into bite-size chunks
1 cup apple juice
1 cup granulated sugar
2 tbsp lemon juice
1/8 tsp salt
1 1/2 tsp cinnamon
1/2 tsp mixed spice
1/4 tsp ground cloves
DIRECTIONS
Place all of the ingredients into a large heavy-based pan or dutch oven. Mix together.
Bring to the boil, then turn down to a low heat. Place a lid on and simmer for 2 hours, stirring every 10-15 minutes to make sure the apples don't catch on the bottom of the pan.
Remove the lid and leave to cool for 20 minutes, then blend using a stick blender until smooth.
Eat warm straightaway or place in sterilised jars and refrigerate. The apple butter should keep for 3-4 weeks.