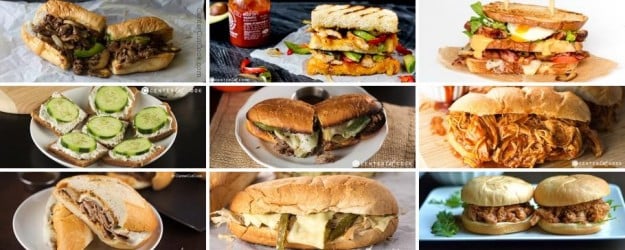 You can do no wrong with any of the sandwiches listed here in our roundup of the best sandwiches!
The nice thing about sandwiches is that they often make for a quick meal, and so we thought it could be helpful to gather up a list of the best sandwich recipes that we have here on CenterCutCook. We have a variety of both hot and cold sandwiches depending on what your taste buds desire!
If I had to pick a few of my absolute favorites it would definitely include our Philly Cheesesteak Sandwiches and our Slow Cooker French Dip Sandwiches. Though many of the slow cooker sandwiches that we have listed below are all excellent options!
The nice thing is that many of the options we've assembled are rather unique. Even if you are looking for something as simple as a grilled cheese sandwich we have a couple variations that put a unique spin on it, such as our Breakfast Grilled Cheese or our Mexican Grilled Cheese!
---
Philly Cheesesteak Sandwiches – Melt in your mouth Philly Cheesesteak Sandwiches…. a recipe for the classic version or a chipotle version! You pick! Ready in under 30 minutes…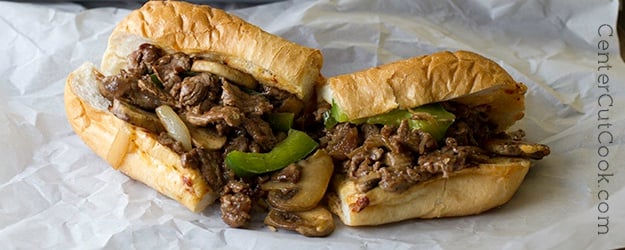 ---
Mexican Grilled Cheese – Spicy chicken, charred vegetables, gooey cheese and cool avocado. You need this for lunch!
---
Breakfast Grilled Cheese – The ultimate breakfast grilled cheese with a smoky special sauce – get those napkins ready, it's a messy one!
---
Cucumber Sandwiches – This Cucumber Sandwich Recipe is made with cream cheese and seasonings on cocktail rye bread with thinly sliced cucumber. The perfect appetizer for parties and showers – cucumber sandwiches are easy to make and always a favorite!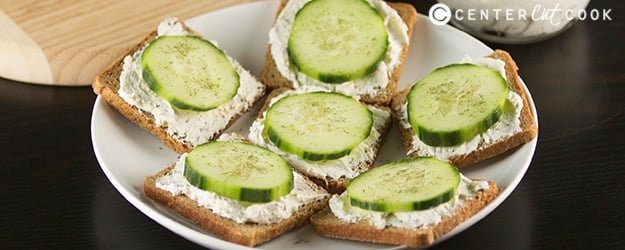 ---
Slow Cooker French Dip Sandwiches – Slow Cooker French Dip Sandwiches with caramelized onions and peppers made in the slow cooker with au jus on the side for dipping. This is an easy dinner your whole family will love!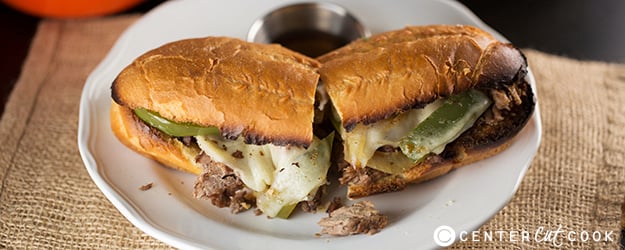 ---
Slow Cooker Italian BBQ Chicken Sandwiches – Slow Cooker Italian BBQ Chicken Sandwiches are quick and easy, and offer a tasty twist on traditional BBQ chicken sandwiches. And because they are made in the crockpot, minimal effort is required!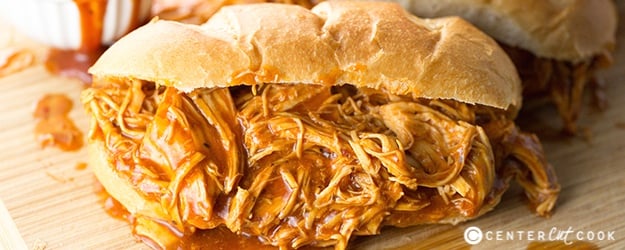 ---
Everyday French Dip Sandwiches – Thin sliced roast beef is heated in a delicious spiced up beef stock, then placed on toasted rolls with a special sauce and melted provolone cheese.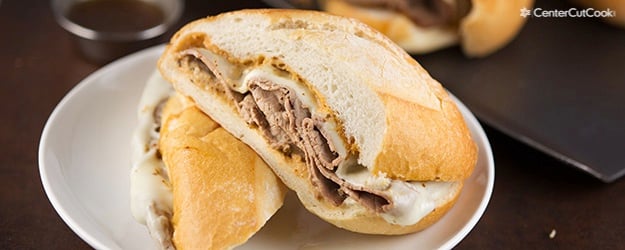 ---
Slow Cooker Chicken Philly Sandwiches – Slow Cooker Chicken Philly Sandwiches – dinner doesn't get much easier than this! Tender chicken, peppers and onions get piled on soft hoagie rolls, then topped with lots of melty cheese. These Chicken Cheesesteaks are easy to make any night of the week!
---
Instant Pot Pulled Pork Barbecue Sandwiches – Perfectly spiced and seasoned pork in the most delicious barbecue sauce, and made so easily in your instant pot!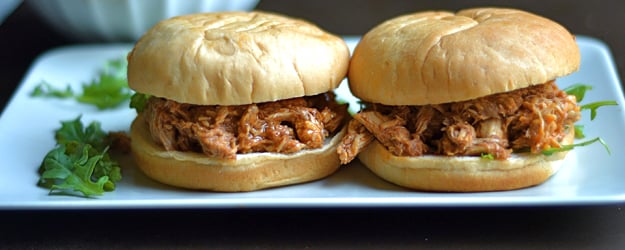 ---
Chipotle Chicken Club Sandwich – Spicy chipotle mayo takes a traditional chicken club sandwich to a whole new level of amazing!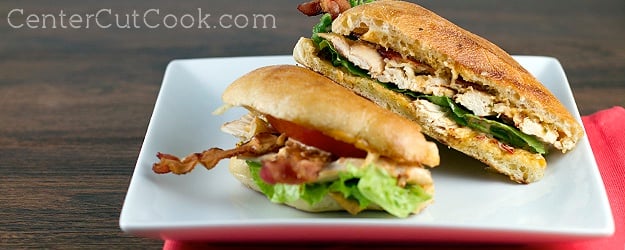 ---
Creamy Havarti and Sliced Apple Sandwiches – The classic grilled cheese sandwich gets a makeover and it includes creamy havarti cheese, sliced apples, and raisin bread. The combo sounds questionable but it's phenomenal!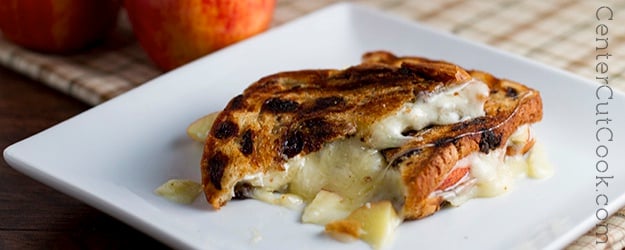 ---
Ultimate California Club Sandwich – A toasted ciabatta roll with roasted chicken, ham, roast beef, bacon, Swiss & cheddar cheese, guacamole, tomato, and lettuce.
---
Monte Cristo Sandwich – Turkey, ham and melty cheese, sandwiched together between golden slices of french toast.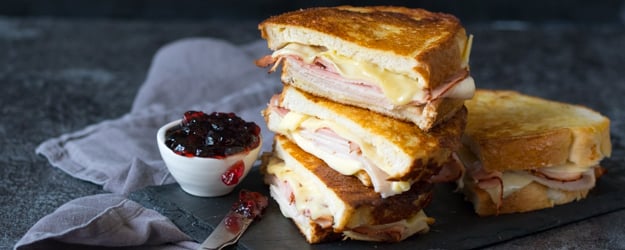 ---
Cubano Sandwich – Spice up your lunch with this super scrumptious Cubano Sandwich!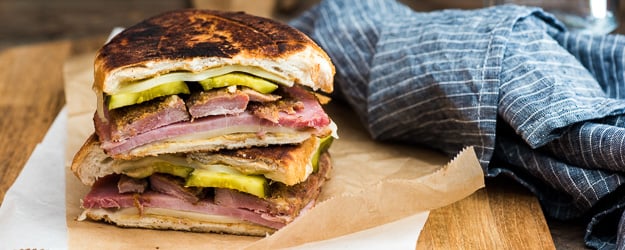 ---
Easy Steak Sandwiches – This quick and easy weeknight meal is hearty and delicious! Tender steak, veggies, and provolone cheese get assembled together on toasted rolls and the result is super satisfying!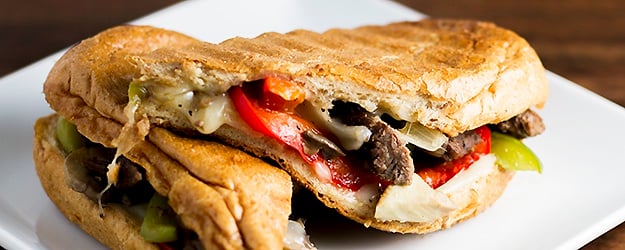 ---
Ham Sandwiches with Swiss & Gruyere – If you have leftover ham from Easter dinner, you should try these delicious ham and cheese sandwiches with gruyere and swiss cheese on pretzel rolls!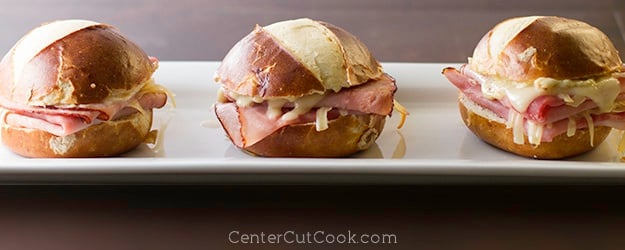 ---
Chicken, Bacon & Blue Cheese Sandwiches – Chicken, Bacon and Blue Cheese Sandwiches are perfect for a fast and fresh lunch!
---
Apple Raisin Bread Sandwich – Thinly sliced apples get sandwiched between raisin bread and cream cheese to create an Apple Raisin Bread Sandwich that everyone will love!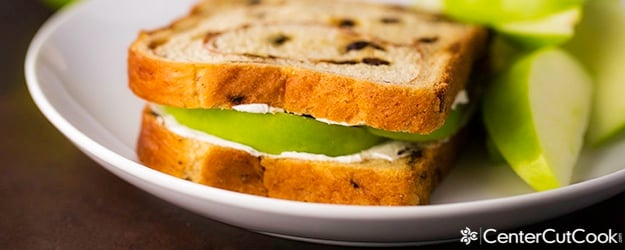 ---
Spinach & Artichoke Panini – If you like Artichoke Spinach Dip, you are going to love this Spinach & Artichoke Panini with grilled chicken, marinated artichoke hearts, baby spinach, garlic spread, and melty mozzarella cheese, grilled to perfection!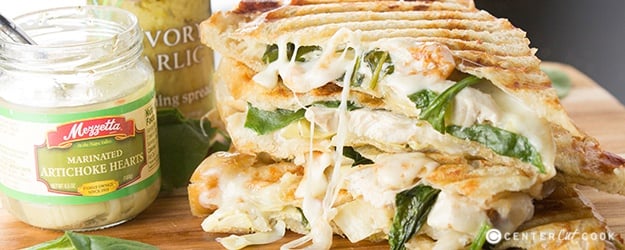 ---
Havarti and Roast Beef Panini – Creamy havarti cheese, tender roast beef, roasted red peppers, and a hint of creamy horseradish sauce on a panini? Lunch never sounded so good!
---
Mediterranean Turkey Panini – This flavorful panini includes ingredients like turkey, fresh spinach, crumbled feta, fresh tomato slices, and garlic aioli! It's like a party in your mouth!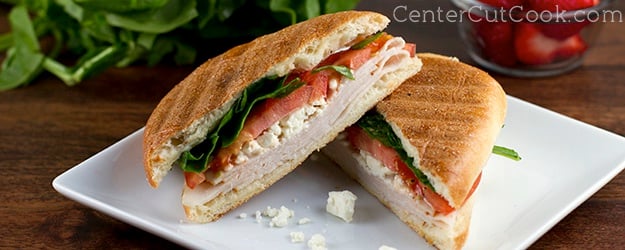 ---
Grilled Peanut Butter And Jelly – Classic Peanut Butter and Jelly with a fun new twist… grilled! Grilled Peanut Butter and Jelly is a fun, not to mention delicious way of enjoying your favorite childhood sandwich!