School is back in session and now is the time we are all scrambling to get back on routine with homework and after school activities. Finding time for a good meal is hard enough without also needing to spend time to cook it too. That's why I am all about slow cooker meals. My family particularly loves slow cooker turkey meatballs. They are juicy and so full of flavor, I sometimes like to double up so we can have leftovers for lunch or dinner the next day.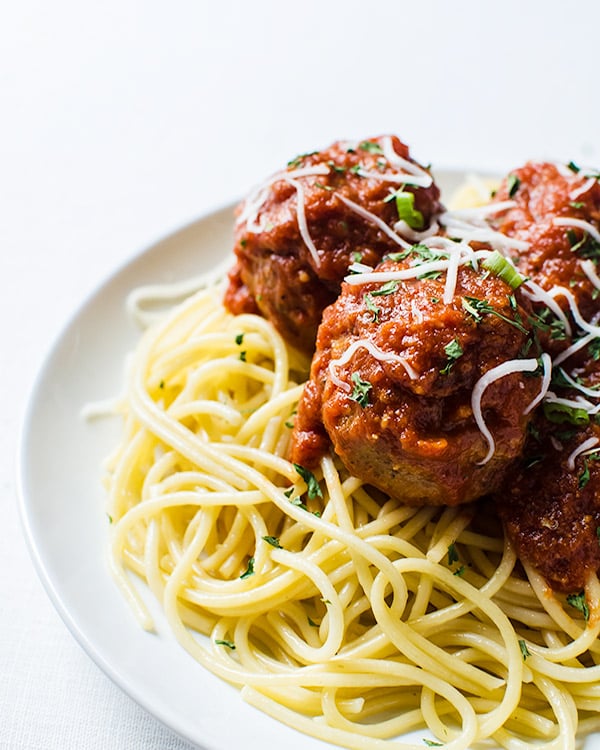 Personally, I love a good sear on my meatballs. I think it adds more flavor depth of flavor and texture to the meatballs. But I totally get it if you can't. I mean, mornings are hectic enough as it is, right? To really streamline the process, sometimes I will prepare the meatballs the night before and store in an airtight container until the morning when I can turn on the slow cooker.
Once you get home, you can make yourself noodles and garlic bread, or slice up some rolls for meatball subs. Whatever suits your fancy! The important thing is you get more time to focus on your family and still feed them a healthy meal!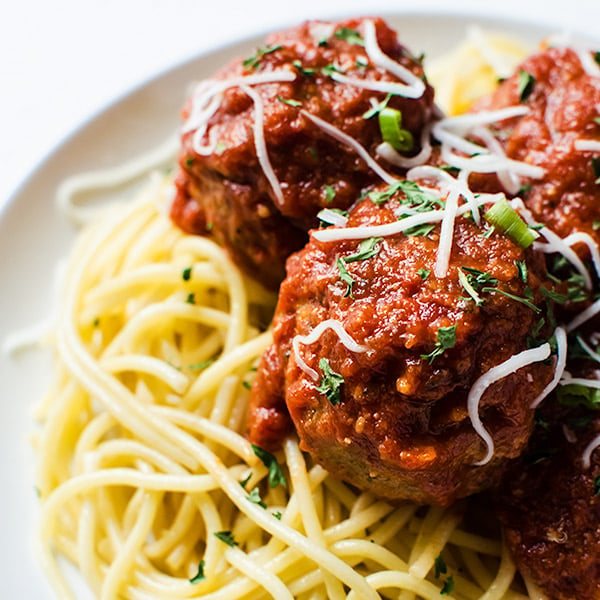 INGREDIENTS
16 oz your favorite tomato sauce
1lbs ground turkey
1 large egg
3/4 cup Italian breadcrumbs
3/4 cup shredded cheese
2 teaspoons Italian seasoning
1 teaspoon garlic powder
1 teaspoon onion powder
1/3 cup milk
Salt, to taste
Pepper, to taste
DIRECTIONS
Set the slow cooker on high. Add the tomato sauce.
In a large bowl, mix together the ground turkey, egg, breadcrumbs, cheese, seasoning, garlic powder, onion powder, milk, salt, and pepper together. Mix well with your hands until well combined.
Roll into balls about 3 tablespoons in size. Place the meatballs in the slow cooker.
Once all the meatballs are in the slow cooker, turn the slow cooker down to low.
Cook for 8 hours on low, or until the meatballs are cooked through. (You can also cook on high for 4 hours if you need to speed things up).
Servings: 4 servings