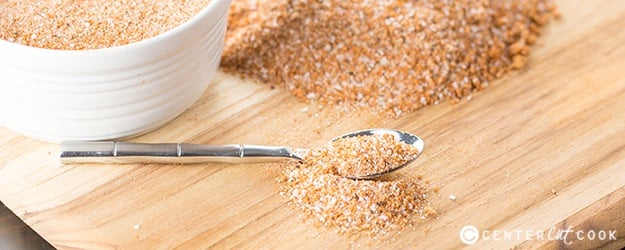 Grilling season is upon us which means it's about time I share my signature Dry Rub recipe with you! This dry rub is something that I always use on my Grilled BBQ Ribs Recipe (coming Friday!), but I have also used it on chicken breasts, chicken wings, pork chops, and even brisket. It's a simple blend of spices, all in perfect proportion that will help you take grilling to the next level. You could also season veggies with it if you'd like!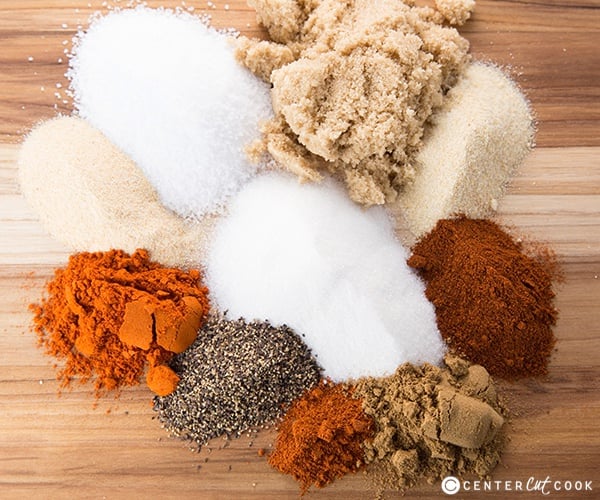 As I mentioned, this dry rub is versatile and can be used in so many different ways. By far though, my favorite piece of meat to use it on is ribs. I used it for the very first time when I was making ribs three years ago, and I've been using it ever since. You likely have all of the spices on hand which makes it super convenient.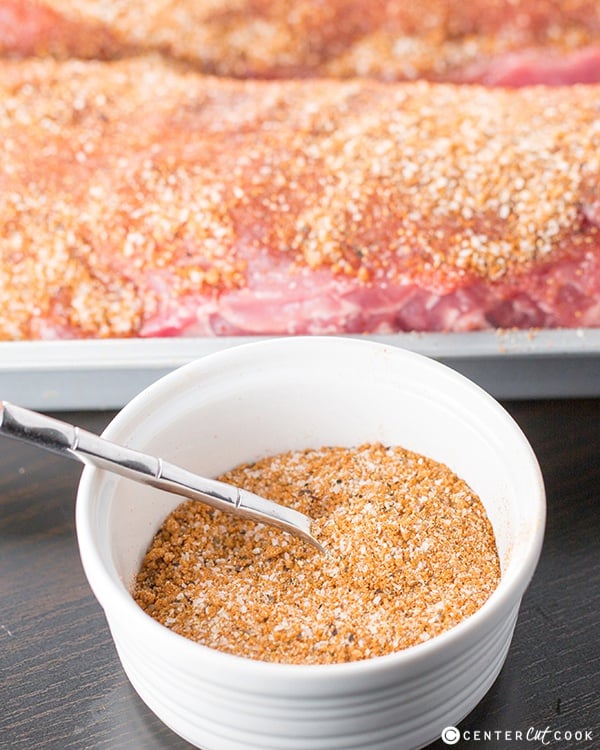 So what does this rub consist of? You'll need kosher salt, granulated sugar, brown sugar, garlic powder, onion powder, paprika (smoked paprika if you have it), chili powder, coarse ground black pepper, cayenne pepper and ground cumin. Super simple, right?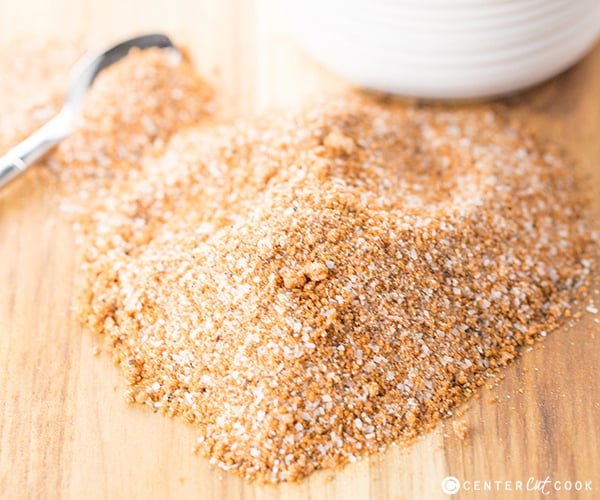 Be sure to store this Dry Rub in an air-tight container so that it stays fresh. Then, whenever you need it, pat the dry rub onto whatever meat you're cooking and you're good to go! I usually pat it onto both sides of the meat for the best result.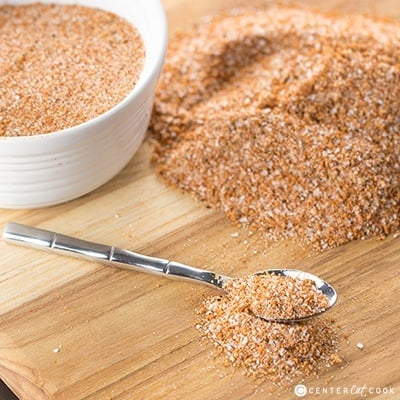 INGREDIENTS
DIRECTIONS
Combine all ingredients together and store in an air-tight container.
Recipe from
CenterCutCook