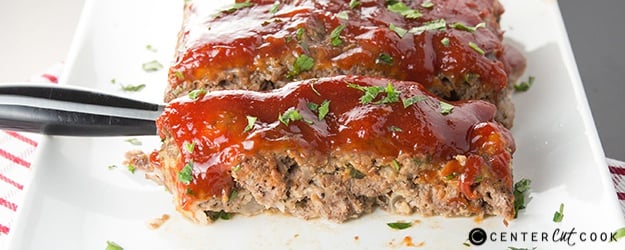 Meatloaf is a classic, traditional recipe that people have been making and enjoying for a long time. Everybody has their go-to recipe that they make with similar ingredients, but each recipe has something that makes it unique. My version is a pretty basic meatloaf recipe, with a simple sauce that requires minimal effort yet it is flavorful, and moist! The leftovers work perfectly for meatloaf sandwiches. Keep reading to find out my method for the best meatloaf!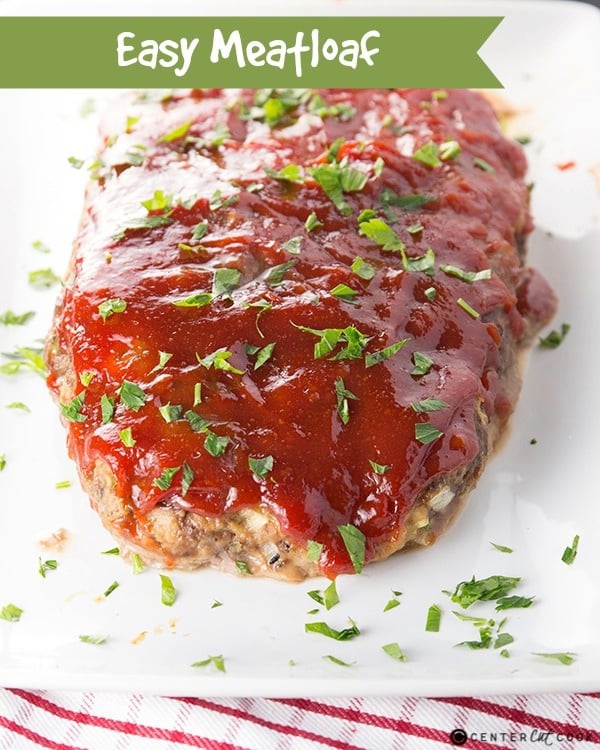 This meatloaf recipe starts with sautéing onion and garlic to add a depth of flavor. Then, you will soak some bread slices in milk, and combine it into the meat mixture. I know, I know, it sounds unusual. However, the soaked breadcrumbs really helps prevent the meatloaf from drying out. When it is time to mix the ingredients together, wash your hands and dig in. It is too difficult to use a spoon to get everything mixed together and I have found that simply using clean hands works best. Just be sure to wash your hands well when you're done.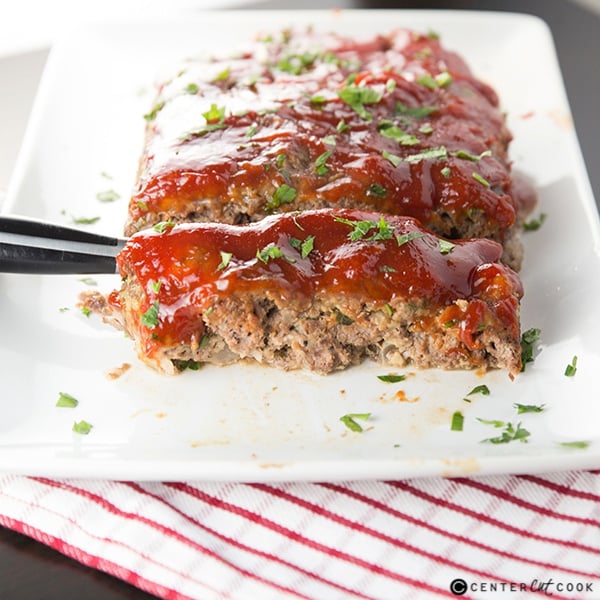 Meatloaf Sauce
The sauce for this meatloaf is pretty basic and consists of ketchup, a little brown sugar, and yellow mustard. I tend to buy a lot of generic items from the grocery store, but I am brand loyal to several items, one of them being ketchup. Heinz ketchup in my humble opinion, tastes better than any other brand, (especially the generic options) and does make a difference when you're making a sauce that consists almost entirely of ketchup. Another fun twist is to swap the ketchup for BBQ sauce for another delicious option.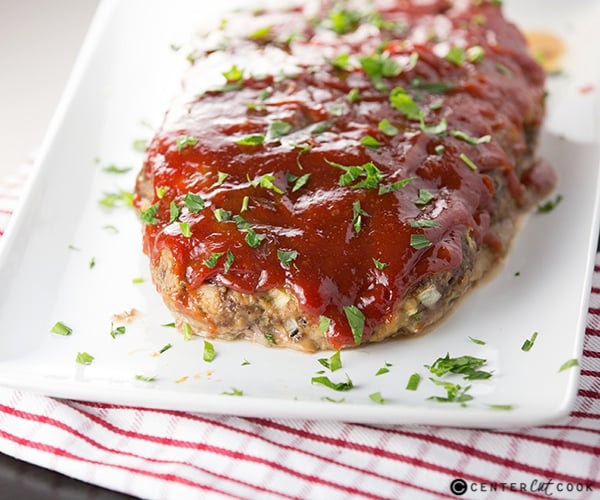 What to Serve with Meatloaf
I like to serve this Easy Meatloaf with a side of my oven roasted asparagus and The Best Mashed Potatoes. No really, they're the best!
Meatloaf Temperature and Cook Time
You will want to use a meat thermometer to make sure your meatloaf is cooked through. When your meatloaf reaches 160F, you'll know it's done. It will take about an hour to cook your meatloaf in a 350F oven. For the first 40 minutes, the meatloaf will bake with half the sauce. Then, you'll add the remaining sauce and continue baking it for about 20 minutes, or until the meatloaf is cooked through. Do not forget to use those leftovers for a saucy meatloaf sandwich…. enjoy!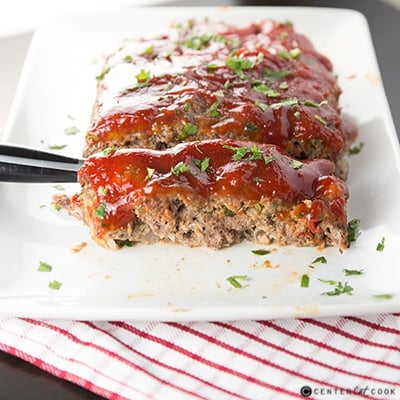 MEATLOAF INGREDIENTS
5 slices sandwich bread
1 cup milk
1 onion, finely chopped
2 cloves garlic
1 tablespoon butter
2 pounds lean ground beef
1 teaspoon salt
1/2 teaspoon black pepper
3 tablespoons chopped fresh parsley
2 eggs, slightly beaten
1 tablespoon Worcestershire sauce
SAUCE INGREDIENTS
DIRECTIONS
Pre-heat your oven to 350F.
Place bread slices in a large bowl. Cover with milk and allow to soak.
In a large skillet melt 1 tablespoon butter. Cook onions until tender. Add in garlic and cook a minute or two longer. Remove from heat.
In a large bowl, combine ground beef, bread mixture, onion mixture, salt, black pepper and fresh parsley. Add in 2 eggs, slightly beaten. Stir in 1 tablespoon Worcestershire sauce. Mix until everything is well combined. I like to use clean hands for this job, it is much easier than trying to use a large spoon.
Prepare a rimmed baking sheet by covering it with parchment paper.
Pour the meat mixture onto the prepared pan and use your hands to shape it into a loaf.
In a small bowl combine the sauce ingredients: 1 cup ketchup with 1/4 cup brown sugar and 3 tablespoons mustard. Pour half the sauce over the meat loaf.
Bake for 40 minutes, then top with remaining sauce and continue baking for another 20 minutes, or until the internal temperature of the meatloaf reaches 160F.
Recipe from
CenterCutCook