If you're like me, I'm sure there are nights where it seems as though you need an extra 8 hours to get everything done that needs to get done! It's nights like that when a 15 minute meal is an absolute MUST!
I just had one of those nights. It started out when I didn't manage to leave my house to get to the grocery store until almost 7:00 PM. This wouldn't have been a problem, except I hadn't even made dinner! When I got to the grocery store, every aisle I went down seemed to be filled with people who were taking their sweet ole time. When I finally got to the checkout and unloaded my entire cart, I realized I forgot the lemons! Grrrrrrr…..
As the cashier was scanning my items, I quickly ran to the produce section to get the lemons. Why do I need lemons you ask? Why of course, it's so that we can see if the Miracle Berry Fruit Tablets really work! What?!?! Okay, so my husband found these pills on Think Geek that are supposed to change your taste buds so that EVERYTHING, even lemons, taste sweet. Don't ask……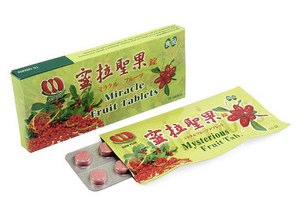 When I got home at 8:00, and we still hadn't eaten dinner, I decided I'd hurry and load my arms up with the grocery bags (okay, I unnecessarily do this all the time…. I only like to make one trip with the bags). As I'm walking in the door with a bazillion bags on my arms, while carrying a gallon of milk, Ryan is walking through the back door, panicked that our cute little pup, Lila had escaped our (fenced in!) backyard!
If you have pets that you're super attached to, you'll understand our panic. I knew our little 5 pound pup would likely not fare very well in the wild (a.k.a. our neighborhood). Of course my arms were loaded with bags, so it took me an extra 10.5 seconds to unload the bags, and bolt out the door to try and track my little girl down. Thankfully she was just coming around the front of our house as I was heading that way, and it didn't turn into a whole neighborhood search!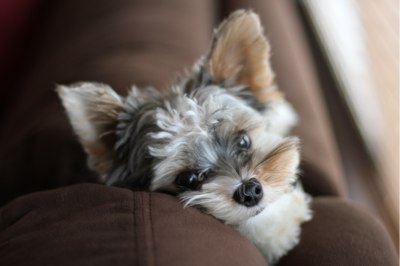 By the time I got around to making dinner, I was relieved that I had planned to make Havarti, Roast Beef, and Roasted Red Pepper Panini's because they were on the table in no more than 15 minutes. Phew!
Creamy Havarti cheese, tender roast beef, roasted red peppers, and a hint of creamy horseradish sauce come together to create one of the tastiest panini's I've had to date. And like I said, it's ready in under 15 minutes which is hard to beat!
Perfect for supper on hectic evenings, or as a super tasty lunch, I recommend you give this a try!
Notes: If you don't like creamy horseradish sauce, you could sub a little mayo, or even some Garlic Aoli (recipe here). I served these sandwiches with some fresh fruit for a super simple supper.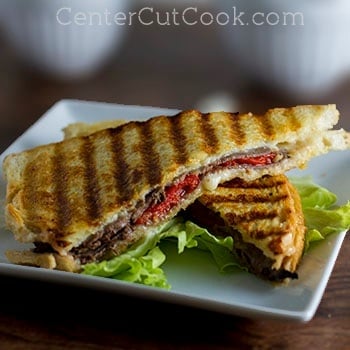 INGREDIENTS
Sliced Deli Roast Beef
Havarti Cheese (2 slices per panini)
Crusty Bread (I used Sourdough)
Roasted Red Peppers
Butter
Creamy Horseradish Sauce (about a teaspoon and a half per sandwich)
DIRECTIONS
Pre-heat a grill pan or panini press to medium heat.
Butter the outsides of the bread, then spread about a teaspoon of creamy horseradish sauce (or mayo if you don't like it) on the inside of one slice of bread.
Assemble the sandwich by placing a piece of cheese on each slice of bread, then top the cheese with as much roast beef as you'd like. Add a slice of roasted red pepper (instructions on how to roast a red pepper here, or you can buy from the store in the pickle section) in the middle.
Your sandwich should be layered as follows: bread, creamy horseradish sauce, havarti cheese, roast beef, roasted red pepper, roast beef, havarti cheese, bread.
Place the sandwich on the grill pan. Use something heavy to weigh down the sandwich so that you get the pressed effect if you don't own a panini press (I don't). Grill the sandwich on one side until it is nicely browned, then flip the sandwich until the other side is browned. Cut in half on a diagonal and serve.