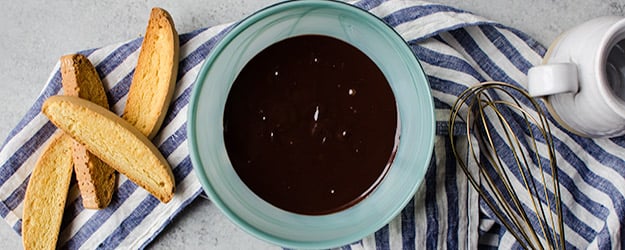 Chocolate ganache is a basic ingredient in many desserts. It's the perfect addition to top a cake for a dramatic effect, or to fill a cupcake for a delicious surprise. The smooth creamy texture and decadent flavor leave many people feeling there must be a trick to ganache, but it is one of the easiest recipes to master.
Most ganache recipes use a 1:1 ratio of chocolate to heavy cream for a regular ganache that you can use to glaze doughnuts or pour over cakes. I prefer mine slightly heavier on the chocolate, but not by too much. I find the little bit of extra chocolate thickens the ganache just enough to ensure it doesn't drip too much off your dessert when you first add it. It also makes really nice drips on a drippy cake!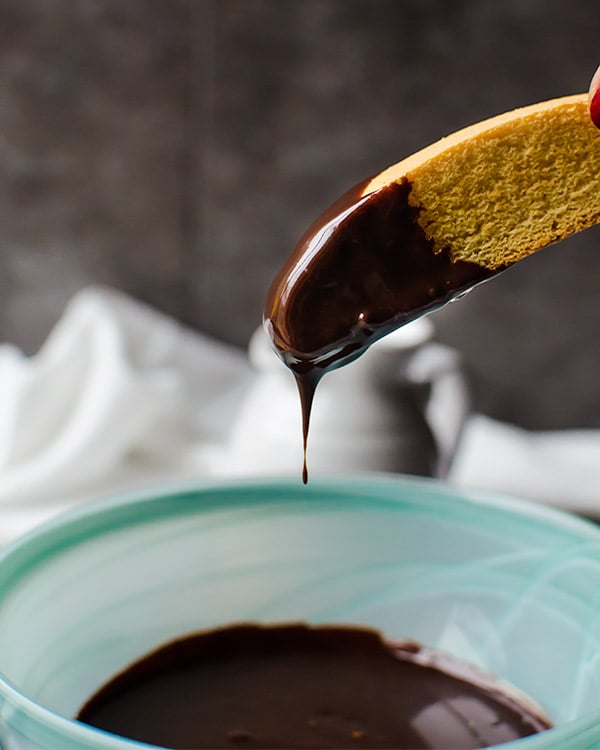 Typically, you want to use dark or semisweet chocolate for ganache. It isn't too sweet and will complement the flavors of most desserts without being overpowering. You can also experiment with different types of chocolate such as milk or white chocolate. Just understand that these two chocolates work differently as a ganache and may end up slightly runnier than if you use a dark or semisweet chocolate. For a bit more depth in flavor, you can also add a small pinch of salt to the ganache when you add the ingredients to your saucepan.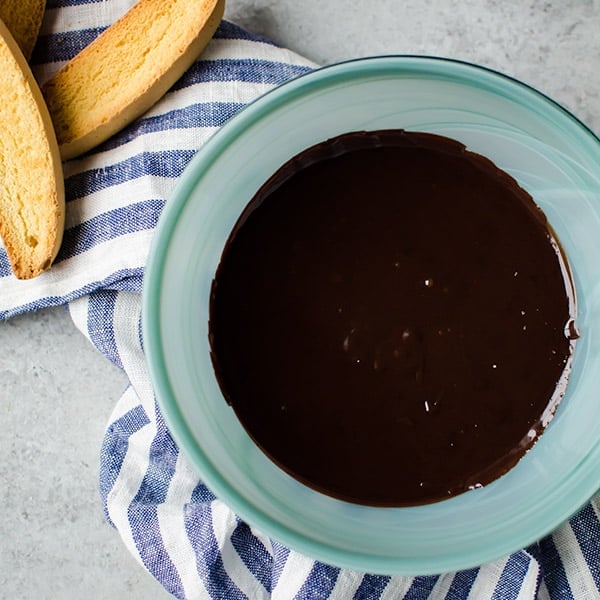 INGREDIENTS
4.5 oz chocolate (dark or semi-sweet preferred)
1/2 cup heavy cream
DIRECTIONS
In a small saucepan, add the chocolate and heavy cream together.
Heat on medium low, and constantly stir slowly until the cream begins to steam.
Remove from heat and continue to slowly stir until the chocolate is melted and fully incorporated into cream.
Pour into another bowl and allow to cool (stir occasionally) before using.