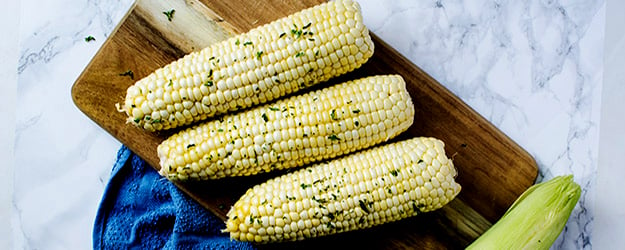 I love corn. I might be biased, but I think our state makes the sweetest and juiciest corn out there. We definitely eat way more than we should, but honestly, I am okay with that! Especially now that I've learned how to make corn in the microwave. Now it's done in a few minutes with zero extra dishes. And that is always a good thing right?
I swear dishes multiply when they are dirty.
There are a couple of ways to make corn in the microwave, but my favorite is one that is a lot faster and with the least amount of time waiting for the corn to cook. I mean, why would you want to cook corn, only to wait for it to cool down for you to handle? Don't we want a plate of hot food on the table to eat?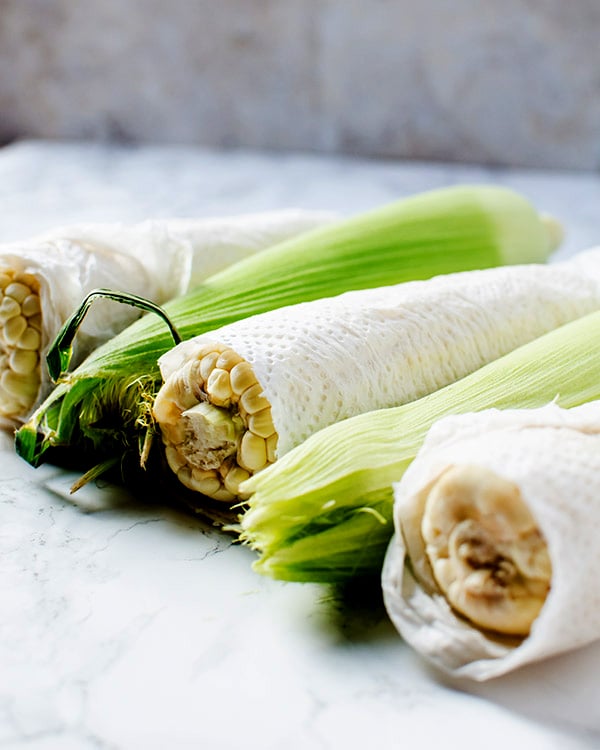 By shucking the corn (or using corn that was pre-shucked), we don't need to be as hands-on with the corn after making it. This means we don't have to wait for the corn to cool a ton before we handle and serve it. Instead, we wrap the corn in damp paper towels and microwave for a few minutes. After that, we simply unroll the corn (I recommend using tongs just in case), then dress how you like before serving. Easy!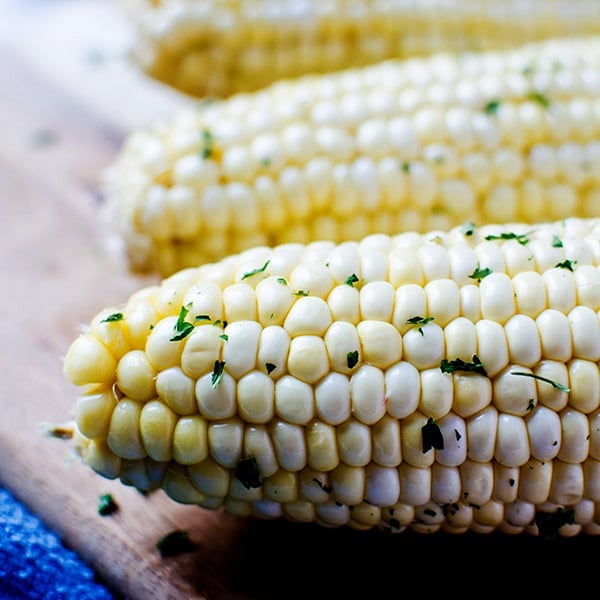 INGREDIENTS
DIRECTIONS
Wrap each ear of corn in damp, but not dripping, paper towels.
Place directly in the microwave, or use a microwave-safe plate if desired.
Microwave on high for 3 minutes. Carefully flip, then microwave for an additional 3 – 4 minutes.
Carefully unroll the corn, then dress with butter, salt, and/or herbs.