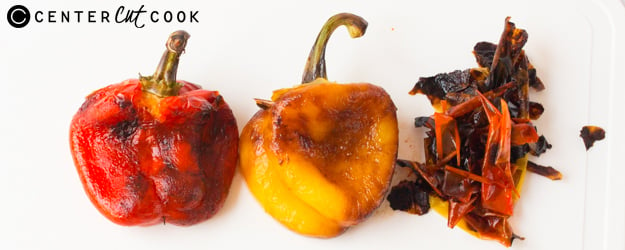 Roasted peppers add such a great flavor to so many recipes. Just throw them in at the last minute for a great smokey-sweet taste.
I love to add them to pasta, pizzas, soups and panini's (like Ashley's fab Havarti and Roast Beef panini).
However, I don't love forking out for the cost of a jar of roasted peppers. Compared to the price of fresh bell peppers it's madness!
I used to buy them anyway (whilst feeling as guilty as a person on a diet walking into McDonalds), but then I discovered just how simple it is to make your own!
Technically these peppers aren't actually roasted – they're broiled. Some people also like to cook them over a direct heat, or thrown them on the grill. I find that putting them under the broiler is the most hands-off, simplest approach.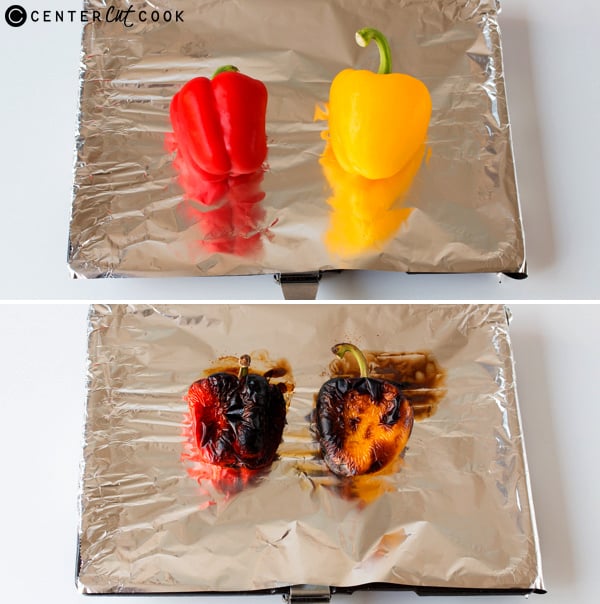 Simply place the peppers on some foil under a hot broiler and let them cook (turning every so often) until they're well charred.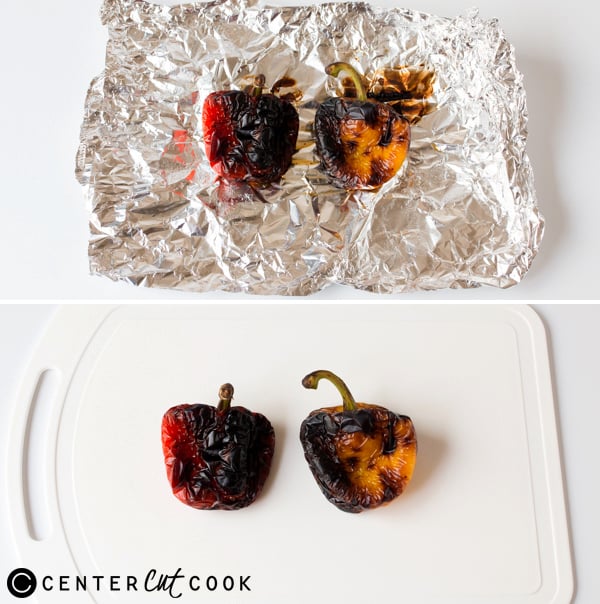 Then wrap the in foil (I use the foil I cooked them on), and leave for 10-15 minutes. This gives the peppers a chance to cool, and whilst cooling, the moisture starts to come to the surface of the peppers again – meaning it's much easier to remove the skins.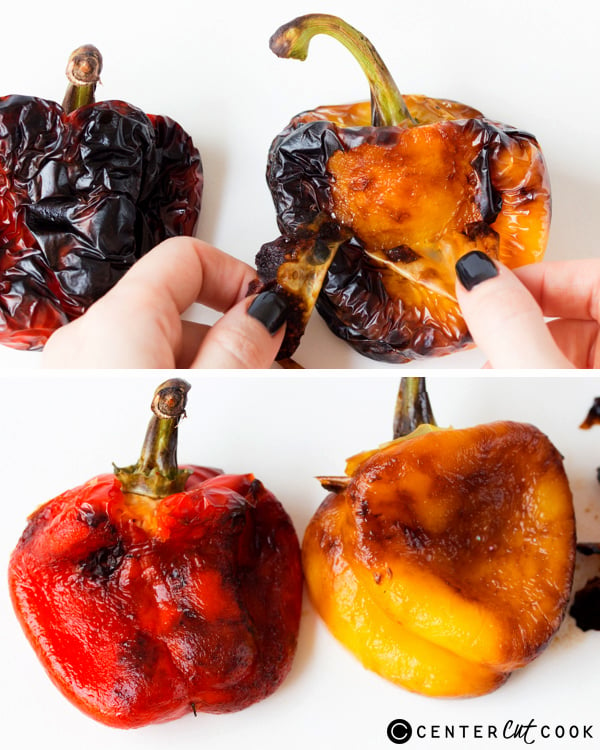 Remove from the foil and simply peel off the skins with your hands. The skin has a bitter taste to it, so it's best to remove it completely. The peppers will be very juicy at this point.
After removing the skin you can cut the peppers in half, remove the seeds and chop up the peppers ready to use in your meal.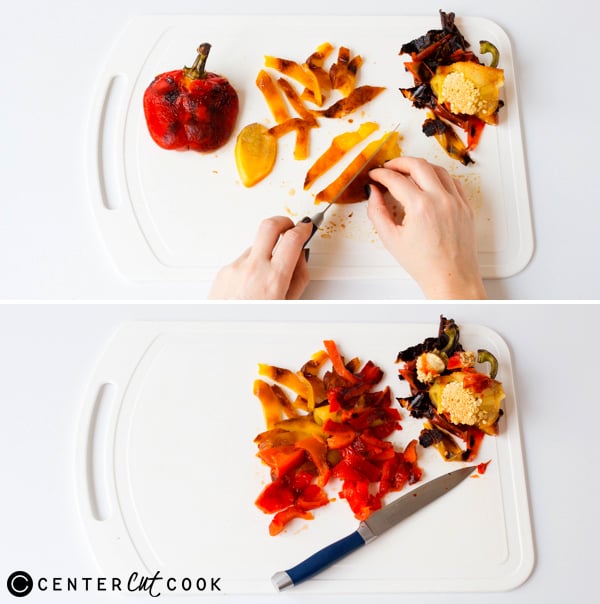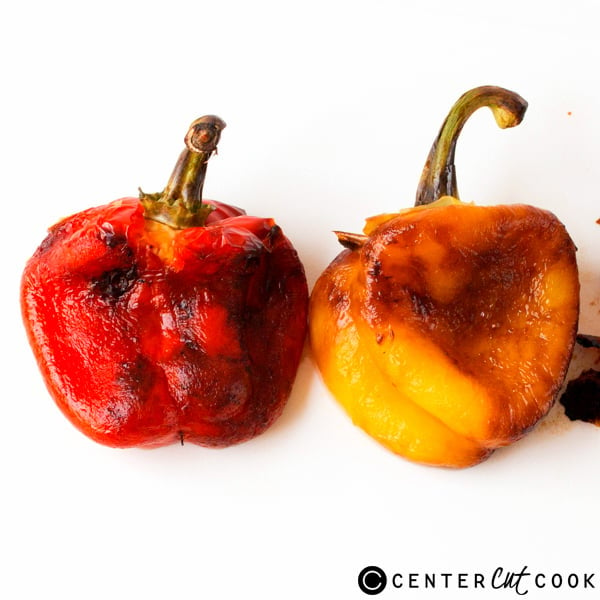 INGREDIENTS
1 red bell pepper
1 yellow bell pepper
DIRECTIONS
Place the red and yellow peppers on a foil lined grill pan. Place under a hot broiler until the skin is blackened, then turn over and repeat. You'll need to turn the peppers over 3-4 times to blacken all of the skin. It takes about 15-20 minutes altogether.
Remove the peppers from the grill and wrap in foil for at least 15 minutes. This will help in removing the skin when they've cooled a little.
Take the peppers out of the foil and peel the skins off.
Chop the peppers into thin slices (discarding the seeds) and add directly to your meal.