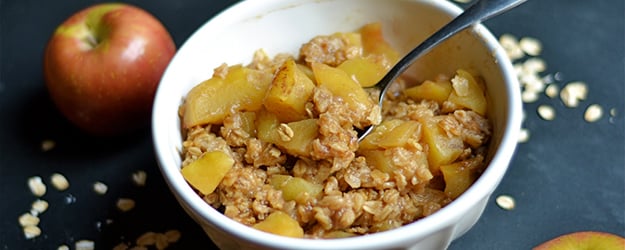 Apple season is just around the corner, and I get all giddy with excitement when fall arrives! I love baking with apples and finding all kinds of breakfast and dessert recipes to make. Speaking of breakfast and dessert, I think this apple crisp can pass for either one! Wholesome and simple ingredients, just the right amount of sweetness, but just save the vanilla ice cream for dessert.
I want to tell you just how easy this recipe is. I recently started playing around with my new favorite kitchen appliance: the Instant Pot. It is pretty fabulous for so many reasons. One of the many awesome things about the Instant Pot is that any dish can be ready in just a few minutes. I only cooked this one for 8 minutes, and it was PERFECTION!! Even the top part came out nice and crispy.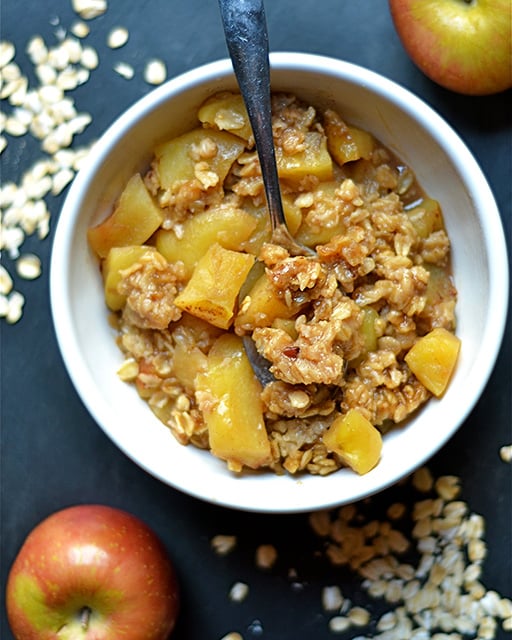 To get this recipe perfect, peel and chop your apples into small pieces. Sprinkle with some cinnamon and nutmeg. You'll make the crumble/crisp mixture and sprinkle on top. Set your Instant Pot to the manual setting, and pressure cook for 8 minutes. That's it!!! You'll get a perfect dessert enough for 3-4 people. Add some vanilla ice cream and serve hot. An apple crisp is my husband's all time favorite dessert, and he loves this variation!
To take this Instant Pot Apple Crisp to a whole new level, you absolutely must top it with my homemade caramel. I tell you all about How to make Homemade Caramel here. Enjoy!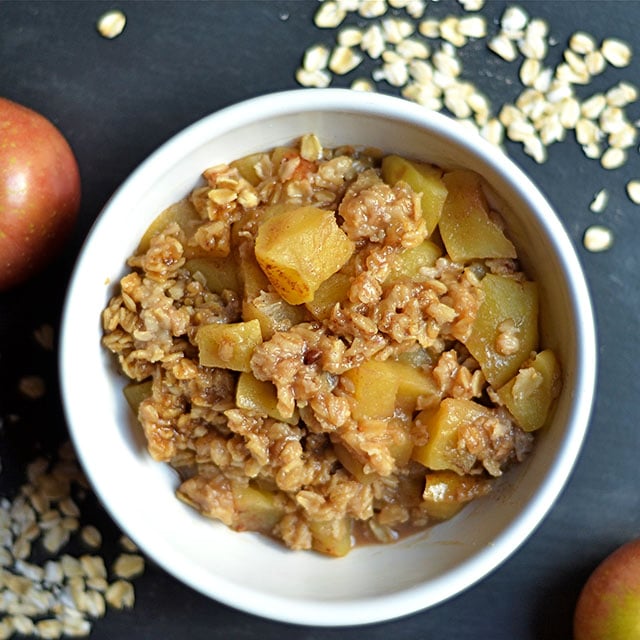 INGREDIENTS
5 medium sized apples, peeled and chopped into chunks
2 tsp cinnamon
1/2 tsp nutmeg
1/2 cup water
1 tbsp maple syrup
4 tbsp butter
3/4 cup old fashioned rolled oats
1/4 cup flour
1/4 cup brown sugar
1/2 tsp salt
DIRECTIONS
Place apples on the bottom of your Instant Pot. Sprinkle with cinnamon and nutmeg. Top with water and maple syrup.
Melt the butter. In a small bowl, mix together melted butter, oats, flour, brown sugar and salt. Drop by the spoonful on top of the apples.
Secure the lid on the instant pot. Use the manual setting, and cook on high pressure for 8 minutes.
Use a natural release. Let sit for a few minutes, the sauce will thicken.
Serve warm and maybe top with vanilla ice cream.
Servings: 3-4