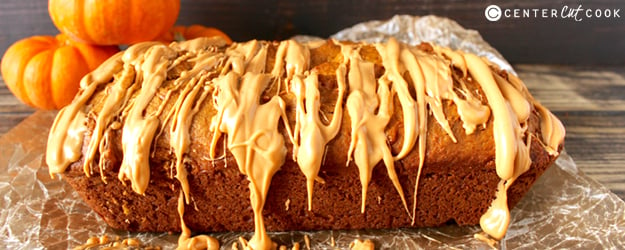 Pumpkin bread is one of my favorite things to make. It's easy, fast, delicious, and everyone loves it. I don't always want to make plain pumpkin bread though, so I added a pack of butterscotch pudding mix to it and it came out so amazing. The flavors work so well together and the taste is incredible. Sweet, buttery, with the familiar pumpkin spices. You will love this combination!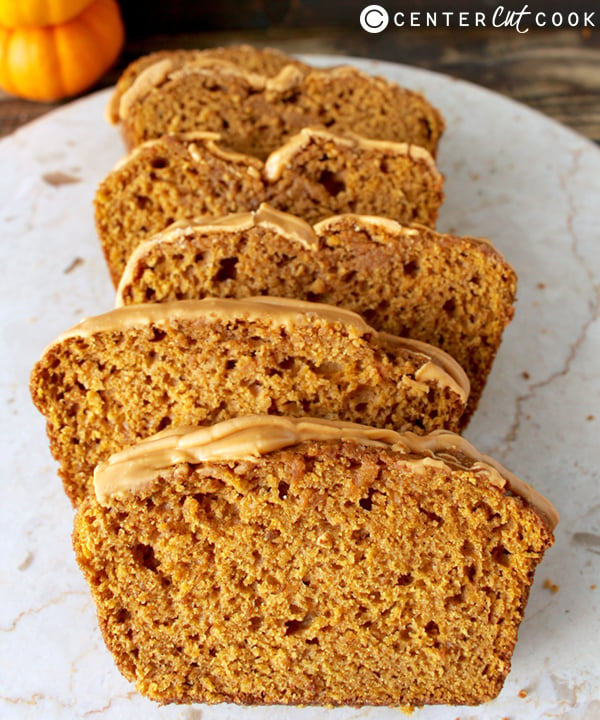 This makes one very big loaf, but I also like to make it in my vintage pyrex loaf pans that are smaller. It makes 2 loaves that way which means it's perfect for sharing. The drizzle on top is optional, but when is a drizzle of butterscotch bad?
This bread is mixed in one bowl, by hand, and is in the oven in just a few minutes. While it bakes it fills the house with the most incredible smell from all the warm spices. This bread is perfectly moist while still being fluffy and has just the right sweetness. It's like a bite of fall. So good and so comforting!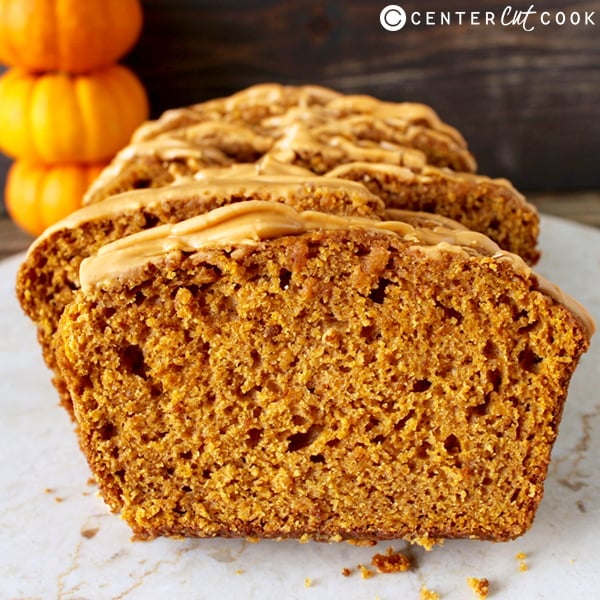 INGREDIENTS
DIRECTIONS
Preheat oven to 350° and grease a 9×5 loaf pan. Set aside.
In a large bowl, combine butter, pumpkin, sugar, and dry pudding mix. Stir until smooth.
Add eggs and buttermilk and mix well.
Add flour, pumpkin spice, cinnamon, baking powder, and baking soda. Stir until smooth and no dry pockets remain.
Scoop into pan and bake for 45-50 minutes or until toothpick inserted in the center comes out clean.
Once fully cool, melt butterscotch chips with coconut oil and drizzle on top.
Servings: 10