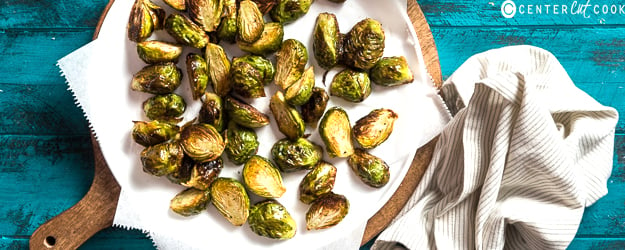 If you do not like Brussels sprouts, they probably weren't cooked properly when you tried them. A plate of perfectly roasted Brussels sprouts is such a delight. They are so crispy and rich in flavor that they're as addictive as french fries.
To roast Brussels sprouts is very easy. You only need to remember: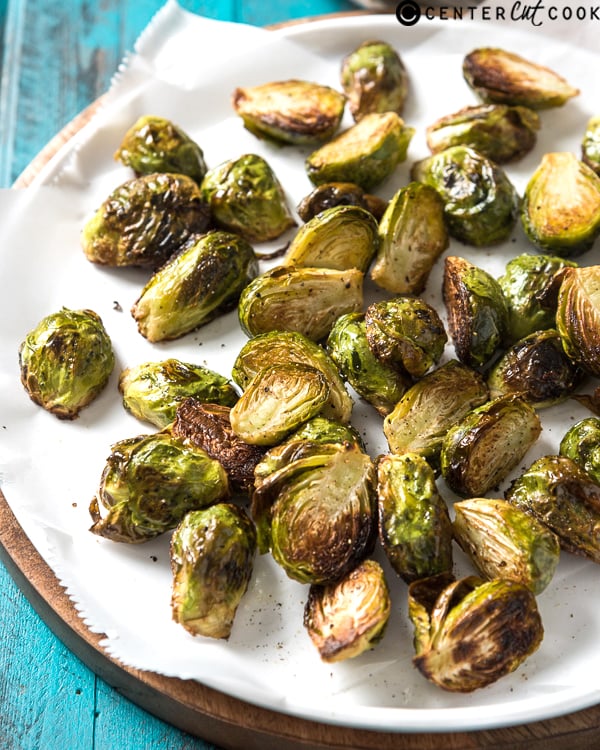 (1) Do not crowd the pan. Leave enough space between the Brussels sprouts, otherwise they will be "steamed" instead of "fried"
(2) Cover the Brussels sprouts in plenty of oil. I suggest you use an oil spray, so you can use the minimum amount of oil to create the best result.
(3) Roast at the right temperature. You want the Brussels sprouts to be cooked through and crisped up at the same time. For larger sprouts, use 400 F. For tiny ones, roast at 450 F.
If you roast them right, I promise you won't need any dipping sauce to finish a big plate of them in one sitting. On the other hand, if you still want to serve them with sauce, check out this homemade ranch dressing and this Thai peanut sauce. They both go great with roasted Brussels sprouts!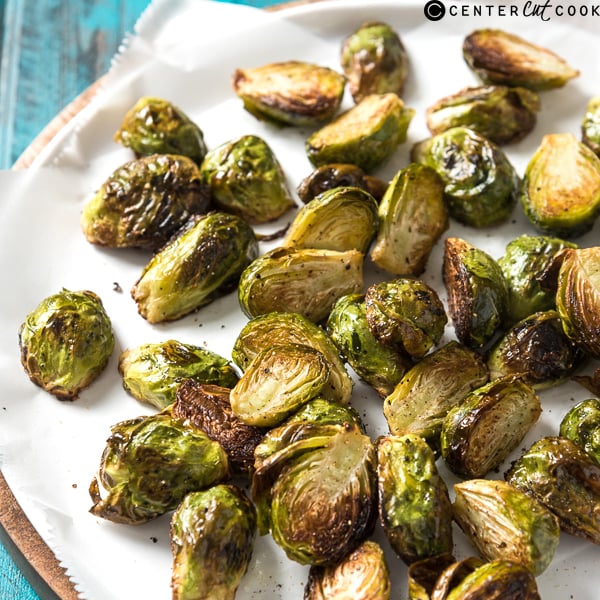 INGREDIENTS
1 pound (500 grams) brussels sprouts, tough ends removed
2 tablespoons vegetable oil
1/2 teaspoon sea salt and more to taste
1/4 teaspoon black pepper
DIRECTIONS
Preheat oven to 400 degrees F. If the brussels sprouts are very tiny, smaller than 2/3 inch in diameter, preheat oven to 450 F. Line a baking tray with aluminum foil for easy cleanup afterward. Spray a layer of oil onto the foil.
Spread brussels sprout onto the foil-lined baking tray. Try to leave some space in between them. Spray oil to cover all the Brussels sprouts. Generously season with salt and pepper. Baking on the middle level of the oven for 15 minutes. Stir and flip the brussels sprouts, to make sure they roast evenly. Bake on the other side for 10 to 15 minutes, until crispy and cooked through.
Sprinkle more salt on top if necessary.
Serve warm as side.