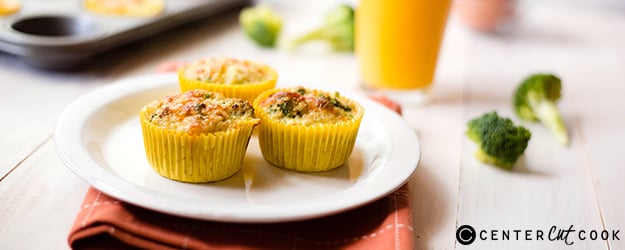 Whether you're looking for a quick, high-protein snack, a mom on the go, a kid looking for a fun breakfast, a busy person who's running late, or just someone looking to add in healthy breakfasts that you can make ahead, these broccoli and quinoa egg muffins are awesome.
Egg muffins are different than regular muffins for a few reasons. First, they don't include any flour. This not only makes them a great option for those of you who eat gluten-free, but it also means they are waaaay lower in carbs than your typical muffin.
Second, egg muffins don't have any sugar. This means, while it wont be sweet like a blueberry muffin, you will be escaping all those unnecessary simple sugars that don't do you any good in the morning. Instead, you'll get tons of protein from the egg, cottage cheese, and quinoa and then additional nutrients from the broccoli.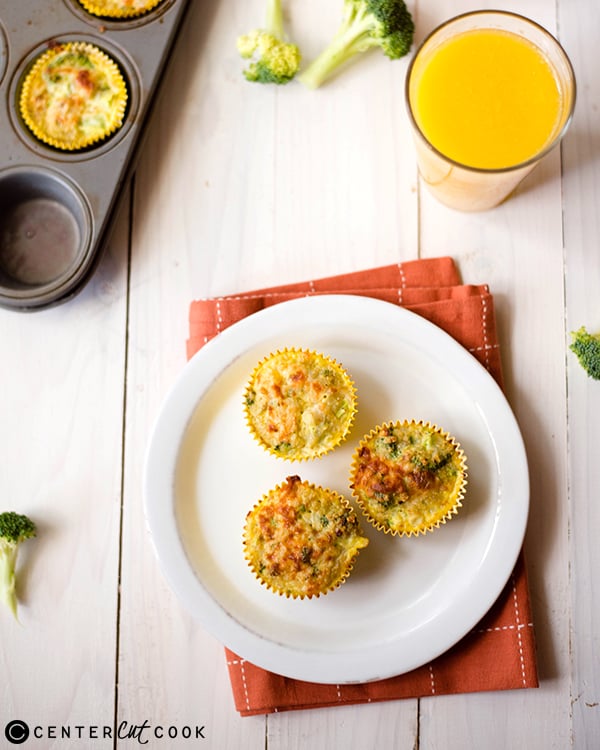 If you don't happen to like broccoli, you could replace it with fresh spinach which is also super healthy for you and would go great in these quinoa egg muffins. You could also add in some sliced mushrooms, if you'd like.
While I made these muffins using cupcake liners, I highly recommend you don't. Instead, try to use either silicon liners or just heavily grease a muffin tin. Trust me, the muffins will get stuck on the liners and you will lose a lot of the goodness.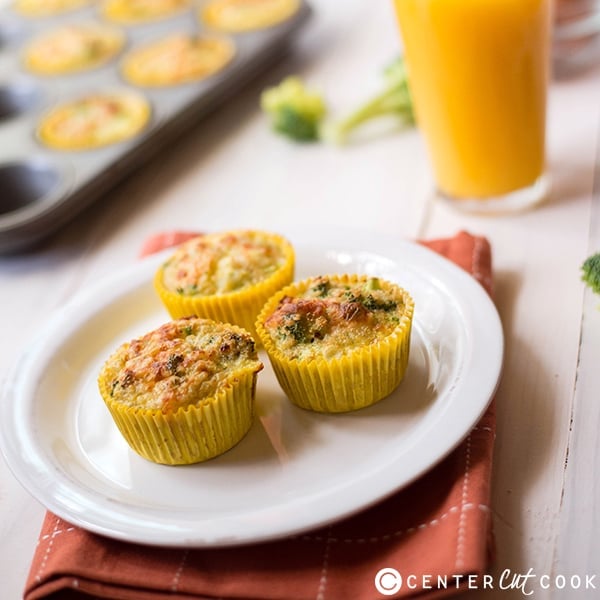 INGREDIENTS
DIRECTIONS
Preheat oven to 350 degrees and spray a non-stick 12 muffin tin with cooking spray really well (or you can use cupcake liners, but the muffin will stick to the liners).
In a large mixing bowl, whisk eggs and egg whites. Add cottage cheese, mozzarella cheese, garlic powder, salt, and pepper, and stir to combine.
Add the quinoa, broccoli, and green onions to the mixing bowl, and mix.
Fill each muffin with egg mixture. Sprinkle with extra mozzarella cheese on top.
Bake for 15-20 minutes and then broil until golden brown.
Remove from the oven and let cool for 10 minutes
Servings: 12 muffins