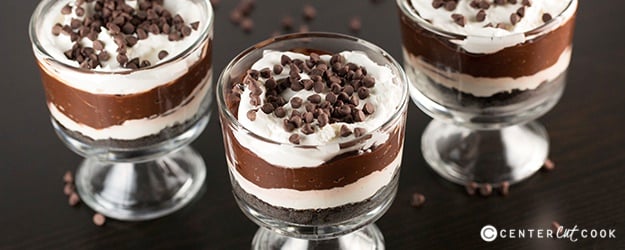 Without question, the Chocolate Lasagna recipe I shared with you all last year is the most popular recipe on CenterCutCook. Everybody loves it and for good reason! What's not to like? It's layer upon layer of chocolatey goodness! A close second favorite is my Chocolate Lasagna Cupcakes recipe. Because both Chocolate Lasagna recipes have been such a HUGE hit, I decided I'd continue the Chocolate Lasagna love and share my newest creation, Chocolate Lasagna Parfaits!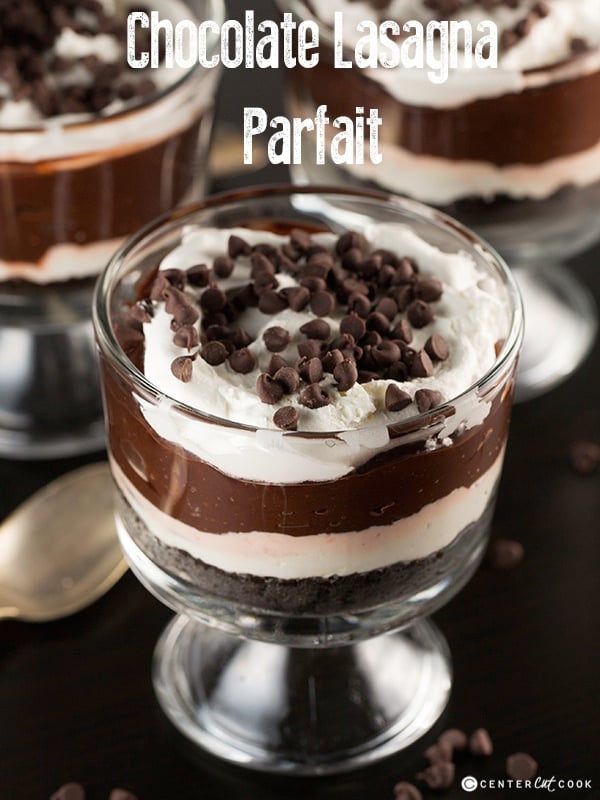 The concept with these Chocolate Lasagna Parfaits is exactly the same as the Chocolate Lasagna except instead of being in a pan and serving up slices of, each person will get their own little cup of Chocolate Lasagna deliciousness! And don't worry, if you don't have cute little parfait glasses, go ahead and use clear plastic cups. I like to get the 9 ounce clear plastic tumblers that you can find at any store.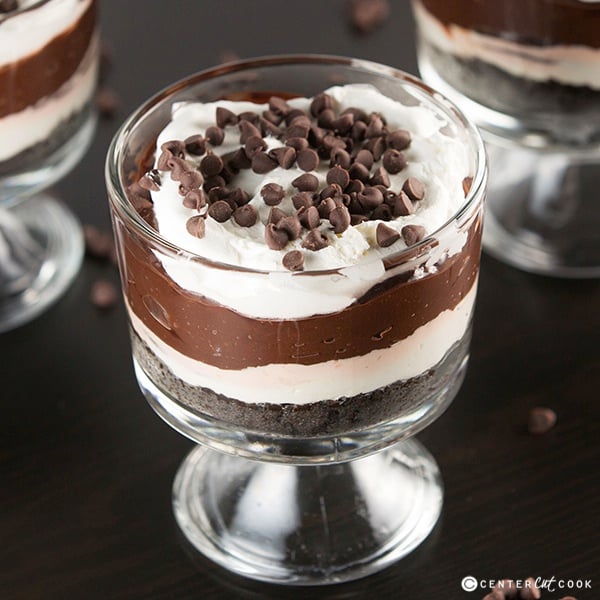 You'll get about 10 Chocolate Lasagna Parfaits from this recipe and you'll want to let them chill in the fridge for a few hours before serving them. I like to put mini chocolate chips on top, but you could also put crushed Oreos on top.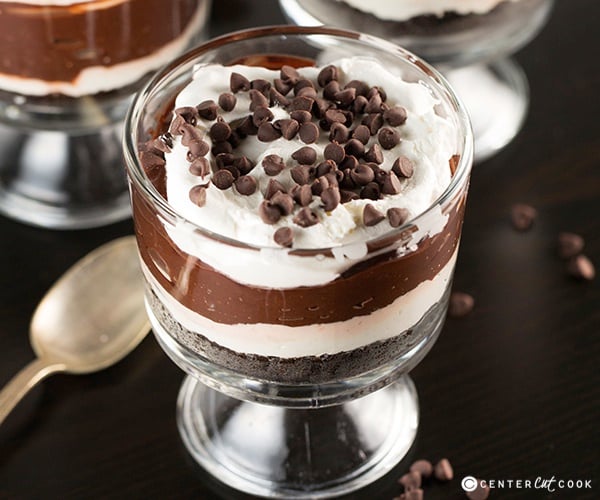 The base of the parfait is crushed Oreos mixed with butter. I recommend using the regular Oreos over the Double Stuff variety, just because you'll get a better consistency. You will use the entire Oreo, filling and all! The second layer is cream cheese whipped with Cool Whip, milk and sugar. Then comes the chocolate pudding layer, followed by more Cool Whip. The whole thing is finished off with chocolate chips!
If you are a Chocolate Lasagna lover like so many are, you're going to just love this new individual version served in cups. Enjoy!
WHOLE FOODS GIFT CARD GIVEAWAY!
Yet another fabulous giveaway for all of you! If you haven't been around all week, you have been missing out on a week of giveaways to help celebrate Carrian's birthday. She blogs over at Oh Sweet Basil! There's still time to enter. Here are the giveaways for each day:
Up for grabs today is a $500 gift card to Whole Foods!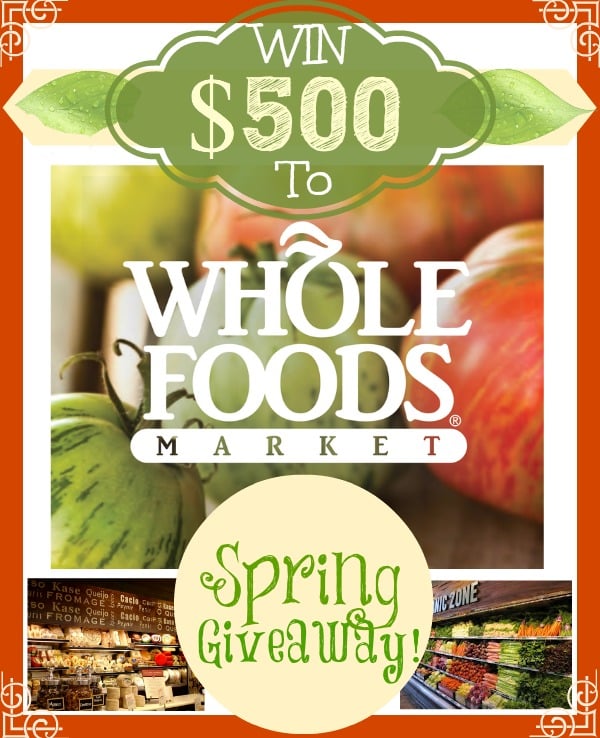 The giveaway has ended. Congrats to the winner, Kerri!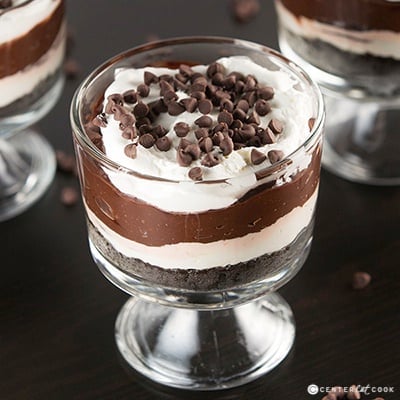 INGREDIENTS
DIRECTIONS
Crush 36 Oreos with your food processor. Alternatively you can put them in a gallon sized ziplock bag and use a rolling pin or other heavy object. You will get the best result with a food processor though.
In a medium sized bowl, combine the crushed Oreos with 6 tablespoons melted butter.
Divide the Oreo/butter mixture among the 10 parfait cups and use your fingers to press it down firmly.
With your mixer, beat the cream cheese until light and fluffy. Then add in 2 tablespoons of milk, and 1/4 cup granulated sugar and mix well. Divide this mixture among the 10 parfait cups, spreading it over the Oreo crust.
In a bowl, combine the chocolate instant pudding with 3 and 1/4 cups cold milk. Whisk for several minutes until the pudding begins to get thicker. Divide the pudding among the 10 cups, spreading it on top of the cream cheese layer. Let the Chocolate Lasagna cups rest for about 5 minutes. During the this time the pudding will firm up a bit more.
Spread the remaining Cool Whip over each parfait, then top with mini chocolate chips.
Place the Chocolate Lasagna parfait cups in the refrigerator for about 4 hours or the freezer for about 1 hour before serving.
Enjoy!
Recipe from
CenterCutCook